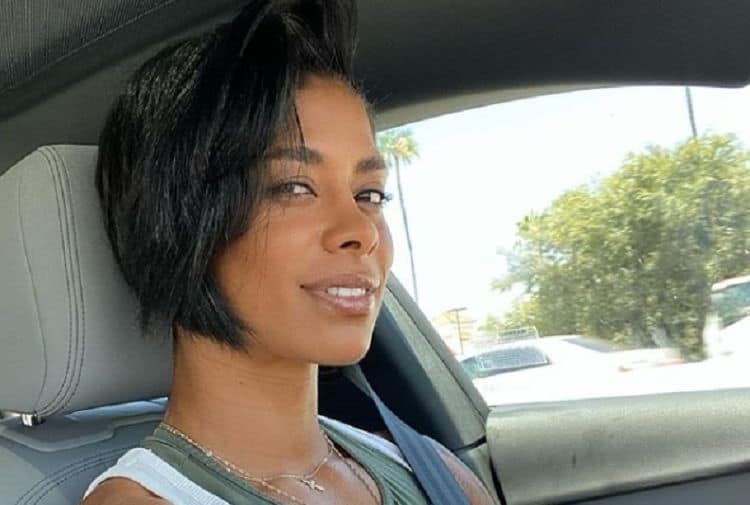 There are lots of fraudulent people in the online health and fitness community, but Massy Arias isn't one of them. The well-known celebrity trainer has built a powerful brand over the last few years, and it's easy to see why so many people love her. With millions of followers on social media, Massy's platform continues to grow on a regular basis. Not only is she hard working, but her intelligence and compassion make her a motivating presence for the people she works with. If you need someone to inspire you to get off the couch and get moving, Massy might just be able to help. Continue reading for 10 things you didn't know about Massy Arias.
1. She Was Born In The Dominican Republic
Massy, whose real name is Massiel, was born in the Dominican Republic. She lived there until she was 14-years-old when her family relocated to the United States. During her teenage years, Massy wasn't focused on her health and spent a lot of time drinking and smoking.
2. She's Dealt With Depression
Mental health is one of those things that doesn't get talked about enough. The subject is very sensitive for a lot of people, and they don't feel comfortable opening up. However, Massy has shared that she was diagnosed with clinical depression. Overeating is often associated with depression, but in Massy's case, she wasn't eating enough. She told Elle, "I wasn't eating, to a point where my body was eating itself: My hair started receding, my gums started receding, I started losing a lot of weight. I'm 5-foot-8 and was close to 110 pounds. My body fat percentage was 29 percent–close to someone who is considered obese. It was crazy for someone that small."
3. When She Started Working Out One Of Her Goals Was To Be More Feminine
Massy used to feel pressure to look a certain way, and this is one of the things that motivated her during the early days of her fitness journey. In her interview with Elle, she shared, "In my Dominican culture, women are voluptuous. I was not voluptuous. I have no hips, I don't have the 'typical' Dominican body. When I got into fitness, one of the things that I wanted to do was to just build some curves to feel more feminine."
4. She Started Supplement Company
Massy Arias is the true definition of a boss. She takes great pride in her brand and she's always looking for new opportunities to expand her business. In addition to her training business, she also started her own line of supplements called Tru where she sells a variety of products.
5. She Struggled With Exercise Induced Asthma
There were lots of obstacles in Massy's way when she first decided to get serious about working out. One of the biggest obstacles was the fact that she suffered from exercise induced asthma. It didn't take her long to realize that she would have to be patient in order to get her body to a place where the asthma would no longer hold her back. By starting slow and working her way up, Massy was able to learn her true limits.
6. She's A Single Mom
For the most part, Massy has kept her private life out of the public eye. However, she recently shared a post on Instagram in which she referred to herself as a single mom. Many people were shocked because she had been married relationship with Stefan Williams (AKA Willie Beamen) for several years. She didn't go into any details about the couple's split, but she seems to be doing okay.
7. She Believes In Universal Healthcare
Helping people achieve their fitness goals in the gym isn't the only thing Massy cares. She also understands that access to good medical care is an important part of staying healthy and active. She told Lastly Magazine, "We are a power country; we should have universal insurance. We are in the business of making money by treating symptoms, not curing the disease."
8. LaLa Anthony Was Her First Celebrity Client
When Massy started getting into the fitness industry, she didn't plan becoming a celebrity trainer. However, she quickly realized that she had a special skill set. Her first celebrity client, LaLa Anthony, was instrumental in giving Massy the reassurance she needed to continue putting herself out there.
9. She Wants To Empower Young Women
Fitness is about more than just training the body, it's also beneficial for the mind. Massy hopes to serve as an inspiration for young people both in and out of the gym. She wants to show young girls — especially her daughter — that there is much more to life than looks.
10. She Did Ballet Growing Up
Massy grew up in a traditional Dominican household where gender roles were enforced. As a result, Massy wasn't encouraged to do things such as playing sports because that was traditionally considered to be for boys. Instead, she grew up taking ballet lessons. Unfortunately, her asthma eventually forced her to quit dancing.