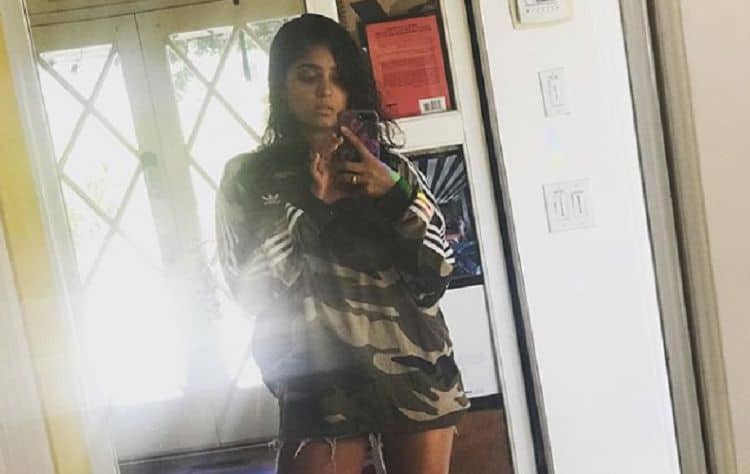 Mandeep Dhillon began making a name for herself more than a decade ago when she made her first appearance in a hit movie. She's continued to go through the same success over and over again, and now she's going to be one of the stars of the newest hit in the "Star Wars" franchise, which is nothing to be ashamed of. She's young, she's beautiful, she's talented, and we know next to nothing about her. We want to know more about her, so we are going to find out who she is and what made her turn into the person she is today. We adore that she has so much to offer, and that's what counts.
1. She's British
She was born there, she lived there a long time, and then she kind of traveled a bit to work. She has an accent, but you wouldn't know it in some of her roles, which is such a cool thing to be able to do to turn it on and off at will. She worked most of her time in the UK where she is from, but she has also spent a lot of time in America working here, too.
2. She's Still Young
She is not yet 30, but she will be this year. She only just celebrated her 29th birthday in December of 2019. She was born on December 21, 1990. She's made the most of her 20s, too, working hard and making a name for herself in more than one country. And, if we are being honest, she does bear a striking resemblance to the lovely Salma Hayek.
3. Her Mom Was a Single Mom
We don't know where her dad is and if she has any indication of who he is, if he passed when she was young, or if he simply decided being a dad was not for him. However, she was raised by her mother, who did not have any help along the way. She was a social worker who did what she could to keep her family together and happy and safe, and also to work hard to provide them with a good life and opportunities.
4. She's Not An Only Child
She's got two siblings, though we don't know if they are brothers or sisters or one of each. We also don't know if she's the oldest, youngest, or the middle child. She doesn't speak much about her family, which is probably because she's someone who likes to keep her work separate from her personal life, and we totally understand that and get that in so many ways.
5. She's Half Indian
Again, she's not someone who makes it clear where her heritage comes from, but some of her fans remember her mentioning on social media years ago that she is half Indian. We don't know her mother or her father, so we can't say where she gets her Indian heritage, but we do know that she's also a British citizen. However, we don't know if her other parent is British or if they simply lived there when she was a child. It remains a mystery.
6. She's In a Relationship
She keeps it hidden the best she can, but she does occasionally share a photo of the two of them together on her social media channels. His name is Jonathan Parramint, and they have been together for at least a few years. She first shared a photo of the two of them together in 2018, so they have been together at least two years, but probably more considering how private she is as a woman.
7. She's a Mental Health Advocate
When she's not acting, she's focusing on mental health and the major topic that it's become in recent years. She tends to recognize that it's not as widely recognized as it needs to be. If more people had greater access to mental heath care and it wasn't such a stigma, perhaps there would be a big difference in the world. She often uses her social media to site stats and studies, research and so much more about the topic, and she is not wrong about it.
8. Her Rumored Earnings
Right now, we don't know what she makes when she works on television, but we hear there is a hefty per-episode payday for her that allows her to earn around $50k per show she does. This means she's making a nice living with her work, her career, and her movies on top of that. The combination means she's making a nice income throughout the year, and she is only going to continue to make more the more she works and the more she does with her career.
9. She Posts Cute Photos
Like anyone else on social media, she likes to post photos of herself traveling, doing what she loves, and even throwbacks that will make you laugh out loud. One of her recent throwback photos if of an adorable toddler Mandeep wearing a red onesie from head to toe with a big top pony and a bright smile. She's so cute, and we do love when stars share photos like this of themselves for us to see. She was clearly adorable, and nothing has changed about that.
10. She Appreciates God's Beauty
If you take the time to scroll through the many photos she posts on Instagram, you will find that she's a big proponent of the fact that God is in control and that all things beautiful are a direct relation to Him. She posts photos of the sun rising over the ocean with captions that read that she's appreciating His power and His beauty, and she's right about that. If you take the time to look around you and really notice His beauty, it's everywhere. It's powerful, and it is something worth noticing. She's appreciative of that and she's not afraid to share that, which is not always the case when it comes to people with such a public figure.
Tell us what's wrong with this post? How could we improve it? :)
Let us improve this post!