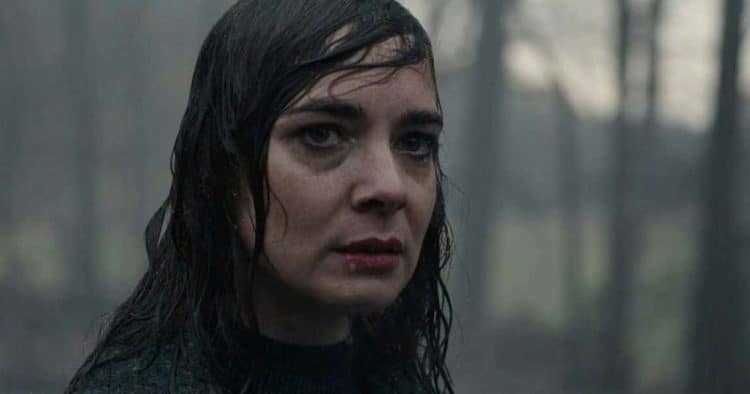 Acting can be an unpredictable line of work, and this is something Maja Schone knows from experience. Although she has been working consistently for nearly 20 years, it wasn't until recently that she landed a role that has become what most would consider a big break. Schone is best-known for her work on the Netflix series, Dark, where she plays Hannah Kahnwald. Although Dark is a German series, it has been released in many countries and has gained popularity all over the world. As the show gets ready to enter into its third season, Maja will get yet another chance to share her skills with the world. Continue reading to learn 10 things you didn't know about Maja Schone.
1. She's Not Active On Social Media
Social media has become a major part of most of our daily lives. It's gotten to the point that, it's almost hard to believe that anyone could live without having social media. But Maja Schone seems to be doing just fine. She doesn't appear to have any social media profiles.
2. She Didn't Start Acting Until She Was An Adult
Lots of successful actors discovered their passion for entertaining before they were even old enough to understand it. However, Maja Schone didn't decide to take on acting as a career until later in life. She didn't start her acting professionally until the early 2000s when she was in her 20s.
3. Her Husband Is Also An Actor
Maja Schone definitely has a lot on her plate, but she handles it all with grace. On top of her successful acting career, she's also a wife and mother. She is married to fellow actor, Carlo Ljubek, although it's not clear when the couple tied the knot. Schone and Ljubek have one daughter together.
4. She Speaks English
Dark was originally created in German although it was dubbed in several other languages. In addition to speaking German, Maja also speaks English fluently. The ability to speak more than one language is definitely a good skill to have, especially in a place like the entertainment business. It's unclear whether or not she speaks any other languages.
5. She Has Theater Experience
Many actors have said that theater is one of the best ways to sharpen your skills, and it looks like it might just be the truth. Maja is best-known for her on screen roles, but that isn't the only acting experience she has. She got her start in the theater world and has been in several stage productions in Germany over the years.
6. She's An Award Winner
Even though Maja's name may not be familiar to many American viewers, she's quite well-known in Germany. Maja has put in a lot of hard work over the course of her career, and it's definitely paid off. In 2002, she received the Young Talent Promotion Award from the Friends of the German Playhouse. Maja's accolades don't stop there, though. In 2005, she was nominated for an Undine Award for Best Young Supporting Actress. In 2013, she won a DSP Award for Best Leading Actress.
7. She's Formally Trained In Acting
In order to be successful in the acting world, you have to have a natural talent for it. But while that talent is a must, it will only get you so far. That's where professional training comes into play. Maja Schone studied at a well-known drama school in Bochum, Germany.
8. She Doesn't Do Many Interviews
Not only are interviews a popular way for celebrities to let their fans get to know them, but they're also an important part of marketing at PR. However, Maja doesn't seem to do many interviews. When she does, it is usually with the specific intention of promoting a project she's working on.
9. She Likes Her Privacy
Lots of people think that being a celebrity means that you're opening yourself up for the world to get involved in your business. However, most famous people would disagree, and some go to great lengths to protect their privacy. Maja is among the celebrities who prefers not to share very many details of her personal life.
10. She Wasn't Sure What She Wanted To Do After High School
Graduating high school is one of the most exciting times in a teenager's life. Unfortunately for Maja, that time was filled with lots of uncertainty. After finishing high school, she had no idea what she wanted to do with her life. Luckily, she was hired as an intern at a small theater and Germany and she began to develop a serious interest in acting.
Tell us what's wrong with this post? How could we improve it? :)
Let us improve this post!