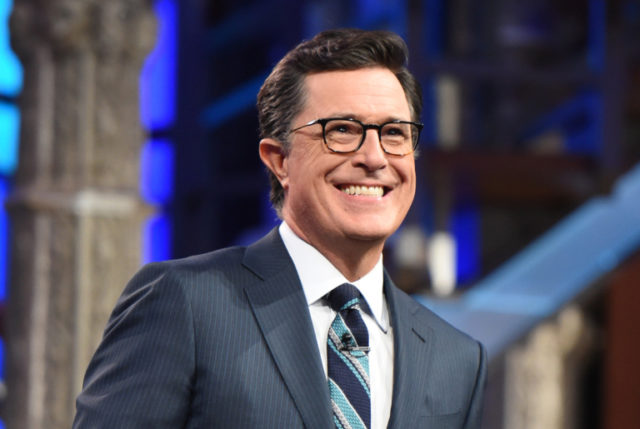 Like many humble beginnings for late night hosts, Stephen Colbert wasn't initially as popular as he is now. Remember when Jimmy Fallon first started his late night duties? You wouldn't even think of it now but in the very beginning his ratings were terrible. Colbert too, suffered an identity crisis as he was handed the reigns from David Letterman. At first people were having a difficult time with Stephen Colbert "the talk show host." He was always equated to his persona on Comedy Central. It took some time for Colbert to make the transition but gradually The Late Show is getting more and more popular. According to Deadline
In fact CBS' Stephen Colbert won another late-night week in total viewers, making it a five-week streak. Colbert's Late Show clocked 3.003M viewers. Fallon's Tonight Show logged 2.92M viewers on NBC, and Jimmy Kimmel Live! nabbed 2.351M viewers, including that Monday win the night after the Oscars, with viewers tuned in to hear his side of the story about Sunday's awards ceremony's various debacles.
So how long can this streak continue? Given that Colbert is by far the most politically focused late night host in the coveted time slot, I personally think this streak can last as long as Donald Trump is in the White House. While few people in America can say they've benefited from a Trump administration, Saturday Night Live and every late night talk show host can.
Save