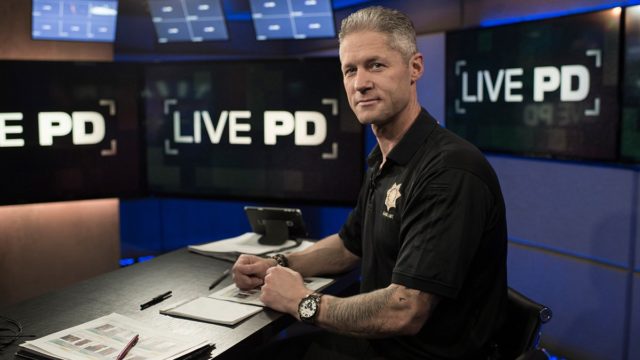 If you like watching Live PD, there is a better than average chance you will also like other shows about police officers, firefighter, and emergency medical technicians. There is just something about the element of reality in these types of shows that simply makes them more interesting to watch than many of the scripted series that exist today. Check out the five shows listed below in order to see of you might also enjoy some additional series that are made along the same lines as Live PD.
1. Cops
This is the show that started it all. Cops has been on the air for what seems like forever, and there is a reason that it has remained so popular throughout its history. People like to see what police officers go through in a day, especially when the action kicks up. This show is basically the reason that Live PD is on today, so if you love oe show, you are likely to love them both.
2. Rescue 911
This is an older show that has actually been off the air for many years, but during its time, it was considered a pioneering effort, to say the least. The show was hosted by William Shatner and recreated the life-saving efforts that followed a call placed to the 911 system. This was a show that aired when there were still parts of the country that didn't have a 911 system, and many credit it for being responsible for the national system that is currently in place.
3. Nightwatch
This is a more current television show that is produced along the same lines as Cops, only it features the efforts of every agency commonly involved in emergency response, including police officers, firefighters, and emergency medical technicians. Each show typically involves at least two of the agencies, if not all three. The show follows these professionals around, showing what they often come up against when they are called out to assist citizens. It is definitely worth taking a look at, especially if you already love these types of shows.
4. World's Wildest Police Videos
This show doesn't regularly air any longer, but it is still worth looking up. It featured clips from various police departments around the country, and as the name implies, it focused on police chases. The show was hosted by a retired police officer and it undoubtedly featured some of the most hair-raising chases of all time. If you like Live PD, there is every chance that you will like this one, too.
5. America's Most Wanted
This is a show that has done a tremendous amount of good when it comes to getting criminals who are on the run. It was bred out of tragedy, as the the host of the show got involved because of the kidnapping of his own son, which ended tragically. This is a show that concentrates its focus on putting people behind bars who have committed any kind of major crime and gotten away with it.
Tell us what's wrong with this post? How could we improve it? :)
Let us improve this post!