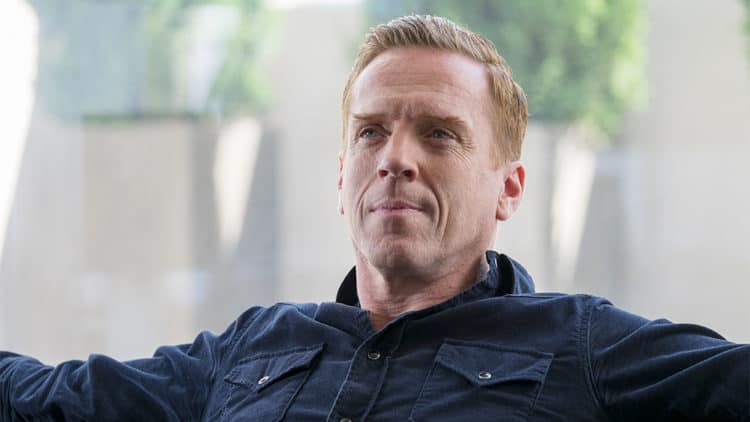 If we look keenly at whatever surrounds us, there are always lessons to be learned, and the same applies to the television shows we watch with so much loyalty. Among the dramas that have life lessons to teach us is "Billions" and here is what we can learn from some of the incidences portrayed on the show. While we've seen career lessons for Billions before, as well as a collection of useful quotes, life lessons hasn't been explored quite as much as we'd like to today. So here they are:
1. We all need our confidence restored at times
In the first season, episode one, we get to see how Wendy Rhoades who is Axe Capital's in-house performance coach ensures that all the firm's traders are busy making money for the firm. Therefore when one particular trader pops in for a therapy session to complain about his declining performance, Wendy, who is self-motivated, instills confidence in the trader so that his performance is up to par with the firm's expectations. Similarly, life throws us curve balls and we all have our confidence questioned at times, wondering if we will make our plans succeed or we will remain at the bottom. However, once we get someone who understands what we are going through and who can give us a pep talk to raise the confidence levels we are once again on top of our game.
2. No matter how long you have known people, they still can change
In season one episode 4 " Short Squeeze", Bobby was the ideal family man who even in the face of temptation that came through Elise, a woman who looked just like Lara, was able to remain grounded to his family principles. Unfortunately, in season three, he and Lara have separated, and he sleeps with a sex worker. He goes further to move away from his family values by sending a helicopter to take his sons to Little League practice, instead of taking them himself. There is this saying "People do not change; they only reveal who they are." It is common to stand by someone who is being accused of something that they have done because you have known them for so long that you believe they cannot do it. Unfortunately, people have their limits, and once they reach them nothing can hold them back, and they surprise us with their actions.
3. Do not underestimate anyone's capacity to protect their cherished possessions
Lara, a former nurse, did not have the advantage of growing up rich but then she ends up with a billionaire as her husband, and despite holding on to her professional license, she has left everything behind to be the pillar of her family. In a graduation event during the second episode of the first season, a wife to Bobby's deceased colleague publicly shows her detest for Bobby for how he took over the firm after his colleagues died. Lara pretends to comfort the woman but instead threatens to destroy her if she failed to keep herself in line. People will do anything to protect that which they hold dear so even if they seem quiet and friendly, once they feel you are stepping over the boundaries, they will quickly remind you some lines should never be crossed.
4. Dreams do not grow too old to be realized
We would think that Bobby has everything he ever wanted, but we are reminded that he also is human and was once a child whose dream was to watch a Metallica concert. He, therefore, hops on to a private jet with his childhood best friends and flies to Quebec to make his dream come true. Bobby's dream gets even better when he gets to see the band rehearse backstage and meet his childhood idols, from whom he asks advice. Once we grow old, we sometimes find ourselves setting our dreams aside as life hands us new challenges to deal with and new responsibilities in the name of family and jobs. However, that dream that once fueled our small childhood hearts may be the one thing we need to feel alive again, and we should try our best to ensure that we do not kill it but instead fulfill it. Attaining a dream is an accomplishment that everyone deserves to have.
5. Some will use their power to oppress the weak
Chuck is the attorney for the Southern District of New York and although he hates the wealthy criminals who think money will buy them freedom from justice he comes out as a ruthless person. In episode three season one, he finds out that a dog walker did not pick his dog's poop. Therefore, he intimidates the person into picking the poop with bare hands and dispose of it properly. In life, some people will use whatever power they have, either from their jobs, connections or money to make sure that they oppress those who are not as lucky. The only thing we can do is to avoid crossing their paths or stand up to them, although the latter can have unfortunate consequences.