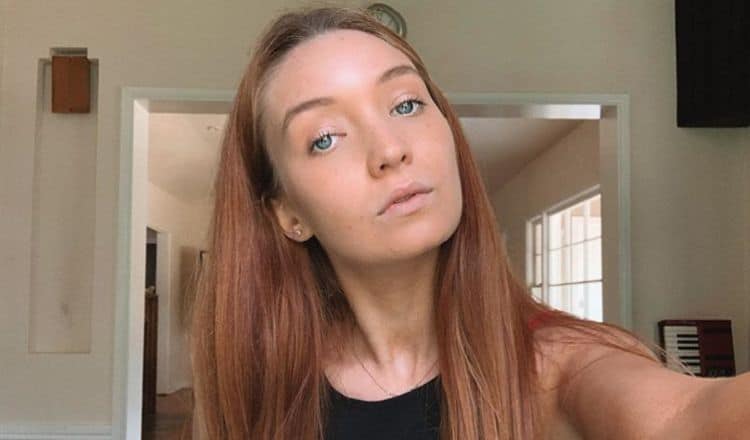 Building a successful career isn't something that usually happens overnight. It can sometimes take people years to land a role that really puts them in the spotlight. However, Lauren Esposito has been lucky in that regard. Her very first acting role was in the 2016 movie, The Conjuring 2. Since when, she has continued to land roles. In just 6 short years, she's managed to build up a pretty impressive resume, and she hasn't even reached her peak. Her role in the Lifetime movie, Psycho BFF (also known as American Psychos) introduced her to a new audience and her fan base is continuing to grow. Continue reading for 10 things you didn't know about Lauren Esposito.
1. She's From Australia
Lauren is already making her mark on the American entertainment industry, but she's actually Australian. She was born and raised in Australia and began visiting the United States as a teenager when she started getting more involved with acting. She currently lives in Los Angeles.
2. She's A Personal Trainer
People in Hollywood are typically willing to spend thousands of dollars to hire a personal trainer. Fortunately for Lauren, she actually is a personal trainer. Lauren is NASM certified and she loves helping others achieve their health and fitness goals. Even before becoming an official trainer, Lauren has always loved to work out. She is one of the lucky people who is naturally motivated to exercise.
3. She Started Off As A Singer
Acting has been Lauren's primary focus for years, but singing is actually her first love. She says, " I began my journey with singing at the age of 5 in the Australian Girls Choir, then transitioned into musical theatre at the age of 11 then once I moved to Melbourne from Adelaide I found my love for film/ tv acting." At this point, it doesn't look like Lauren has any interest in going back to singing.
4. Her Mom Works In The Entertainment Industry
Lauren isn't the only person in the Esposito family who has experience working on films. Her mother, Tanya, is involved as well. In fact, the two worked together on the 2020 Australian movie, The Legend of the Five. Lauren is a co-producer on the film and Tanya is an executive producer.
5. She Started A Business
When Lauren isn't busy on set or rehearsing for a role, she's working on building a business of her own. She is the co-founder of FitLife Balance Coaching while is a Los Angeles based personal training group. In addition to creating workout plans, FitLife Balance Coaching also helps with nutritional guidance.
6. She Has A Boyfriend
Being in the spotlight has probably gotten Lauren's name added to a lot of people's crush list. Unfortunately for all the hopefuls out there, Lauren isn't available. She is in a happy relationship with Rob Ernst who is a professional drummer. We're not sure how long they've been together, but they appear to be happy and going strong.
7. She's A Brand Ambassador
Lauren has nearly 21,000 followers on Instagram which can be very attractive for brands who are looking for new marketing opportunities from social media influencers. She is currently a brand ambassador for a company called Vegancuts which sells a a variety of items including self care boxes that include things like toothpaste and soap.
8. She Loves Hanging Out At The Beach
Even though Lauren wasn't born and raised in California, she's already becoming quite the California girl. As a resident of Los Angeles, Lauren has learned to take advantage of the beautiful weather and world-renowned beaches the area has to offer. When she has free time, she likes to spend it relaxing by the water.
9. She's A Vegan
Being a vegan comes with a lot of challenges. This is especially true for people who have recently transitioned to a vegan diet. However, the key to having a well-balanced vegan diet is to be creative and open minded when it comes to planning meals. Lauren has been a vegan for several years and has found a good groove when it comes to what she eats. Food during a typical day for Brittany usually consists of "porridge with dates, vegan protein powder and chia seeds or an acai bowl with peanut butter."
10. She's A Positive Person
Being an actress comes with a lot of stress and pressure. Work isn't always going to be consistent and there are usually a lot more rejections than there are yeses. Although Lauren's career has had its ups and downs, she had managed to stay motivated and positive about what's to come.