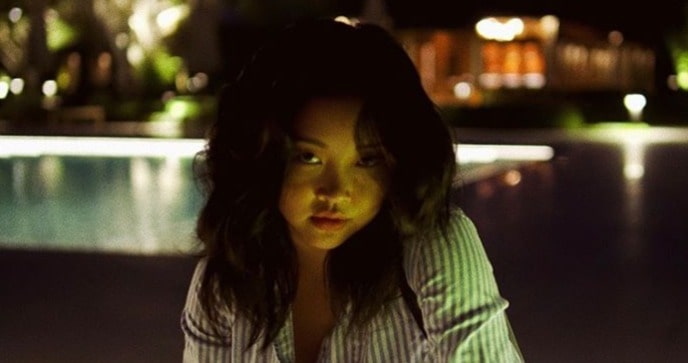 Most people know Lana Condor from her portrayal of Lara Jean Covey in the movie "To All the Boys I've Loved Before" which came out in 2018. The movie propelled the actress to high levels of stardom as she started getting noticed. Lana Condor's first full credit role was on the movie X: Men Apocalypse, where she played a mutant student Jubilee in 2016. She has been involved in various other projects since then including High School Lover which she co-starred alongside Julia Jones and James Franco in 2017. She plays Saya Kuroki, an assassin in Syfy's action series titled Deadly Class as of 2019. She will reprise her role as Lara Jean in the sequel to "To All the Boys I've Loved Before" in 2020.
About Lana Condor
Lana Therese Condor was born in May 1997 in Vietnam where she was raised in an orphanage in the city of Cao Tho until her adoption on October 6, 1997. Together with her non-biological brother Arthur Condor, she was adopted by her American parents Bob Condor and Mary Carol. Her father Bob, who is a journalist, was nominated twice for the Pulitzer Prize and is the former Vice President of Yahoo Sports. Their family lived in Whidbey Island in Washington DC and New York. She attended the Professional Performing Arts School as a high school freshman in New York City. Condor graduated from the Notre Dame Academy in Los Angeles in 2015 and in 2016 she joined the Loyola Marymount University.
Here are 10 things you probably didn't know about Lana Condor:
1. She is adopted
Lana Condor was born and raised in Vietnam for 4 months as from May when she was born until October when she was adopted by an American couple who are now her parents, Bob and Mary Carol Condor. The couple also adopted another Asian child, Arthur Condor who is Lana's non-biological brother. Her father Bob is Hungarian while her mother Mary Carol is Irish. This means that legally Lana Condor is of mixed heritage.
2. Lana Condor is her baptismal name
Before Bob and Mary Condor adopted Lana, her birth name was Tran Dong Lan. She responded to this name until her baptism where she was given the name Lana Therese Condor after the adoption.
3. She is a trained ballet dancer
Condor attended the Joffrey Ballet where she studied ballet as a child. She also attended the Alvin Alley American Dance Theatre and The Rock School for Dance Education. The actress trained at the Groundlings Improvisational Theatre and continued dancing and training with the Los Angeles Ballet.
4. She is an animal rights activist
Lana Condor has previously worked with the Los Angeles Animal Rescue in order to help raise awareness about rescue animals to help the animals find a new home. She also doesn't eat meat since the age of 3 and is a practicing pescatarian. Pescaterianism is the act of substituting seafood for meat in what is otherwise a vegetarian diet.
5. She suffered from an eating disorder
Eating disorder issues are increasingly on the rise mainly due to the pressures from the media on what the perfect body should look like. According to Seventeen Magazine, Condor suffered from body dysmorphia and battled a serious eating disorder which she says were both caused by ballet. She says dancing made her conscious about her body and before she knew it, she was in the midst of battling with body dysmorphia.
6. She is a competitive equestrian
Lana Condor loves horses and horse riding. She even takes part in competitive horse riding (equestrianism). She loves participating in horse race tournaments and was even scheduled to perform in one according to Head Topics. She, however, pulled out of the competition due to the tournament's clash with her acting schedule.
7. She's sponsoring a girl's education
According to The List, after Condor finished shooting for "To All The Boys I've Loved Before", she partnered with The Asian Foundation and created a scholarship to sponsor a Vietnamese girl's education. The scholarship is all expenses paid. It covers tuition fees, transportation uniform and everything that the girl will need throughout her 4-year study. The actress hopes to be able to provide more scholarship opportunities for other Vietnamese girls to give them a shot at a better life just like she was given.
8. She is an introvert just like her character Lara Jean
In an interview with W Magazine, Lana Condor stated that she attended a private Catholic all-girls school and she, therefore, didn't get to interact a lot with boys and her time at the school made her awkward and an introvert. She stated that she felt an intense connection to Lara Jean as they were similar in every way and thus it was easy portraying the character.
9. She is into hot yoga
After every session of filming, Condor states that she does hot yoga to unplug because it helps her relax and keeps her connected with reality and the importance of life.
10. She is a comic book collector
We all have our guilty pleasures and Condor's guilty pleasure is collecting comic books especially those that have her character in X: Men Apocalypse in them. She portrayed Jubilee, Wolverine's side-kick in the X: Men franchise and she likes reading comics that have her character in them.
Awards and Accomplishments
Condor has been nominated twice for the Teen Choice Awards for the category of Choice Drama Movie Actress and Choice Movie Ship for To All The Boys I've Loved Before and was also nominated for an MTV Movie and TV Award for Best Kiss with her co-star Noah Centineo which she won.
Conclusion
Love her or hate her, this young actress has just begun and it is only a matter of time before she breaks even in the entertainment industry. Despite the fact that there is still the practice of whitewashing in Hollywood and Asian-American roles are difficult to come by, the Vietnamese actress believes she can work her way through anything.