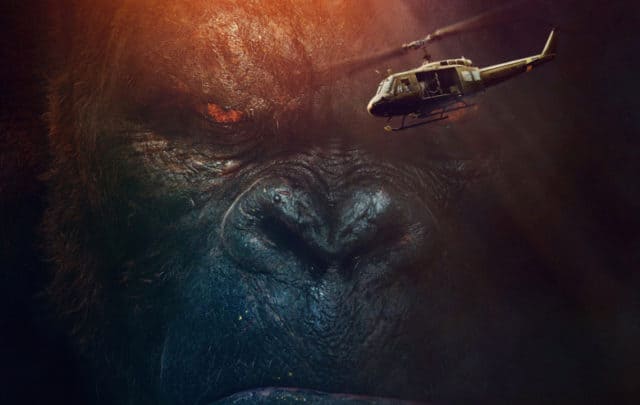 I just read something pretty encouraging about Kong: Skull Island that if there's even a remote amount of truth to it, I'll be seeing the movie as soon as possible. Indiewire just wrote their review of the film and the one line that caught me was this: "It's 'Apocalypse Now' With Monsters, Or At Least That's Part of the Idea"
Look, I've seen the trailers. I've loved all the posters. I'm a huge fan of the cast but as I always am with big budget films, there's skepticism on whether or not a movie like this can deliver. And rightfully so. Do you know how many big budget flops there are these days? I feel like we get at least 3-5 a year now. I'm sure it's less than that but that's what it feels like.
However, King Kong himself is enough of a draw to get me to go to the theater. Seriously. Seeing a giant Ape just pummeling stuff has always been good and we've always liked it. But add to that a 70s setting, a bunch of army folk heading to the jungle, and give it somewhat of an Apocalypse Now vibe? That makes me intrigued.
But as I promised myself before, I want to read at least a few reviews before committing. While my taste may be different than critics if there's a consensus that this is a dud I'll wait until it gets to television. But if I'm seeing a bunch of positive reviews I'll give it a shot. Indiewire gave it a C+ which to me means it's probably worth shelling out the money. An average Kong movie is good enough for me.
The movie premieres March 10th so we've got time to decipher some more reviews before heading out to the theater.