The Boys Karl Urban has been confirmed as Johnny Cage for the upcoming Mortal Kombat sequel. For the most part, fans weren't particularly thrilled that the acting veteran was chosen for the role. In fact, fans feel that Urban suits the arrogant and snarky Kano better. They may not be wrong. Karl Urban is physically perfect as a Kano, and he'll match the snark and cunning attitude of the Black Dragon fighter with ease.
At first glance, it does come across as a mistake casting Karl Urban as the popular Cage. On the flip side, audiences thought Heath Ledger and Robert Pattinson were terrible casting choices. Once The Dark Knight and The Batman were released, critics and fans loved their performances. Karl Urban may not seem like the right guy to play Johnny Cage, but here are the reasons he could be great as the iconic Mortal Kombat fighter.
If Johnny Cage Was The Older Version Represented In Mortal Kombat X and 11
First things first, Karl Urban is 50 years old. Though the official details about Johnny Cage have yet to be released, it would be shocking if Urban was cast as the younger Johnny Cage. That version of the character is a brash, arrogant prima donna who is anything against-type what Karl Urban has done in the past. Urban has done comedy before, but his delivery is typically deadpan, and he's more often than not the serious ass-kicker kind of guy.
In Mortal Kombat X, Ed Boon and his creators aged up Johnny Cage, and he's not the same person he was when he was a Hollywood star. Cage still maintains his personality, but he's a lot more mellow for his age. Of course, he's still an elite fighter who battles alongside his wife, Sonya Blade. Karl Urban is perfect for older Cage because he physically matches his Mortal Kombat counterpart. Even more, their personalities are spot on.
Urban is a veteran who has done tremendous work in Star Trek, Dredd, Lord of the Rings, and The Boys. The actor will surely understand how to get the proper cadence down for his video game counterpart. While the first Mortal Kombat film wasn't as great as it could've been, it was clear that the filmmaker was greatly knowledgeable about the lore of the franchise. As long as Johnny Cage is written well, then Karl Urban shouldn't have any issues living up to the lofty expectations of fans.
Karl Urban Is No Stranger To Action In General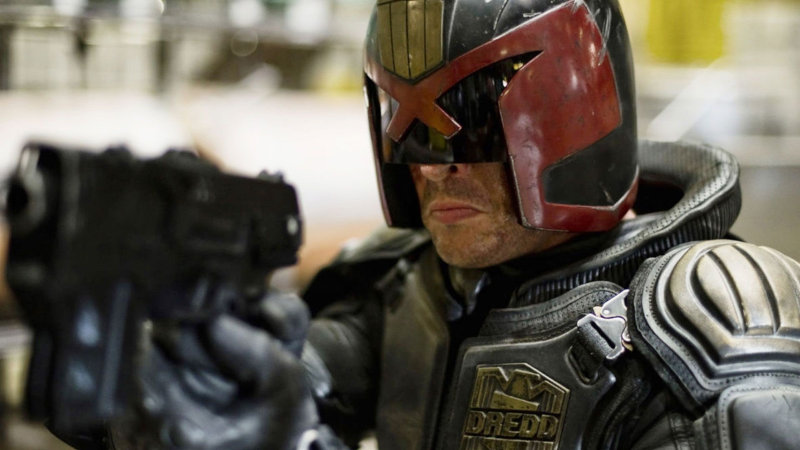 The general consensus around Urban is that audiences know he's a great actor. The main issue MK fans have is that he doesn't match Johnny Cage's look and fighting style. As previously stated, Johnny Cage, in the last two entries is more of a military veteran and family man. On the action side, Urban may be older, but he's a pro when it comes to the action genre.
Urban typically performs his own stunts. Granted, he has done crazy action stunts in the vein of Tom Cruise and his Mission Impossible films. But the guy is prepared to train hard for the upcoming fighting movie. Since Urban will likely do his own stunts, that means the camera won't need to hide stunt doubles. Thanks to films like John Wick and The Raid, Western action films have focused on doing longer and more fluid takes.
This makes the action look realistic and incredible. Granted, they'll likely be green screens because of Johnny Cage's powers. But the first film proved that it can pull off the action effortlessly. However, it's not just the cool kicks and glowing orbs that make action great. It's the emotion and selling that helps bring it alive. Urban brings will bring a necessary gravitas to these scenes that help brings out the vulnerability and badassery in Johnny Cage's character.
He'll Add Depth and Heart To Johnny Cage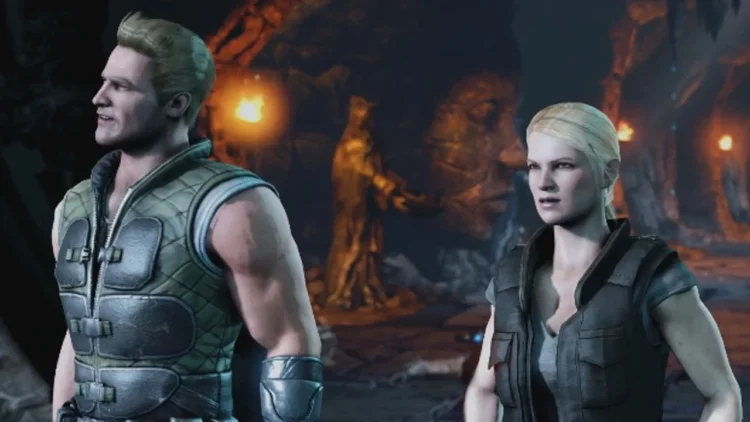 Despite the level of arrogance and bravado that Johnny Cage displays, he's a charming character who is great with one-liners. Fans don't love the MK fighter because of his amazing combat skills. They love him because he's an unforgettable personality who develops throughout the Mortal Kombat timeline.
Urban has that level of skill that will allow him to showcase the grounded humanity of the popular MK fighter. His performances will add nice depth and a nuance that highlights the layers of who Johnny Cage is. No one truly knows how Karl Urban's performance as Johnny Cage will turn out, but he's a strong enough actor to pull out the iconic character.