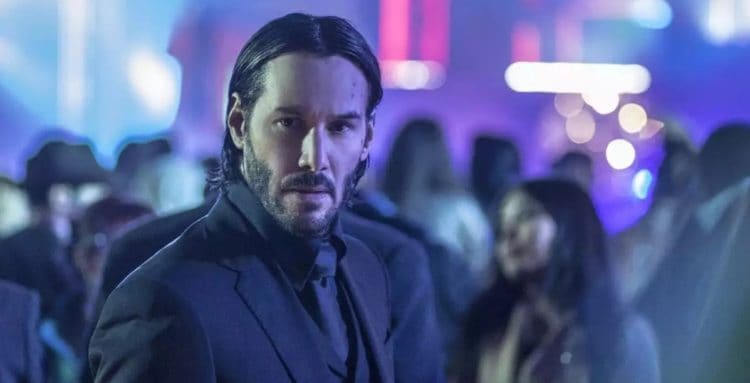 It sounds as though the individual responsible for creating John Wick is adapting two more video games for the small screen, though what's about to come feels likely to be difficult to anticipate given the games that are being looked at. Dylan Warman of Screenrant and several others have been talking about the coming adaptation of MFP: My Friend Pedro and Bendy and The Ink Machine, two games that a lot of people might not have heard of at this point but are bound to take audiences on a wild ride that might not make a lot of sense but are bound to be provocative in their own right. My Friend Pedro is a game in which the players do the bidding of a banana, killing enemies and moving forward through the game to the final destination. Bendy and The Ink Machine is a horror-based survival game based around a puzzle-solving and combat model, which sounds intriguing but is likely going to be kind of difficult to see adapted to the small screen. Of course that's a subjective point of view, as the thought processes of different people could provide the link that is needed to make both games work, since much like the show Happy, My Friend Pedro could be made into something that might be slightly addictive to some and an interesting prospect to others.
Adapting video games into TV shows or movies is less risky than it used to be since if anyone remembers when video games started to make their way outside of the game consoles things were a bit dicey from the start. There have been some truly horrendous representations throughout the years, but there have been a few that have been entertaining for what they were. On the big screen it's a bit difficult to pack everything in to a two-hour movie when certain games can last for hours at a time. Even grasping the main idea of the game is bound to mess with the overall story as certain elements have to be prioritized and pared down to meet the time restraints. As a series however a lot of games might be able to work since this allows for the story to flow and unfold in a manner that's far more likely to showcase everything the game has to offer. It might be a little less flashy and it certainly doesn't grab the attention of audiences in the same manner as a movie might, but in the long-term going to TV usually grants a game a better chance of having its story told in its entirety rather than giving the fans snippets and bits and pieces that the casual fan might not fully understand. Hilary Elizabeth of Screenrant had something to say that might support this idea.
There are plenty of examples that could be used for this, such as Assassin's Creed, Super Mario Bros., Resident Evil, Mortal Kombat, and so on. Some of these movies didn't do too bad when it came to action and excitement, but overall they could only show much since the story was simply too long for a big screen adaptation, and in the case of Resident Evil things went way out of control according to die hard fans. Mortal Kombat did get the TV treatment, but eventually faded out since people weren't seeing enough of what they wanted as the story took one jog after another down pathways that the writers might have believed were desired, but in truth pulled the story away from the core that people enjoyed. One big downfall of the transition from the game to the screen is that something is going to be lost, whether a person wants to admit it or not. The on screen adaptation of a game is bound to be riddled with inaccuracies that fans will be quick to note, but the chance to see their favorite game on the screen is usually enough to placate a lot of people. This is after all a chance to see the actual story being allowed to unfold without the need to manipulate events so that they can see what will happen next. Some people prefer to push the story as they see fit, but a lot of fans might agree that a slightly faithful adaptation is better than none at all. Dirk Libbey of CinemaBlend has something to say along these lines.
The hope of course is that both games will be given the kind of treatment that every fan wishes to see, though without such a massive fan base for either game at this moment, unless I'm mistaken, it's going to take a bit of proving to show that either game will be worthy of the small screen. Faithful adaptation and great storytelling will definitely be needed to push these ideas, and since the creator of John Wick has already shown that he can accomplish this without too much difficulty it's likely that both game adaptations will be met with great approval.