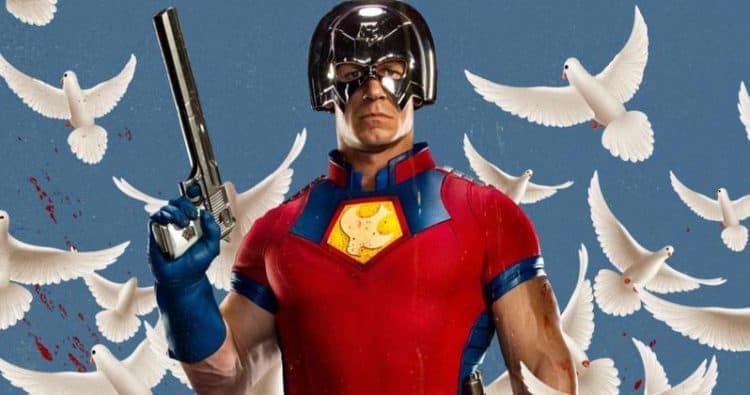 After 2020's Birds of Prey, it was obvious that big changes were coming to the DC Extended Universe (specifically, the cinematic universe). DC has a reputation for being a bit scattered in distribution and quality of their cinematic projects; a reputation they're still trying to recover from. The ever-changing team of directors, writers, and producers for each project make it difficult to find continuity across multiple films. After Zack Snyder's Justice League, many DC fans were left with unanswered questions; Will Snyder be back for another DCEU project? Will we ever get a good ensemble DCEU movie? Where do we go from here? It's worth noting that Patty Jenkins (Director of Wonder Woman and Wonder Woman: 1984), has made the most significant strides in the DCEU. Her films have been more successful than most of the DC predecessors, and there's no question that Gal Gadot and Patty Jenkins aren't going anywhere. The same can be said about Shazam! (2019; directed by David Sandberg), which was a box-office smash. DC is employing a few folks who worked on the Marvel franchise (i.e. Joss Whedon finishing Justice League), but some fans are divided. On one side, you have fans that are avid about the darker and grittier aspects of the Snyder films; they don't want this to feel like Marvel/Disney. On the other side, fans are thrilled with the newer direction, encouraging the studio to continue using actors, characters, and staff that support a more 'Marvel-esque' product.
No matter how you might feel on the above, DC has decided to expand their universe once more. Following the success of the HBO Max animated series Harley Quinn, DC has given James Gunn the green light on a Peacemaker series, with John Cena as the title character. Out of all the characters in 2021's The Suicide Squad, Peacemaker was not the one I expected a spin-off from. Regardless of whether or not you saw *that* end credits scene, Peacemaker was a one-dimensional character. John Cena is great at making people laugh, but I'm really hoping this series can be something more than that (which wasn't what I was getting from him in the movie). It also goes without saying (although I am saying it now), DC has chosen to give another platform to yet another cis-het white man. Unfortunately, I felt that Peacemaker was one of the least remarkable parts of The Suicide Squad. DC has an endless catalog of women, BIPOC, and LGBTQ+ heroes (one of the things I love about the franchise!), and it seems ridiculous to give another show to another cis-het white male hero. Some of DC's most successful spin-off ventures have been stories about those exact groups (Harley Quinn, Titans, Doom Patrol, I could go on…). It's a well-known fact that the superhero film genre has been lacking in representation (including Marvel), and this just seems unnecessary when DC has such a diverse catalog of characters. Take Birds of Prey for example. Black Canary (Jurnee Smollett) and Huntress (Mary Elizabeth Winstead) gave better performances in that, than some of the folks did in The Suicide Squad. And if we absolutely had to choose someone from The Suicide Squad, I would have picked almost every other character before I picked Peacemaker.
But having said all that, a Peacemaker series is coming, whether we want it or not. It'll feature a couple of the agents that worked for Amanda Waller (we met them in The Suicide Squad), Danielle Brooks (from Orange Is The New Black infamy), and a handful of others. There's said to be some famous faces from the movies making cameos, but of course, those are never confirmed. It may not seem like it, but I'm rooting for DC. I have been reading their comic books since I was a child, and I've adored every movie they put out (simply because I adore the characters). I'm one of the fans that can't bring myself to hate any of the DC movies (as awful as some of them might be). The studio has a unique opportunity to build their extended universe from scratch, focusing on character growth and continuity. But in this next stride forward for DC, it's critical that they find one singular direction to move in, rather than green-lighting 3 or 4 different directions. I also think they need to reflect on what characters are receiving the spotlight. They have the chance to catch up to Marvel, and more than that, give women/BIPOC/LGBTQ+ heroes the front seat (which Marvel is still trying to work on). It's DC's opportunity to create a space that's edgier, not quite so Disney, and more diverse than Marvel. And honestly? I think DC has the potential for an extended universe that is just as thrilling and integrated as Marvel's (if not more; DC has the better catalog of characters). Now, James Gunn, let's talk about this Birds of Prey spin-off everyone says you're working on…
Tell us what's wrong with this post? How could we improve it? :)
Let us improve this post!