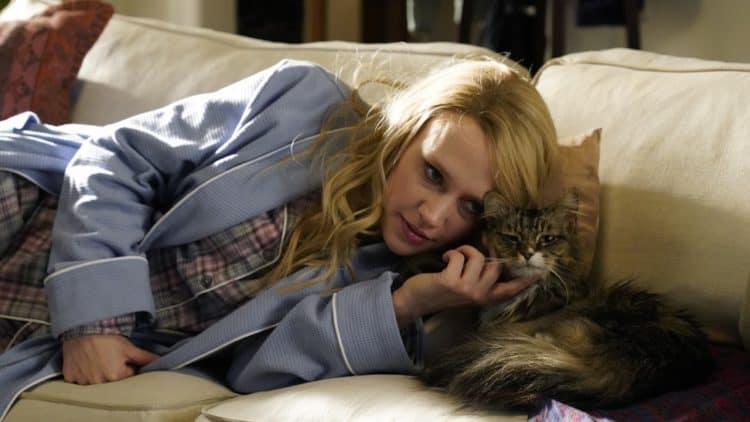 When it comes to cats, there are three kinds of people. First, some people don't care for them. Second, there are cat lovers who typically have a cat somewhere in their life, and lastly, are the crazy cat-people. It's the final type that has given rise to countless internet memes and a hundred thousand hours of weird cat videos. Somewhere off the deep end of cat-crazy, there are a couple of unique and strange Big Cat keepers who make Siegfried and Roy look downright ordinary. Joe "Exotic" Shreibvogel and his nemesis Carole Baskin have a real-life 'crazy cat person' story that was worthy of its own show, so it got one. Better yet, the hilarious, cat-loving Kate McKinnon, from SNL, is set to star as Carole Baskin. Here are ten other things you didn't know about Joe Exotic.
1. What is Joe Exotic
The talented, lovely, and hilarious Kate McKinnon has been tapped to play rival big-cat collector Carole Baskin in the upcoming show based on a Wondery podcast called Joe Exotic, created by none other than Joe Exotic himself. Kate is the purr-fect choice since she's a bit of a crazy cat lady herself. However, Kate, who owns a sweatshirt with a special pouch for carrying her seventeen-pound cat around with her, is not as strange as the story behind the new show.
2. Who Will Play Joe?
No one has yet been cast to take on the larger than life role of Joe Exotic. Since we frequently create fantasy cast lists for theoretical movies, we have a couple of nominations. First, we think late-90s Ben Stiller would make an outstanding wild and crazy Joe Exotic for the series. Even the name sounds like a film he would do. In light of all his time doing movies like Zoolander, we know he'd take the role, and he'd rock a blonde mullet wig and horseshoe mustache. Our other casting choice would be Rob Schneider. He has the range, and frankly, he's more talented than he gets credit for. Rob has taken on numerous wild and wacky characters over the years, and he'd be outstanding as crazy-cat-man Joe Exotic.
3. There's Already a Joe Exotic Show on YouTube
Before we go any further, we need to say viewers beware! The Joe Exotic TV YouTube show is not for the faint of heart. Animal maulings, guys with guns, fire starting, and more await the unwary viewer. We can see why animal rights groups have been after this guy for years. It's not hard to see how crazy Joe's life is, and that's before the preview is even finished. However, it bears noting that Joe produced his own Joe-Show before this story became the Joe Exotic TV show.
4. Sheriff Joe
Whatever else might be said of Joe Exotic, he certainly must have a way with people. He used his silver tongue to talk his way into a job as a sheriff for tiny Eastvale, Texas, not long after graduating high school. The small town had a population of just over five-hundred people at the time, and Joe lived there with his girlfriend Kim while exploring nearby Dallas' gay nightlife. In 1985 Joe said he went through a period of depression, so he intentionally ran his police cruiser into a concrete bridge embankment at high speed to try and kill himself. He was (supposedly) in the hospital in traction for fifty-seven days. After that, he claims that he moved to West Palm Beach, Florida, and was a part of 'an experimental saltwater rehabilitation program.' However, his boyfriend at the time says he had a broken shoulder and when they moved, and he spent time snorkeling.
5.The Many Husbands of the Tiger King
Joe Exotic has been self-styling as 'The Tiger King' for years. Perhaps that's part of his appeal, or maybe it's just his wild nature. Whatever the case, he's been married several times. Because of the timeframe, Joe's marriages weren't 'official' because they happened before gay marriage was finally legalized. He met Brian Rhyne while working as a security guard for a gay bar after moving back to Texas. After Bryan came, Travis Maldonado, who lived and worked with Joe and the Tigers. Sadly Travis died under somewhat suspicious circumstances from a possibly self-inflicted gunshot to the head. Just two months later, Joe met and subsequently married Dillon Passage. It seems his tumultuous personal life would make for a miniseries of its own even if no one were doing a Joe Exotic TV show.
6. His Brother's Death Funded the Zoo
Before Joe could open his zoo, there was a problem with getting funding. As you might have guessed, moving around and being security at a gay club doesn't pay well enough to open an animal sanctuary. In 1997 Joe's brother Garold was in a fatal car accident. His parents received a sizeable settlement fro the trucking company that was responsible for Garold's death, but they wanted nothing to do with the 'blood money.' Though Garold's wife and children asked to build a soccer field in his name, Joe managed to convince everyone that his brother had truly wanted to visit Africa, and he loved wild animals. With the money from Garold's death, Joe was able to buy a horse ranch in Wynnewood, Oklahoma, which he eventually turned into The Garold Wayne Exotic Animal Memorial Park. Still, everyone simply called it the G.W. Zoo.
7. Stolen (Johnny) Magic
In 2002 Joe met a magician known as Johnny Magic. The pair worked together on a stage show where Joe's animals featured heavily in the magic act. Things didn't work out between the pair, but Joe didn't leave empty-handed. He stole the tricks and created his own magic act called Mystical Magic of the Endangered. That's when he finally adopted the name Joe Exotic.
8. He Ran for President
In 2015 Joe decided to raise his public image by making a bid for the presidency. As an independent write-in candidate, his efforts were nothing shy of laughable, but the medic circus doubtless brought plenty of visitors to see his animals. We can't say more about that because Joe has said it all himself in an interview about his 'qualifications.'
9. Blow Up Dolls, Death Threats & Hit Men
In the course of his feud with Carole, Joe allegedly posted videos of himself shooting blow-up dolls while threatening her. Eventually, he moved on from threats to hiring a hitman. Once paid, the hitman skipped town without going to kill the Big Cat Rescue owner. This prompted Joe to attempt a second hiring, which turned out to be an FBI sting.
10. Joe in Jail
After all, that's happened, it's not a real shocker that Joe was arrested, tried, and sentenced to jail time. The jury found him guilty on two counts of murder-for-hire, along, nine counts of violating the Endangered Species Act for killing tigers and eight counts of violating the Lacey Act for falsifying wildlife records. He claims he was framed, but we saw that coming. On the positive side, he says that his next zoo will be open fields instead of cages. Apparently, being locked up isn't good for any species.
Final Thoughts: Joe Exotic is a Real Person
While it may seem a little redundant to say this, no show based around the story of Joe Exotic (aka Joe Schreibvogel) could ever be more strange than the reality of his life. As guilty pleasures go, the story of a man who collected big cats, enemies, and ex-husbands, among other things, would be strange enough. This some-time magician, frequent exotic petting zoo running, lyger breeding, former sheriff and zoo owner who once ran for president and was later convicted of hiring a hitman to murder his equally story-worthy nemesis is the sort of person we literally could not make up. If that seems like a lot, it is.
We haven't even begun to delve into the story of Joe Schreibvogel. Hopefully, the show will run for enough seasons to tell the whole perfect for TV strange story. In fact, we're pretty sure that we'll be binge re-watching Joe Exotic before the first season is over.
Tell us what's wrong with this post? How could we improve it? :)
Let us improve this post!