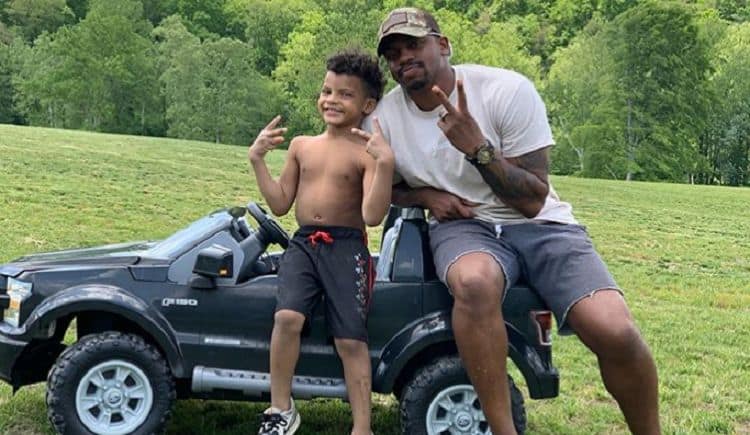 As one of the few Black artists in country music, Jimmie Allen has made a huge impact on the genre since releasing his first project in 2018. Although Allen is a native Delaware he has loved country music for as long as he can remember. In 2007, he decided to relocate to Nashville in order to pursue his dream of becoming an artist. Although things weren't always easy for him, his career eventually began to gain traction. With just one album under his belt, Jimmie has already built a very impressive fan base. If he continues on this path, he could eventually become a country music legend. Continue reading for 10 things you didn't know about Jimmie Allen.
1. He Had A Heart Attack At 21
At 21, most people probably aren't too concerned with their heart health. After all, heart attacks are usually something that plague middle aged and older adults. However, the man in Jimmie's family have a history of health problems and he suffered from a heart attack at 21. He told Taste of Country, "My dad had a heart attack at 22, and has had to have a couple bypass surgeries–and his dad had a heart attack at 23. So yeah, the heart condition is something that we were born with. It's kinda like once the heart attack happens, then the doctors know how to treat you and move forward."
2. He Grew Up With A Stutter
As a child, Jimmie had a hard time expressing himself with his words because he had a severe stutter. His struggles with speech lead to him turning to writing as a means of sharing his thoughts. His ability to write ultimately came in handy when he decided to get serious about music.
3. He Was The First Black Country Artist To Launch His Career With A Number 1
Making a number one song isn't an easy thing to accomplish, especially at the very beginning of your career. Still, Jimmie Allen managed to do it. His 2018 single "Best Shot" reached number one on the country chart. Although it was an exciting moment for Jimmie, it was also sad. He said, "It was cool. But at the same time, I was sad about it. Because it sucks that I'm the first. You know what I mean? I was excited and sad at the same time. I was glad I did it and got it done. But I want it to be where it's not a thing anymore."
4. His Father Introduced Him To Country Music
Jimmie Allen grew up around country music thanks to his father. Jimmie says that country music was actually the first genre he was introduced to. Over the years, he started to listen to and appreciate other genres of music, but he always knew that his heart was with country.
5. He Lived In His Car For A While
When Jimmie moved to Nashville, he knew that he wanted to have a career in music, but he didn't have a concrete plan and he only had $21 to his name. As you can imagine, he hit a few bumps in the road along the way and even spent a period of time living in his car.
6. He Started Writing Songs At 10
Not only did Jimmie fall in love with listening to music at a young age, he also fell in love with creating it. When he was just 10, he began writing songs. He admits that his first songs weren't great, but at the time they were the best way for him to express himself.
7. He Wants To Get Into Acting
Jimmie is enjoying being a country movie star, but he has his sights set on other areas of entertainment. He says that at some point he would like to get into acting. He didn't go into detail about the type of roles he would like to do, but he certainly wouldn't be the first artist to cross over into Hollywood.
8. He Is Writing Books
Even outside of music, Jimmie Allen is a busy guy who loves to be involved in all sorts of creative projects. In an interview, he said that he is working on writing two books. He adds that he will likely put out a book of quotations at some point. He is also working on writing a play.
9. He's A Very Patient Person
Jimmie's ability to remain patient is one of the things that has helped him be successful in his career. Even though he's had to deal with lots of obsticales over the years, he isn't the type of person who gives up when things start to get difficult. His mother even says that he has the patience of the Biblical figure, Job.
10. He's A Father
Out of all of the things that Jimmie has to be proud of, his role as a father is the thing that brings him the most pride. Jimmie has a young son named Aiden, and he says that being a father has changed his life. He adds that fatherhood has made him "softer" and forced him to look at things differently.
Tell us what's wrong with this post? How could we improve it? :)
Let us improve this post!