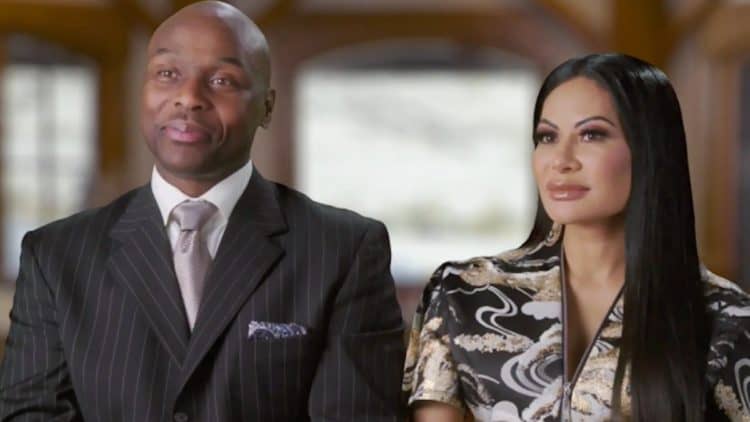 When many people heard that Bravo was launching a new Real Housewives series in Salt Lake City, UT they were intrigued. Salt Lake City is one of those places you probably don't think much about unless you live there, and it's not known for being fun or fancy. However, Jen Shah and the rest of The Real Housewives of Salt Lake City cast are hoping to change that perception. Not only is Salt Lake City beautiful, but it's full of talented and independent women like Jen who have already acquired boss status. While RHOSLC will show viewers a new side of the city, it'll also be full of the drama that reality fans know and love. Continue reading for 10 things you didn't know about Jen Shah.
1. She Has A Diverse Background
The Real Housewives franchise is known for lacking in diversity – typically casts are entirely white or entirely black. However, they've attempted to 'fix' that this time around. Jen comes from a diverse background and is part Tongan and Hawaiian. As you can imagine, growing up in a predominantly white City like Salt Lake hasn't always been easy for Jen.
2. She's A Muslim
If Jen's racial background wasn't enough to make her stand out, her religious beliefs certainly are. Jen was raised in the Mormon faith, but after learning about the denominations history of racism, she decided to convert to Islam. Leaving the Mormon church is already looked down upon, but the fact that she left Christianity all together probably ruffled a lot of people's feathers.
3. She Isn't Afraid To Get Political
Political discussions always have a tendency to be tense, but that has become especially true in 2020. But while lots of people are avoiding talking about politics all together, Jen is proud to share her views. Through social media, she has made it very clear that she is a supporter of Joe Biden/Kamala Harris.
4. She's Already Made A Controversial Comment
The Real Housewives of Salt Lake City just started and Jen has already found herself receiving criticism for something she said during the first episode. While eating breakfast with her teenage son, he revealed that he had a girlfriend. Jen then warned him that he shouldn't kiss the girl because kissing can result in being contracted with AIDS. Of course, this isn't true, and lots of people were very upset that she would say such a thing.
5. She's A Business Woman
Jen is definitely the type of woman who is about her business, and she has had a very successful career as an entrepreneur. Over the years, she has started several businesses. While most of her work has been in the marketing industry, she has also branched out into fashion and skincare.
6. She's All About Her Family
Despite being very busy with her work, Jen still makes as much time for her family as she can. She is happily married to Sharrieff Shah who a cornerback coach/special teams coordinator for the University of Utah football team. The couple has two children together: a son named Sharrieff who is 26 and another son named Omar who is 16.
7. She's Known For Hosting Huge Parties
Jen loves to have a good time and she enjoys spreading that feeling to everyone around her. She is known for throwing huge parties and she doesn't like to spare any expensive. Hopefully viewers will get the chance to see one of her lavish parties during the season.
8. She Doesn't Hesitate To Speak Her Mind
There's at least one person in every Real Housewives series who isn't afraid to say whatever they want, and Jen is one of those people in this cast. She isn't going to bite her tongue for anyone and while that may be a good quality for some situations, it could easily backfire in others.
9. She Used To Be Friends With Mary Crosby
Things between Jen and her cast mate Mary Crosby are already really tense and it's clear that they're going to have some difficulty getting along. What many viewers don't realize, however, is that Mary and Jen used to be good friends. They fell out some time in 2019 after Mary made a rude comment about Jen smelling like a hospital while she knew that Jen's grandmother was in the hospital.
10. Her Net Worth Is Estimated To Be Around $3 Million
One of the first things people always want to know about the housewives is how much money they have. After all, a big premise of the show is that these women are rich. With that being said, it doesn't look like Jen's pockets are hurting – at all. According to Monsters and Critics, Jen's net worth is estimated to be somewhere around $3 million.