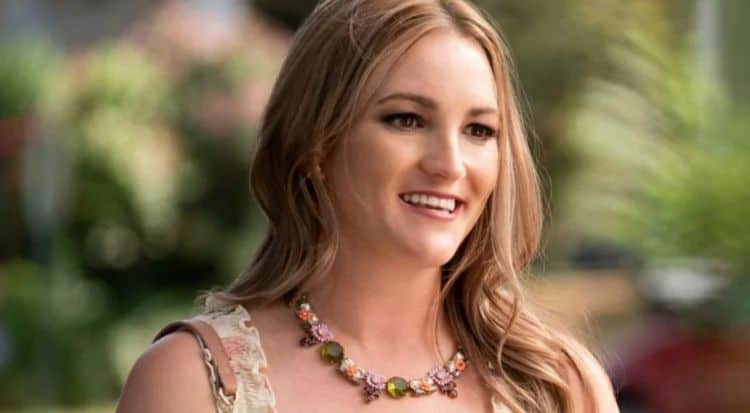 From the mid to late 2000s, Jamie Lynn Spears was on the up and up. She was doing so well for herself, that she was on her way to no longer being referred to as Britney Spears' little sister. Not only did she have a main role on the popular sketch comedy series, All That, but she also had her very own sitcom which aired on Nickelodeon from 2005 to 2008. However, when she became pregnant at just 16, things quickly began to change. Many of her young fans were shocked by the announcement, and her fans' parents were disappointed. During and after her pregnancy, Jamie Lynn was mostly absent from the spotlight, and she's remained that way over the years. However, she recently made a major comeback with a role on the new Netflix series, Sweet Magnolias. Continue reading for 10 things you didn't know about Jamie Lynn Spears.
1. She's Released Music
In 2013, Jamie Lynn decided that she wanted to follow in her big sister's food steps and begin a career in music. She moved to Nashville for a few years where she studied country music and learned the genre inside and out. In 2014, she released her debut album, The Journey, which peaked at number 24 on the country music charts.
2. She Never Intended To Glorify Teenage Pregnancy
When Jamie Lynn initially announced her pregnancy, lots of people accused her of wanting to glorify teen pregnancy. However, she says that was never her intention. She told Glamour, "I wasn't trying to glamorize teen pregnancy. I hated when [the tabloids] said that. Everybody is dealt a hand of cards. It was my choice to play them the way I played them. But the hateful comments hurt."
3. Her Oldest Daughter Nearly Drowned
In 2017, Jamie Lynn lived through every mother's worst nightmare. Her oldest daughter, Maddie, nearly died in an ATV accident that resulted in the vehicle being driven into the water. When first responders arrived on the scene, Maddie was unresponsive and she was taken to the ICU. Spears says that her daughter remained unresponsive until being prayed over by a priest. She refers to her daughter's recovery as the "biggest blessing you can be given".
4. She's Happily Married
If you were a fan of Jamie Lynn back in the day, you may remember her first boyfriend, Casey Aldridge. Although the couple became engaged in 2008, they broke off their engagement the following year. Jamie and Casey split for good in 2010. In 2014, she married Jamie Watson and the two have one child together, a daughter named Ivey Joan.
5. She Feels A Connection To Her Character On Sweet Magnolias
Jamie's character on Sweet Magnolias is a young woman named Noreen who is at the center of the biggest scandal in town after she becoming pregnant by a local doctor who was cheating on his wife with her. Although Jamie hasn't been in this particular situation in real life, she says she can relate to Noreen in other ways. She said, "I totally connect to the fact of, you know, being judged for my choices."
6. She May Be Open To A Zoey 101 Reboot
If your inner child has always hoped that Zoey 101 would somehow end up back on the air, you're in luck. Several sources have reported that Jamie would be open to doing a reboot of the show that focuses on Zoey's life a mother. There's no official word on whether or not this will actually happen, but there are lots of people who would appreciate it.
7. She's Learned A Lot From Her Sister
At the height of her career, Britney Spears was one of the biggest pop stars in the entire world. Jamie Lynn has a close relationship with her sister and has learned a lot from her over the years. However, she said the most important thing she's learned from her sister is this: "Honestly, the most important thing I've learned from Britney is that you've got to prioritize your family and the people who really know you. You've got to keep those people around. Those are the people who are going to bring you back to what's important."
8. Her Show Didn't End Because Of Her Pregnancy
When Zoey 101 was canceled shortly after Jamie Lynn's pregnancy announcement, most people just assumed that the show ended because of the pregnancy. However, Jamie Lynn says that her pregnancy wasn't the reason the show ended. Instead, she says it was as simple as her contract with the network coming to an end.
9. She Was Nervous About Getting Back Into Acting
After over a decade away from the camera, Jamie Lynn admits that she was a little nervous to start acting again. She says, "To be honest, I was very, very nervous. But I was so excited to be working again, and that outweighed the fear completely." Not only is it clear that Jamie Lynn is happy to be back in the acting world, but it's clear that viewers are equally as happy to have her back.
10. "Lucky" Is One Of Her Favorite Britney Songs
Jamie Lynn isn't just Britney Spears sister, she's also a Britney Spears fan. She says that out of all of her sister's songs, "Lucky" has always been one of her favorites. Jamie Lynn is also a fan of the video and has fond memories of seeing Britney perform the song live.
Tell us what's wrong with this post? How could we improve it? :)
Let us improve this post!