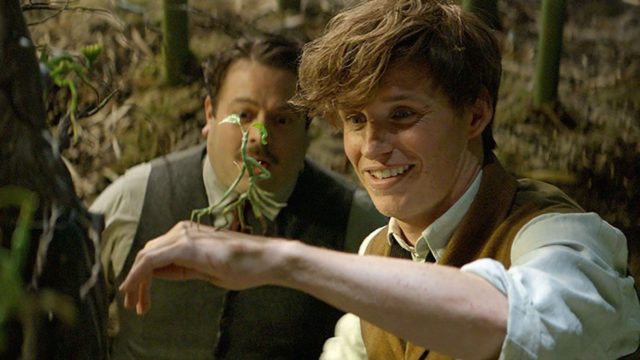 So far the biggest news released on Fantastic Beasts 2 has been the casting of Jude Law as Dumbledore. Reactions to the casting have been mixed at best. I personally think he's going to nail the role and am looking forward to seeing him tackle it. But other than Jude Law, we haven't heard too much on the Fantastic Beasts sequel, until now. As J.K. Rowling always is on Twitter, she was generous enough to answer some fan queries pertaining to the movie. She started off with little more than an update on her writing progress but it soon escalated. Check out the tweets below:
Today I've rewritten until my brain feels like a used teabag & I daren't reread in case I can't sleep for hating it. #JobSatisfaction

— J.K. Rowling (@jk_rowling) April 26, 2017
https://twitter.com/jk_rowling/status/857287251067359232
And now we move onto spoilers
could you please please please tell me which animal is newt's patronus? Or is that a spoiler of the next movies?

— leta lestranha (@LerdaLestrange) April 26, 2017
Here's Rowling's cryptic response
Big spoiler. https://t.co/kmwXNaOEtT

— J.K. Rowling (@jk_rowling) April 26, 2017
According to Mashable this is a pretty big deal
But just the fact that it is a spoiler (and a big one, at that) tells us that Newt's patronus is obviously going to feature heavily in the second film. And what do we know about patronus'? Well, as was the case with Snape, they can be influenced by a person that the wizard or witch has been in love with. Combine that with the fact J.K. Rowling has already said we'll find out more about Leta Lestrange – Newt's childhood love – in the next film, and it seems likely that Newt's patronus will have something to do with her.