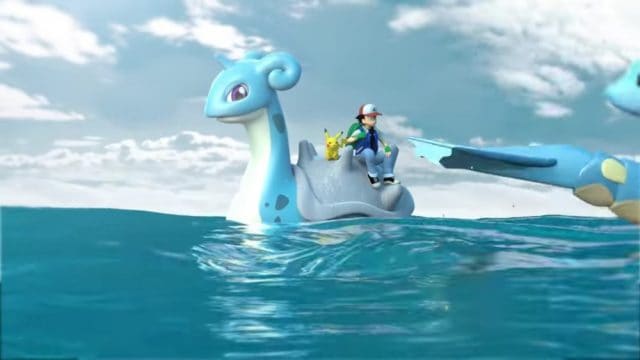 For fans of Pokemon anime this video might be a little jarring. For no other reason than the fact that when you get used to something it becomes comfortable to you. Frankly seeing Pokemon Anime in 3D is a little bit weird. Despite the fact that this is kind of awesome it just feels a little foreign to see it out of it's normal style. Most fans remember the original opening to Pokemon anime.
It's a fast and furious montage of Ash Ketchum interacting with various Pokemon as Jason Paige croons about the importance of friendship and catching them all. According to Comic Book
The video was created by QuickDrawCreate, a YouTube channel that shows viewers how to animate characters from various Dreamworks, Disney, and Pokemon movies, games, and shows. The video captures every moment of the montage, from Mew and Mewtwo floating in outer space, to Ash running alongside an Arcanine, to Professor Oak and Ash's mom giving nods of encouragement.
There's no question that the humans in the video look a little strange (similar to when you see Homer Simpson in 3D, it's just not normal), but the Pokemon in 3D are kind of awesome. QuickDrawCreate has made other Pokemon videos before so you might want to check out their channel.
Check out Pokemon Anime in 3D below