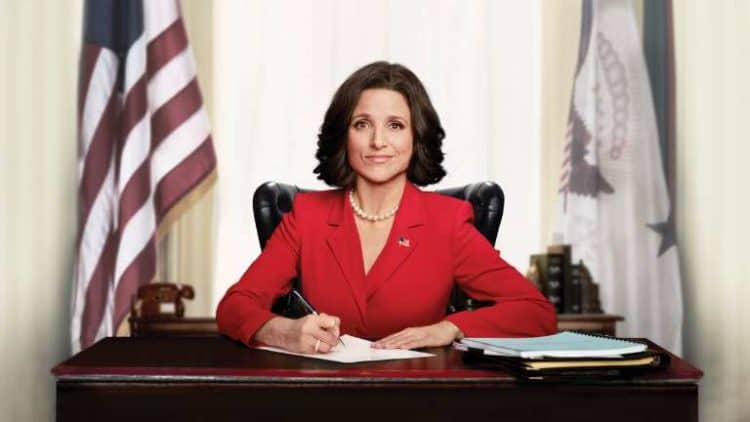 Any show is easy enough to watch when you know how to access certain sites and take advantage of the free trial that most streaming sites will give you. While Veep is undoubtedly one of the more popular shows that people love to binge-watch one thing to take into consideration is that streaming networks tend to offer a standard 7-day trial. That means you have one week to watch as much of the show as you want and should probably schedule the kind of time you'll need ahead of time. Binge-watching is nothing new and a lot of people want to avoid the cost of paying for a service that they'll never use once they've seen what they want, but if you don't manage to watch every episode in the free trial period the good news is that most services are relatively cheap.
Amazon is a good way to go but it's also one of the more expensive methods once the free trial period is up since it usually runs around $14.99, which is less than it would typically cost to buy a season of any show and is definitely the better bargain, provided that you're going to watch more than Veep. Some services you might not want to consider unless you're planning on watching a few more series that might pop up and will catch your attention. Since Veep seems to be on their way out, confirmed it sounds like, this would be a good time to play catch-up and binge on previous episodes. So long as you can do it in 7 days you've got no problem. Otherwise it is going to end up costing you and by that point you might want to try and find another show or movie to make it worth your while for the service. Or just don't worry about whatever you missed, though that option isn't exactly favored among TV fans.
Netflix and Hulu tend to offer the same service but their monthly costs are a lot lower. But while they're both reliable it's become known that not every show is going to pop up on all streaming networks, especially since Netflix is thriving on its originals and Hulu is, well, it's Hulu. It does its own thing and makes do and does pretty well actually. Apart from the streaming networks though the only other way to watch Veep for free is sidle on on over to a friend's house for your viewing pleasure and hope that you're not intruding on their time since the only other way to watch it is to pay. A lot of people are wanting shows and movies for free but don't seem to understand why it's so important to pay a price to view their favorites, but the answer is pretty simple. That money that gets collected isn't just getting stuffed in pockets, it's stimulating the industry so that they can keep churning out one great show, one awesome movie after another. Sure there are arguments about how people making the shows are just lining their pockets and the money is getting borrowed here and there to make these blockbusters, but putting that aside for now, allowing anyone to watch for free for 7 days is an incentive that allows them to see just what a network has to offer before they decide that they'd like to be able to access their favorite shows for a relatively low price.
Nothing is ever completely free to be honest, but this gesture of allowing people to partake of what they have to offer is the streaming networks' idea of extending a thank you and a hearty 'come on in' to a lot of people that might not otherwise be inclined to pay for their services. A lot of people take the 7 days and then never think about the services again but a lot more tend to try the seven days and then fall completely into the service, finding that there are more shows and movies they want to watch and that they don't want to get rid of the service even if they increase the price after a while. Netflix and Hulu and Amazon have all been in the game long enough to know how to snare people and get them hooked and the free trial is something that works on just about anyone if they're willing to watch and be entertained. With Veep it seems that a lot of folks would gladly sign up without even having to be asked if they want the free trial. But if you want the show for free then the best way is to make use of the free trial. The best part is if you can't finish all the episodes in the first free trial you can always try on another network that hosts the show, thereby getting two weeks free. Oh come on, don't tell me you didn't think about it.
Tell us what's wrong with this post? How could we improve it? :)
Let us improve this post!