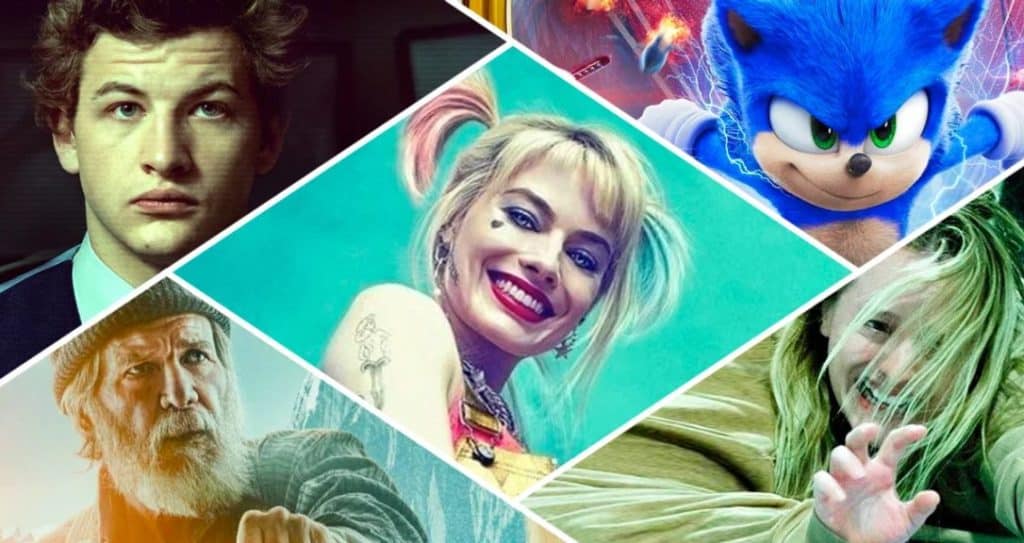 Traditionally, the early months of any given year are seen as a dumping ground for half-bake and dead-on-arrival film projects that studios have no better idea of what to with. And it's not exactly hard to see why that is. Blockbusters come out over the summer. Prestige projects come out late in the year and expand wide shortly thereafter. Middle-brow movies that don't quite fit into either category come out in the Fall, with the year's "good" horror movies coming out as close to Halloween as they possibly can.
Yet over the last ten years or so, we've seen a change in this "common sense" attitude toward movie release dates as cash-strapped studios finally come to terms with the idea that it doesn't matter when you movie makes its money, just so long as it does at some point. Blockbusters have started coming out earlier and earlier in the Spring. Furious 7 (2015), The Jungle Book (2016) and Avengers: Endgame (2019) came out in April; The Hunger Games (2012), Batman v. Superman: Dawn of Justice (2016) and Logan (2017) came out in March; Deadpool (2016), Get Out (2017), Black Panther (2018) and Us (2019) came out in February. Not content to wait for the Summer or Fall, 2020 has been good enough to continue this trend of strong critical and popular releases in the wee months of the year. And I have to say, it feels like one of the strongest overall crops of early-year movies yet, ensuring that a solid, must-see movie was hitting theaters each and every week in January and February. Movies such as…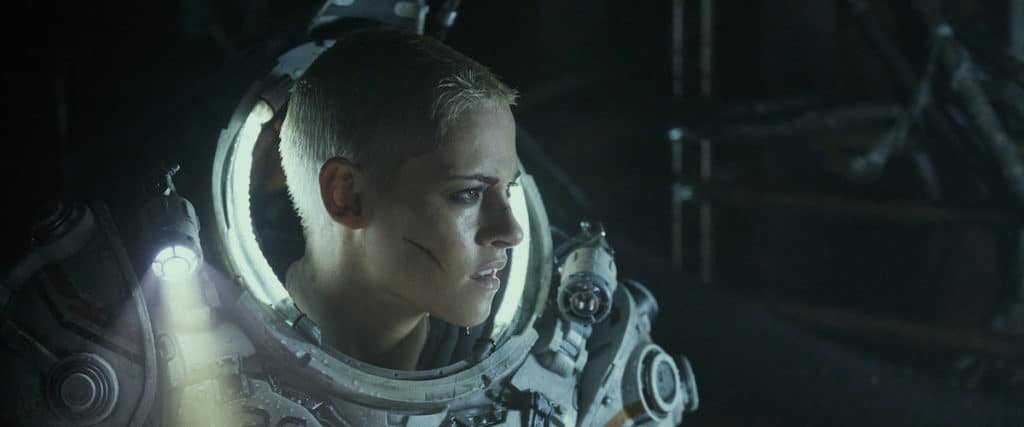 Underwater — One of the first movies of the year will doubtless prove to be one of its most puzzling releases, as this movie could have cleaned up in a late August / early September release window: just after the herd of Summer blockbusters start to thin out and right before the more explicitly horrific movies start crowding up the Fall (right around the sweet-spot that The Meg was slotted into in 2018). This is a star-driven "genre film" that's more than a little scary and yet filled to the brim with kinetic, forward-moving action — a perfect, winning mix for that transitional time of the year. Then again, I suppose that Disney can afford to dump this vestigial holdover from their Fox acquisition absentmindedly in January and pick up whatever pennies it manages to rake in. Keep an eye out for this one on home video, as a lot of you are going to be kicking yourself for passing up such a tightly-wound, Aliens-adjacent action-sci-fi-horror programmer in a few weeks' time.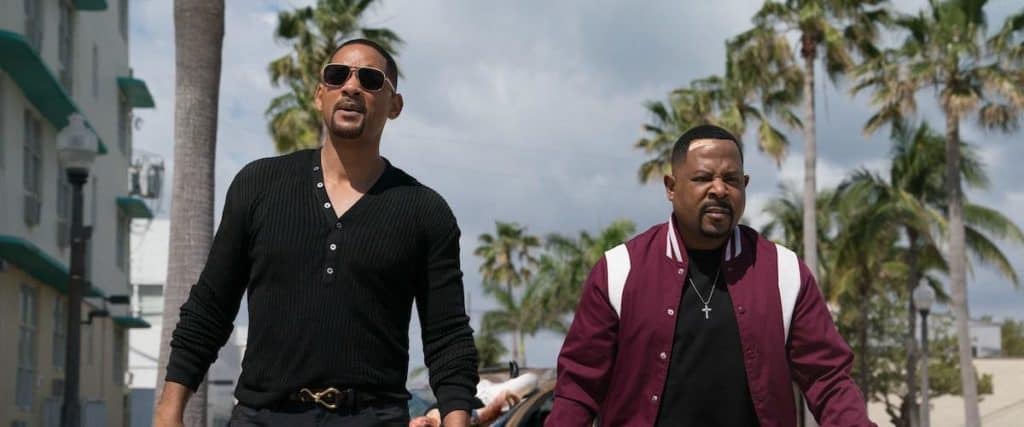 Bad Boys for Life — There's been a lot of interesting chatter about Michael Bay over the past couple years (especially on YouTube): about what a technical genius he is (at least in short, isolated bursts) and how impossible his style seems to be to replicate (despite how often people actively have tried to). What's fascinating about Bad Boys for Life, though, is how near-perfectly directors Adil El Arbi and Bilall Fallah do manage to fill into the expected Michael Bay style. The resulting film — a little slower, a little more coherent, a little more polished than Bay's chaotic "kid blows up his train set" energy — maintains stylistic continuity with its action-packed forebears while also allowing itself to slow down a step or two in order to give some genuine emotional depth and heft to characters who had, until now, simply been the crude instruments varyingly used to set off and run away from bigger and bigger explosions. I can't say that it's as out-of-nowhere revelatory as the first Bad Boys, nor as kaleidoscopically chaotic as Bad Boys II, but it is the one that I most connected to on a narrative and character level, making it something akin to Columbia's answer to Universal's Fast and the Furious franchise.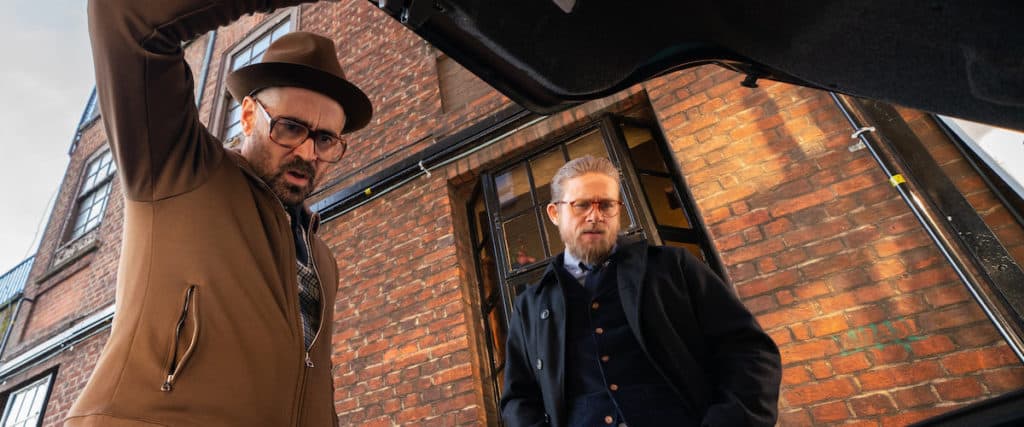 The Gentlemen — I'll never understand why Disney decided that Guy Ritchie — the back alley British director between such foulmouthed and ultraviolent masterpieces as Lock, Stock and Two Smoking Barrels (1998) and Snatch (2000) — was the perfect director to helm their four-quadrant Aladdin remake last year, but while watching that sub-Bollywood musical, all I could think of was how much I'd rather be watching a hard-edged, stylish, British-set gangster piece more akin to what Ritchie was best known for. I wanted to see the man finally unchained after two decades of being increasingly tied to family-friendly pictures so outside of his wheelhouse. Thankfully, he immediately turned around and made The Gentlemen, a hard-edged, stylish, British-set gangster piece more akin to what Ritchie was best known for early this year. This is a slick piece of work all around: slickly-written, slickly-acted, slickly directed, with a wry and knowing sense of humor about the kinds of movies that Ritchie's been forced into in recent years. Dare I say it, it's his best film to date, and deserved far more attention than it got upon its release.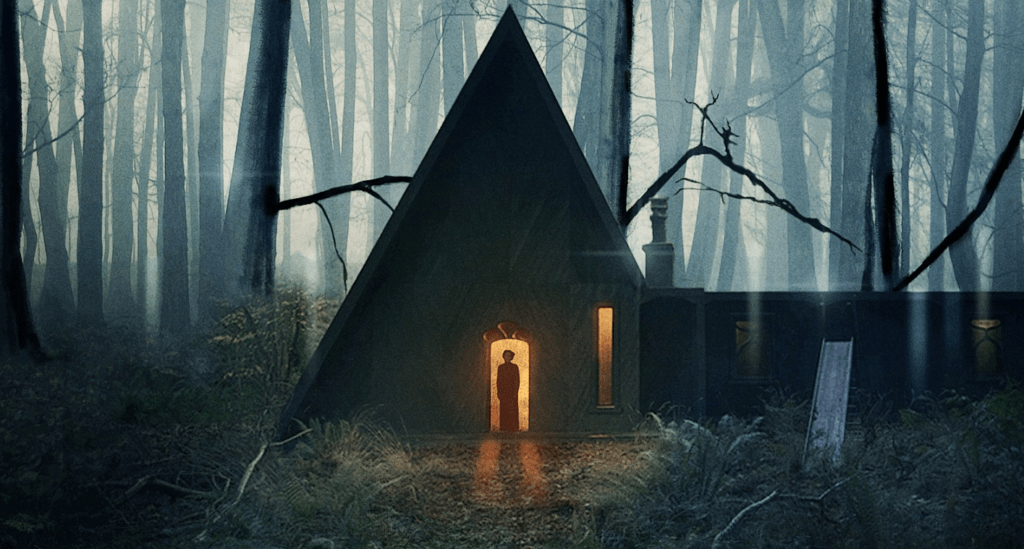 Gretel & Hansel — Fairy Tales have always been a deep and especially rich well for films to draw from, either in more literal (Disney's The Little Mermaid, Beauty and the Beast and Aladdin) or more abstract (Dario Argento's Suspiria, Francois Ozon's Criminal Lovers and Guillermo del Toro's Pan's Labyrinth ) terms. While I can hardly say that Gretel & Hansel — a dark, violent and twisting callback to the tradition's more horrific roots — is successful at everything it sets out to do or be, what you get is nonetheless a fascinating artifact that feels like an act of willful subversion by somehow getting a wide release in this day and age of moviegoing. Less a straight horror film, Gretel & Hansel is something more like a cross between the period-specific idiosyncrasies of Robert Eggers' The Witch (2016) and the hyper-stylized moodiness of Panos Cosmatos' Mandy (2018). It is a darkly compelling film, and much more a mood piece or tone poem than what most people were doubtless expecting based on how it was sold to them.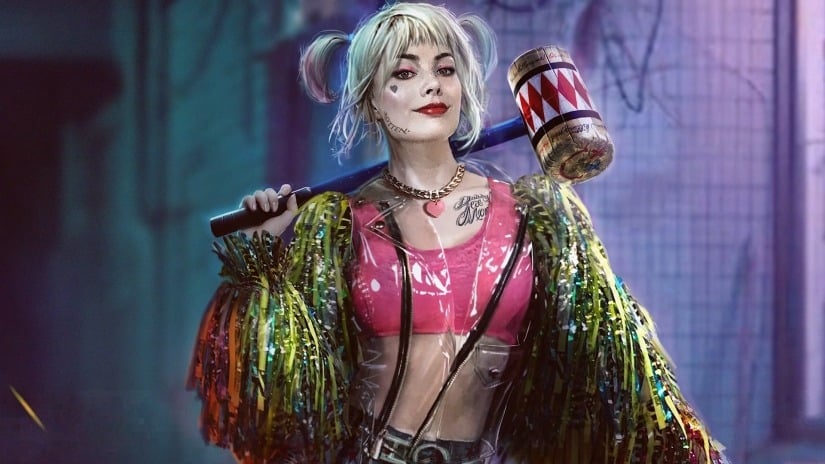 Birds of Prey (and the Fantabulous Emancipation of One Harley Quinn) — Ostensibly this year's Valentine's Day blockbuster, I had some pretty mixed feelings about this one going in. On the one hand, Suicide Squad (2016), the movie which this one immediately jumps off from, was easily the worst of the Phase 1 DCEU movies: a dumpsterfire of an anti-hero team-up that clearly had no idea what the property was generally about nor what stakes were appropriate for its leads to face down. Then again, what actually worked about that first movie pretty much came down to Margot Robbie's pitch-perfect casting and incredible talents as an actress. And this movie was sold as the ground-up passion project of Margot Robbie, who, as both star and producer, hand-picked both the film's director (Cathy Yan) and writer (Christina Hodson). And everything about the film — from its Deadpool-esque meta-humor to its Guardians of the Galaxy-inspired, neon-lit to every last fun, funny, tragic and nuanced detail drawn on from her character's movie, TV and comic appearances — speaks to her impeccable instincts as a creative, capable and compelling filmmaker. Easily the best film of the year thus-far, and one that will likely stick around on my best-of list for the rest of 2020, Birds of Prey is an exciting window into a year in which every major superhero movie will be headlined by and centered around women.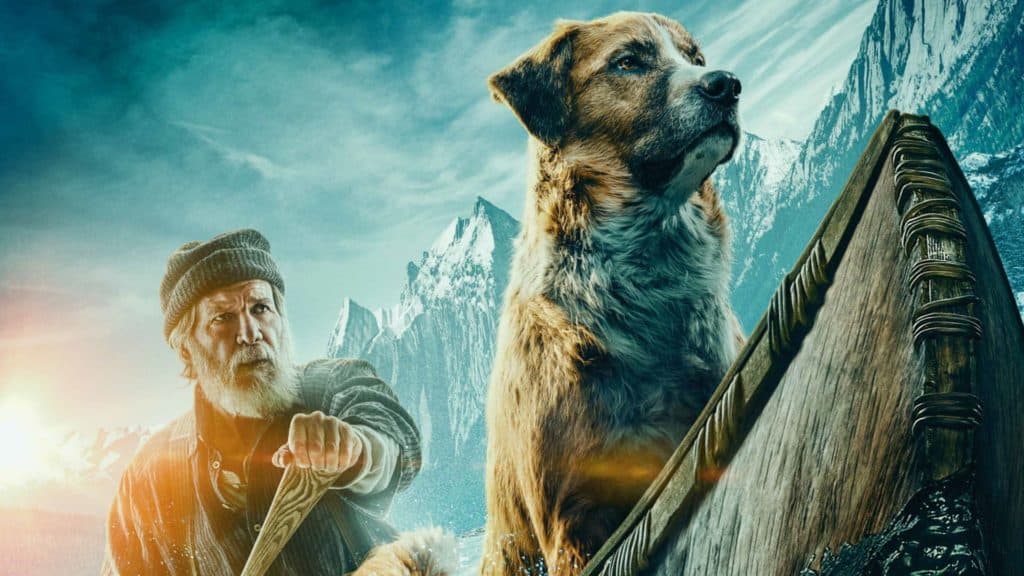 The Call of the Wild — Look, Guys, I'm as surprised as you are with this one. What looked to be a dopey, kid-friendly adaptation of a wellpast-its-prime Jack London novel is… well… it's all of that, but inexplicably executed on such a high level that it's more than worth checking out by even the most jaded among you. Drawing on the same kind of painterly expressionism that Disney did when making Bambi (1942) and One Hundred and One Dalmatians (1961), The Call of the Wild is a shockingly gorgeous and emotionally resonant film, and certainly one that succeeded far more at what it set out to do than the hyper-realistic, unexpressive and downright dull Lion King (2019) did last year. The script is smart enough to center the dog's genuinely gripping experiences, bring Harrison Ford into the proceedings neatly at the halfway mark and jettison everything problematic or too rigidly introspective from the 100+ year-old novel. The result is easily the best live-action animal movie since Homeward Bound: The Incredible Journey (1993), a great entry-point for budding cinephiles coming off of the latest Disney princess movies and a thoroughly enjoyable adventure flick for the adults in the room.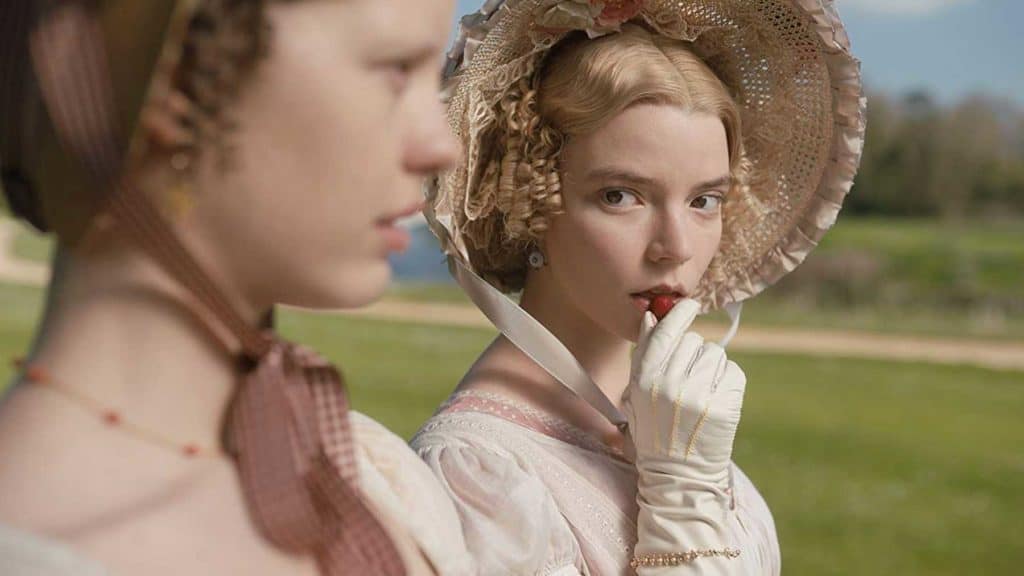 Emma — Jane Austen has forever been one of the English language's best and most compelling literary voices, but so much of the oxygen in the room has been taken in by her admitted masterpiece Pride & Prejudice that the average reader (or moviegoer, for that matter) has had little reason to pick up any one of her other incredible works of fiction. About once every decade or so, however, filmmakers remember that Emma exists and convinces purse-clutching studio executives that there's money yet to be made off of the Jane Austen brand. Like last year's masterful Little Women (2019), the twist here is that this woman-fronted movie is finally coming to us from a female director (Autumn de Wilde in her directorial debut), a female writer (screenwriter Eleanor Catton) and dynamite cast that includes under-the-radar leading-ady Anya Taylor-Joy and British costume drama mainstay Bill Nighy. And I have to say, it's high time that these feminine mainstays of the literary and cinematic world get treated to a more feminine touch than their typical… ahem… manhandling
The Invisible Man — The studio executives over at Universal have been trying to tap into their time-tested classic Monster franchises for so long, and with so many false starts, one could almost start to feel sorry for them. But then you remember how unutterably bad The Mummy (2017) was — a movie in which Tom Cruise "heroically" rapes the title character to death (seriously!) — and that this movie was originally supposed to star Johnny Depp as the titular monster (also seriously!) and I'm able to come to terms with their failures thus far. After some serious retooling — and after bringing on the resplendent talents of Her Smell (2019) actress Elisabeth Moss and Upgrade (2018) director Leigh Whannell — the film being released to theaters is a harrowing tribute to domestic abuse survivors and a damning condemnation of the ways in which our society gaslights abuse victims. The opening, nearly-silent sequence of Moss' Cecelia Kass creeps through the darkened halls of her secluded home (with her abusive husband still asleep in their bed), disarming the home's extensive security system, gathering up her belongings and eventually navigating the surrounding woods toward freedom, will doubtless prove to be one of the most gripping cinematic sequences of the year. And although, for the most part, what you see in the trailers is pretty much what you get in the movie, the narrative is filled with enough twists and turns (and action-horror set-pieces) to keep even the most disinterest audiences amply engaged throughout the proceedings.