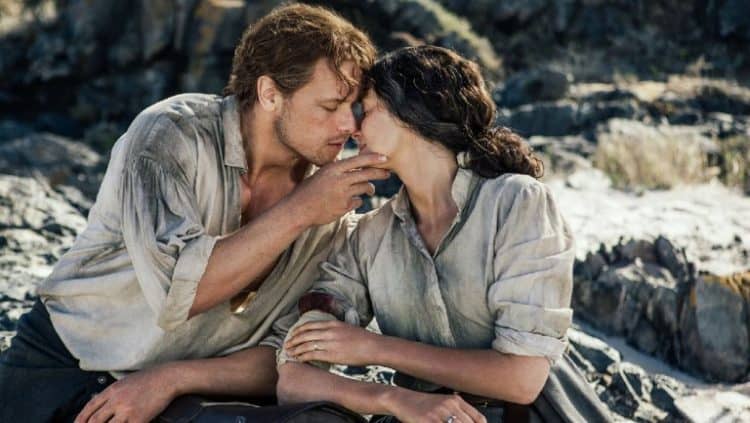 Fans of the famed Outlander series won't have to wait forever or be satisfied with the clips they might have seen in the Starz-based show Men in Kilts since a season 7 of Outlander will be making its way to the site at some point. There are plenty of people that will be overjoyed to hear this, and judging by the information that's been gathered a great many women will be able to see their favorite characters in this well-respected series once again. Right now there's not a lot that's known about the upcoming season unless one has read the books and can guess what will happen. If it sticks to the books then a lot of fans might be pleased, but as anyone that's ever watched a show or movie that's been based on a novel knows, this is kind of rare. It could happen that things will run parallel to the ideas that the books introduce, but like always it will be up to the director and writers when it comes to what will be included. Not much is being revealed other than that there will be a seventh season, but one can expect that any details will be forthcoming eventually since fans have already been longing for the opportunity to see one of their favorite shows once again.
It's likely that this 12-episode season will be the last of the series since it sounds as though it's going to be covering at least two books from the series, which could mean that it's gearing up to be a very involved and epic finale that will leave fans satisfied, even though some might want more when it's all said and done. Trying to satisfy fans is a tough proposition since it involves leaving them so sated that they couldn't possibly continue with the story since they've already been given such an epic. The sad thing about this that once a story ends a great number of people feel it like a personal loss since they can't imagine what it will be like to become invested in another story, which leaves some of them to actually swear off trying to get into anything else at that point. It's a bit silly to be certain since the Outlander series has been quite successful and it does feel as though people have been happy enough with it that they're willing to continue forward. But when it's all said and done one can only imagine that there will be a few people that might feel that it can continue or might need a spinoff.
The downside of a spinoff is kind of obvious, as it could be a great idea on paper but absolutely horrible in practice since the spinoff might move so far from the source material without any support that it might benefit from. While the purpose of a spinoff is to exist on its own even though it came from the inciting show or movie that spawned it, they only tend to work when there's enough of a story to really bolster the effort and therefore allow it to make sense. If Outlander has any spinoff ideas then it's still necessary to flesh those ideas out and give them the proper support they would need to really push forward in an attempt to distinguish themselves from the original show. Until that happens, it feels that Outlander will eventually end and that will be it. One can only imagine that there might be people thinking up ways to keep the idea alive and make it work from various angles, but the success rate for such a thing hasn't been all that good over the years, as some spinoffs have had to become their own entity entirely in order to have any chance of success, while others have lasted a season or two and then flopped horribly. The needed ingredients for a revival, continuation, a reboot, or a spinoff are essentially the same since they need the initial source to spring from, then the support that's crucial to the success of the show. Anything that comes after that is the easy part, or so it would appear. If that support isn't there, however, then there's not a lot of hope that the show will go anywhere.
Thus far, Outlander has been a popular show, and it would appear that the seventh season is going to be highly anticipated. If it turns out to be the last one then it won't be much of a surprise, but if there are spinoffs attempted it won't be much of a surprise either. The hope is that the show will end on a high note and go out with as much grace and style as it's showed over the course of the last several seasons, as it would be better to remember the show fondly than to wonder why it went downhill.
Tell us what's wrong with this post? How could we improve it? :)
Let us improve this post!