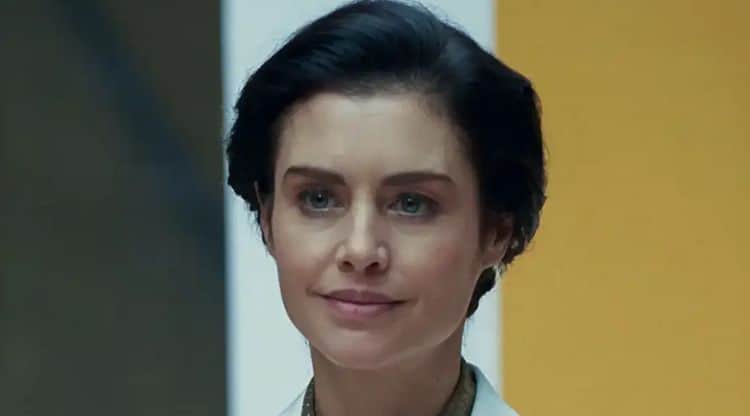 If there's everything every actor hopes to have throughout their career, it's consistency. In an industry where your next job is never promised, finding work to rely on can feel almost impossible. Hannah Ware, however, has been fortunate to find some stability throughout her career. She's also become an international star in the process. Since making her on-screen debut in 2010, all of Hannah's TV roles have been starring or recurring. She is most well-known for being in series such as Betrayal and Boss. In 2021, she's back on our screens with a role in the new Netflix show, The One. Here are 10 things you didn't know about Hannah Ware.
1. She Isn't The Only Person In Her Family Who Works In The Arts
Hannah comes from a family where creativity is fostered and appreciated. Her father, John is a journalist and author who has won several awards for his work. Hannah's sister is well-known musician Jessie Ware who is best known for songs like "Running" and "Wildest Moments".
2. She's A Formally Trained Actress
Performing has been a major part of Hannah's life for many years, and she has put in a lot of hard work to get where she is today. After beginning her acting training in her home country of England, she continued her studies at Lee Strasberg Theatre and Film Institute in New York City.
3. She's Not Really Into Social Media
In 2021, when people find a celebrity they like one of the first things they do is look them up on social media. Unfortunately for Hannah Ware's fans, there isn't much to find. Although she does have an account on Instagram, she doesn't post very often and when she does she usually likes to keep it focused on her work.
4. Greece Is One Of Her Favorite Places To Vacation
When you work as hard as Hannah does, it's nice to be able to take some time off and enjoy the more relaxing side of life. Thanks to her career, she has gotten the chance to visit different places all over the world. When asked about her favorite vacation spot, she told Equinox, "I've been going to the same island in Greece since I was little, it's called Skopelos. My mum now has a little apartment there, and it's wonderful."
5. She Was Briefly Married
Throughout her career, Hannah has proven to be the kind of actress who has no interest in sharing the details of her personal life with the world. One thing that has made it to the public domain, however, is the fact that she was married to a man named Jesse Jenkins in 2009. The marriage lasted for just a few months and was annulled.
6. She Hates Karaoke
Karaoke is the kind of activity that lots of people like to do on a night out with friends – especially when drinks are involved. But Hannah Ware isn't one of those people. During an interview with Bustle, she said that she "Would rather drink bleach than sing live."
7. She Started Her Career As A Model
These days Hannah is most widely known for her acting, but there was once a time when that wasn't the case. Her introduction to life in front of the camera actually came with a career in modeling. We weren't able to find out exactly which brands/publications she worked with during her model career.
8. Bruce Willis Helped Her Get Her Big Break In Acting
Hannah's first on-screen appearance came in the 2010 movie Black Out. She credits the film's star, Bruce Willis, with helping her get cast in the role. When describing her audition process, Hannah told the Daily Mail, "So I wore a black lacy one that I hoped might remind Bruce Willis of Demi Moore in Indecent Proposal [laughs]. There were girls lining up. Bruce arrived, got out of the car, looked at me and went: 'I want her.' In the film, Bruce puts a gun to my head and takes me hostage. It was great working with him. He was sweet and adorable."
9. She's Does Yoga
Hannah admits that she isn't the most coordinated person in the world, but her flexibility has helped make up for it. She has been practicing yoga for several years. Not only is yoga a great way for her to keep herself in shape, but it also allows her to unwind and decompress after long days of work.
10. She Doesn't Watch Reality TV
Over the last several years, reality TV has become increasingly popular. In fact, there are lots of reality shows that have become way more popular than scripted series. Despite the genre's growth, however, Hannah shared with Bustle that she doesn't watch reality TV.
Tell us what's wrong with this post? How could we improve it? :)
Let us improve this post!