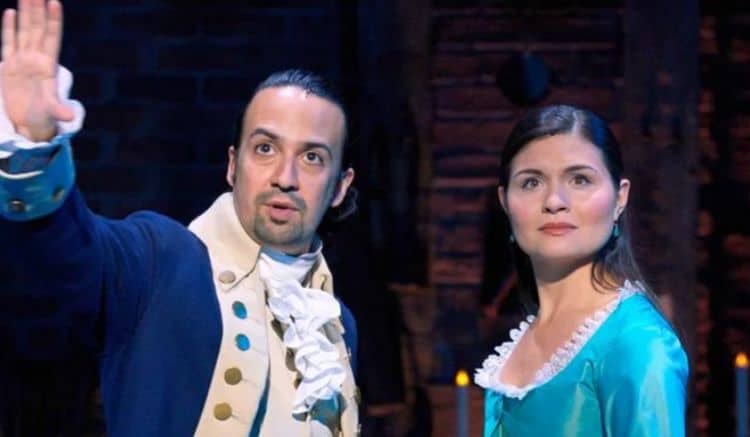 Hamilton has taken the world of entertainment by storm ever since it came out and a lot of people are still enamored of it to this day and are looking forward to seeing it come to Disney+ in a big way. The story that has gripped the nation is one that has been told in the history books throughout the years but has taken on a new life in the theater as Lin-Manuel Miranda has done what many people would call a superb job in bringing to light the life of Alexander Hamilton in a way that many people can find absolutely entertaining, transcending the stodgy old history books in an effort to give people something that they'll remember for some time to come. There's not a lot of worry about how well it will be received when it is released since people have been ranting and raving about it since the play came to the public, and it's very likely that it will lift several peoples' spirits.
Here are a few things that could be taken from the trailer and the idea of the show coming to Disney.
5. Some people are still going to wonder why it's so popular.
There it is. The truth is that some folks still don't fully understand why Hamilton is such a big deal, as they either don't care for the story, don't fully understand it, or simply don't care for it for their own reasons. Some people might actually protest and grow angry at the idea that anyone could possibly dislike or not care about something it is being hailed as a cultural phenomenon, but then one has to remember that with any huge production there will always be naysayers that are bound to their own opinion and won't be moved from it. Like it or not, there has yet to be any huge production like this that didn't have at least a few detractors.
4. It will likely be a big deal for Disney+.
Already fans of Hamilton are chomping at the bit to watch one of their favorite stories once again, and it's likely that Disney will fully embrace the opportunity to push this as much as they can since the idea of people loving it this much is music to their ears. Whether it will be one of the most significant additions once October hits and The Mandalorian returns however has yet to be seen, since Disney has been in the business of snapping up big properties and making something extraordinary out of them. Whether it will be able to continue this kind of success with Hamilton is hard to say, but it's definitely going to be an effort made.
3. It will be keeping to the original form it was released in.
The theater form is something of a quandary since while the play did in fact draw in a lot of people and raised ticket prices to an astronomical level, the whole idea of keeping it in play form and not adapting it to something else is bound to keep some people at bay even while fans continue to embrace it. Thankfully unlike other plays that have been captured on digital this play does feature a lot more movement and action that isn't bound to keep the actors standing at microphones as has been done in the past. Plus, the stage play was artfully and masterfully done in its own way.
2. There will be a great number of new subscribers to Disney+.
Those that haven't already subscribed to Disney+ and happen to love Hamilton might consider signing up, meaning that if there are still many that don't have the service their numbers could rise even further either before or upon the release. If anyone remembers, The Mandalorian drew in a large number of viewers who cancelled the subscription not too long after the first season concluded as this was all they had the service for. If the same thing happens with Hamilton it wouldn't be too much of a surprise, but at this point it does feel as though more people might actually keep their subscription if they sign up.
1. It will do well in North America for certain.
Again, people happen to love this play and are already looking forward to its release. How it will do isn't much of a question when it comes to the viewers, but how long it will last when it comes to the public's interest is hard to say since there are plenty of hardcore Hamilton lovers, but there are also many individuals that will no doubt enjoy watching it again, or for the first time, and will then forget it not long after. Like it or not, entertainment is all about who can last, who has the most staying power, and who gets the fans to pay attention the longest.
It should do well, for a while.