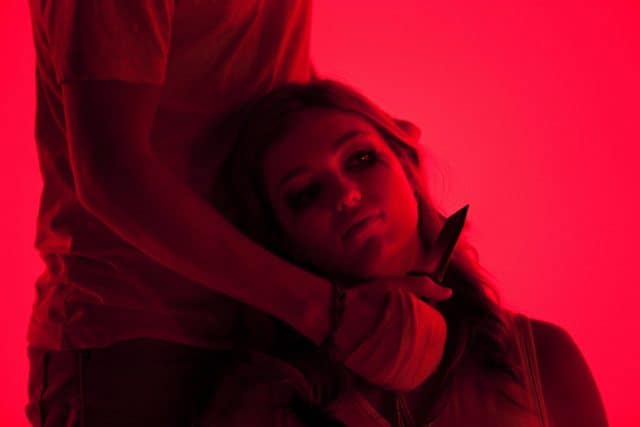 "Bad Match" is a movie that is scheduled for theatrical release in early November. The title itself may not say a lot about the movie, but it actually makes a lot of sense once you know what the movie is really all about. Suffice it to say, you should not base whether or not you plan on seeing this movie on the title alone. If you do, you just might be missing out on something that could truly terrify you. The truth is, "Bad Match" is a movie that can scare you like none other, all because it is something that could feasibly happen in real life. In addition, it is the perfect storyline for the way that people live their lives in the electronic age.
You might think of this movie as a horror or thriller movie that centers around the topic of online dating. That would merely be scratching the surface, but if you really want to get an idea of what the movie is about, this will provide you with some insight. It is written and directed by David Chirchirillo and stars Jack Cutmore-Scott as Harris and Lili Simmons as Riley.
Cutmore-Scott's character, Harris, is a person that likes to utilize online dating for one night stands. He enjoys picking the women that he wants to go out on a date with but he wants to make sure that he never goes out with them more than one time. He is firmly in the party of the non-committed and he doesn't want anything to change that. He enjoys his life the way it is and he doesn't see the need to complicate things. After all, he is merely looking for a good time and he expects to be with other people who feel the same way. However, if he breaks a few hearts along the way, he doesn't really see that as his problem.
Along Comes Simmons' character, Riley. Riley doesn't exactly take kindly to being ditched after just a single date and has other plans for Harris. This is where the real fun begins. It would spoil all the fun to tell you any more, but you get the idea of where the film is going. Riley isn't about to stand for being ditched after just one date and plans on changing Harris' mind, regardless of what that might actually entail.
As previously mentioned, this movie is perfect for the way that everyone lives their lives in today's electronic world. As a result, it is bound to be a movie that a lot of people want to see. It makes it seem even more creepy that this is something that could conceivably happen in real life. If you like to be creeped out but you like scenarios that are at least somewhat realistic, this is definitely the movie for you. Before you know it, you might be thinking twice about your own online dating endeavors, especially if you have a tendency to go out with all of your online matches only once.