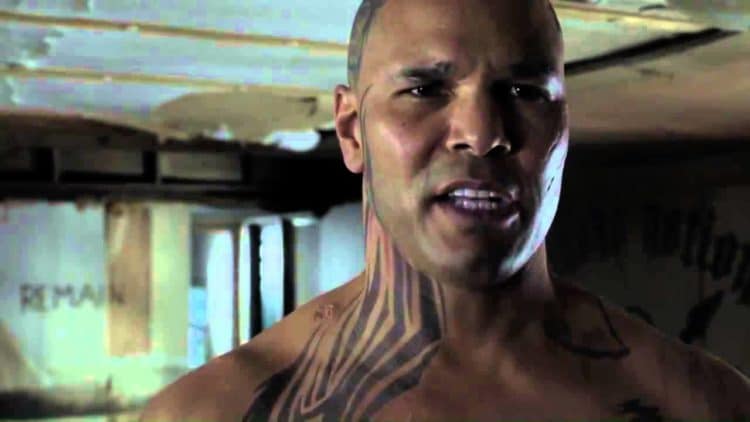 Known for his role in Chayton Littlestone in "Banshee" on Cinemax, Geno Segers also has many other irons in the fire besides. He is also a voice artist, and the man has a very rich background in the entertainment industry and sports. The door to entertainment opened to him when a personal friend suggested he get involved in doing voice work due to his deep bass-toned voice. He began by participating in auditions in New Zealand for voice advertising on the radio, which was just enough to gain him an agent in the business. Before long, Segers landed the role of Mufasa in the Australian production of Disney's "The Lion King." With that being said, Segers has laid a foundation for a successful career in entertainment, not to mention other things, and has fans all over the place. But for those of you who aren't really aware of him, more information may be needed to see if this multi-talented man will hold any interest for you. In an effort to help, we have compiled a list of ten things you likely do not know about Geno Segers, his life, and his career. So check out this bass-voiced entertainer and the facts that help make up who he is as a person.
1. He Is An Athlete
Not only is he a fan of sports, but at 6'4" tall, he participated in them by first playing football while attending Western Carolina University, then moved on to playing rugby for the American National Rugby League. Geno also plays rugby for the Richmond Rovers Rugby League's team in New Zealand. Sounds like we can count on Geno being in pretty good shape!
2. Doing Disney
Geno not only did the Australian version of Disney's 'The Lion King' on stage, he is also very well-known for portraying Mason Makoola on "Pair of Kings", a Disney XD project. But Disney work isn';t all he does. The actor also had a role on "Teen Wolf" and on "Banshee", as we mentioned earlier. He is still in the process of spreading his creative wings in the business, but thus far it seems that Geno has landed some pretty good gigs.
3. His First Time…
We know he's had parts in a variety of things on-screen, on stage, and on the radio as well. But if we didn't really know about Geno before, we wouldn't know what to keep our eye out for when it comes to checking out shows and movies he has been in. Well, according to Famous Birthdays Geno's very first film was called "Conversation With Breakfast", and it was a 2013 release. Maybe it's worth a look/see the next time you decide to catch a flick. It would be interesting to see his big screen beginnings.
4. He's A Family Man
This is one actor who isn't flying solo; when he isn't working, Geno is at home with his family. He has been with girlfriend Marina Canapino since 2011, and together the pair have a son. Sources say that as a couple the two of them are very happy, and there are no predictions of separation whatsoever.
5. His Racial Background
As far as Geno's ethnicity, he is of Native American and African American descent. Lonnie and Sandra (Eldridge) Segers had son Geno on November 28, 1976. He was born in Winston-Salem, North Carolina, and there he was raised and attended school.
6. Geno Segers' Athletics Were Much of His College Focus
It seems that this particular actor was focused all along. Educationally, Geno attended Western Carolina University for his studies, and it was there that he participated in a variety of athletic programs, including wrestling, football, and track. When added to the fact that he played rugby for a couple of different leagues, we think it's safe to say that he enjoys taking part in the physicality of sports.
7. His Salary & Net Worth
While his salary has yet to be reported to the public to date, it has been disclosed that Geno Segers currently has a net worth of approximately $300K. Knowing that he is actively working and is open to new jobs that will give him more exposure, we can anticipate that he will be seeing a pay increase as the years go by.
8. The Medium of Social Media
Social media is one area that Geno is familiar with and active in. He uses Facebook, Twitter, and Instagram, and has 6.4k, 23.5k, and 32.3k followers on the sights, respectively. It's obvious that he has the attention of the public, and likely for a wide variety of interests, considering the fact that he is so active in so many things.
9.'Geno' is NOT His Real Name
Yes, you read that right. Like many performers, Geno adopted a professional moniker, which often helps a career along a bit better one one chooses to work in the limelight. His real name is Lonnie G. Segers, Jr, and, of course, he was named after his father. While the name Lonnie is fine by us, he goes by Geno for professional intents and purposes. It isn't clear whether friends and family call him Geno or not.
10. Besides 'Conversation With Breakfast', His Other Films Include…
Yes, Geno has acted in a handful of other movies besides the one named above. Movies with his name in the credits include 2013's 'Bone Tomahawk', 'Uncharted Live Action Fan Film' from 2018, another from 2018, 'Game Over, Man', and 'Brawl On Block 99′ from 2017. Okay, so none of these have won an Oscar, but we all have to start somewhere, right?
There he is, summed up as best as we could in ten different facts with figures. Geno Segers is just starting to get the attention he desires professionally, and he not only looks the part, he seems to know how to live it as well. From sports to family, and from performing to motivational speaking, this is one man who knows what he wants and knows how to get things done. Keep your eyes our for Geno Segers, because he's going places!