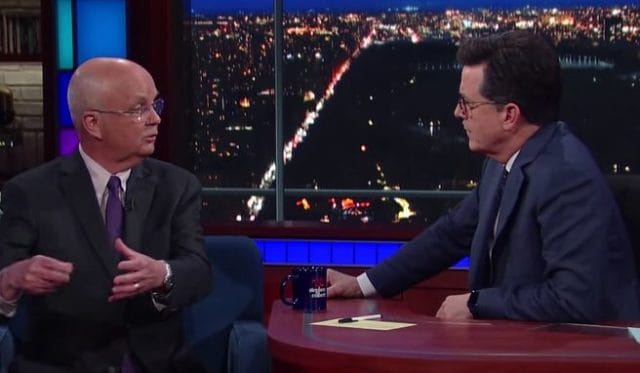 In the midst of all the wiretapping accusations from President Trump towards President Barack Obama, Wikileaks timed their latest leak perfectly. In a very large series of documents Wikileaks shed to light on some of the far reaching hacking abilities of the CIA. The internet was freaking out yesterday because it would appear that the CIA has the ability to not only to hack into our smartphones, but also use the cameras in the devices to spy if they wanted to. There was also speculation that the CIA can actually hack into our TV systems to spy on us as well.
General Michael Hayden stopped by The Late Show last night to put to bed any rumors about CIA spying and enlighten us as to what's really going on. While there's some truth to the CIA's capabilities, there's also a ton of hearsay out there. Hayden also shared his opinions on the wiretapping allegations by the Trump Administration and pretty much ripped them to shreds.
If you're tired of reading what people are speculating about the CIA, Hayden's a pretty good source to clear up the issues. Check out the clip below:
Tell us what's wrong with this post? How could we improve it? :)
Let us improve this post!