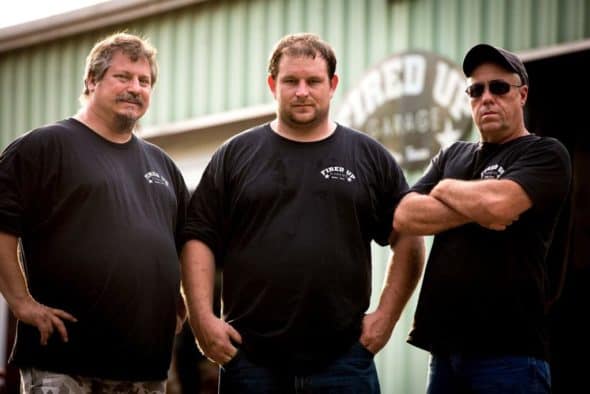 Discovery Channel's group of misfits has one thing in common: their undeniable love for cars. However, for the Misfit Garage gang, love is just not enough. If you've ever seen this show, you either love it or hate it. Fans have been divided since its first ever episode aired on October of 2014. Since then, they've shown us enviable work on cars, but they've also shown things that have made us totally cringe. They may not be the best at what they do, as even fans can declare, and these are 5 things the misfits have gotten wrong about what they should've been experts at: cars.
They're engines, not motors.
On more than one occasion in the 4 seasons it's been around, mechanics at the garage commonly refer to car engines as motors. Whether that's out of just careless speech or they truly don't know the difference is lost on us. We'd like to think that those working on cars would know what an engine is as oppose to what a motor is. We won't get into the details of electricity, hydraulics, and combustion now, but if you don't know yourself, Google is your friend.
Very little should come after paintwork.
It's hard to watch someone work on the suspension and framework after having done a beautiful paint job. It's definitely cringe-worthy as a matter of fact. But that's exactly what happened on the show at one time. One of the mechanics did some welding and fabrication after they worked on the body. It should've been the opposite, but misfits don't follow common sense all too well.
Cars get scratched up easily.
It really doesn't matter how great of a paint job you've done on a car–they get scratched up regardless. But if you were working in a shop and work to sell cars you've rebuilt, you'd think that you'd be more careful as to how you handle a car after it's been worked on. The mechanics at Misfit Garage seem to think that paint jobs can handle carelessness–they can't.
The underside needs details too.
Most people will never look underneath a car, let alone work on it. The crew at Misfit Garage sometimes thinks it's okay to overlook the details, especially if it's on parts that buyers won't get to see at all. On the other hand, some of the crew likes to think that other parts deserve more attention than necessary. Every car part needs corresponding attention, and that's something that the misfits can't seem to understand.
Never disrespect a '57 Chevy.
One of the worst, if not the absolute worst, episode of this show was when one of the crew decided to chop up a '57 Chevy to turn it into a gasser instead of a traditional hot rod. There are sentiments that are automatically associated with certain cars, and the '57 Chevy certainly deserved more respect than it was given. This is besides the fact that the mechanic acted on his own volition, without the consent or approval of the rest of his team. It's a big no-no for the car and an even bigger disappointment for the team. That's an F in all ranks–effort, teamwork, workmanship, and possibly even the show altogether.
Tell us what's wrong with this post? How could we improve it? :)
Let us improve this post!