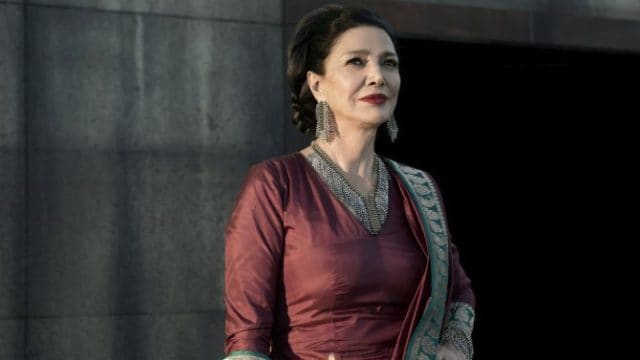 Shohreh Aghdashloo has a very storied and distinguished career. She's been seen prominently in film and in TV and has been around for quite some time. For a woman whose family didn't approve of her going into her chosen career, acting, she has created quite a name for herself and has made a lasting impression that makes it possible to pick her out of a crowd. It depends on where you remember her from but she's had a long list of roles in movies and as a guest star on several shows that have mostly been shorter or in support of the leads. However, she's still been seen as a vital character during her appearances.
Here are a few other things you might not have known about her.
5. Her first two films were banned in her country.
Iran actually banned the films in which she first appeared. It had little to do with Shohreh and more to do with the content. Countries banning films is nothing new since many countries are fairly sensitive of the manner in which they are depicted in films. This can be because the film doesn't take into account what certain cultures will think of the film itself or because the director simply hasn't shown that much respect to the country itself.
4. She's more of a supporting actress.
Shohreh has never really been a leading lady but she's put together an impressive career acting as the supporting actress. This isn't the most prestigious role in film but it is an important one that other actors depend upon and use to balance themselves in accordance to the script and the premise of the film. In other words, she's necessary because she offers a counterpoint to the lead actors.
3. She comes from a Muslim family but has never practiced the religion.
Just because you're born into a religion doesn't necessarily mean that you're going to practice it. Shohreh made it her decision to not practice as a Muslim and instead made her way, eventually, to the USA where she quickly pursued a career as an actress. Since then she still hasn't practiced according to her Muslim roots but hasn't made any apologies for it. Why should she?
2. She has a Bachelor's Degree in International Relations.
She had to leave her home country at one point and as a result grew interested in politics. This would lead her to study international relations and later on earn her degree. It's pretty wise actually of any actor to learn a bit more about the politics between countries, particularly when a lot of them play parts that take them overseas regularly.
1. In Farsi her first name means "famous girl".
It's almost like her name was a prophecy of sorts. Her road to fame wasn't easy by any means but Shohreh made it work for and has amassed a fan base that is modest but still exists. Her presence is typically one of calm and the utmost dignity, which is quite nice compared to much of Hollywood.
Being the supporting actress isn't always easy, but it's an important job.
Save