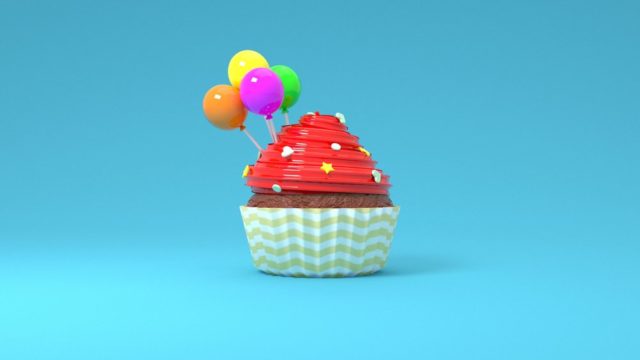 For some reason, everyone loves to watch shows about food, especially when it comes to baking sweet treats. For the sweet tooth in all of us, watching shows about baking allows us to dream about all of the scrumptious goodness that would really hit the spot. The Food Network has always been audiences go to network for all things cooking and baking, and they've have indulged viewers with another delectable baking show, entitled "Reality Cupcakes". We are here to tell you about five things that you may not know about the new hit show on the Food Network, so let's dive right in.
It Is Vaguely Familiar
If you don't realize it right away, you may have been living under a rock for the last few years because this show is crazy similar to other baking shows on other networks. It follows the same plotline regarding a baker who owns a shop and makes amazing culinary masterpieces (in this case, cupcakes) for her clients that reach out to her. We'll let you piece those lines together.
Cupcakes In The Big Apple
The show takes place in New York City, and follows cupcake connoisseur Ashley Foxen as she makes amazing creations from her bakery, Reality Bites Cupcakes, in the heart of the city. The bakery specializes in custom cupcakes of all shapes, sizes, colors, you name it, and can be created for any and all occasions you can possibly think of.
From Rags To Riches
Ashley Foxen, who is the head baker at cupcake company (as we mentioned before) actually began her custom cupcake business out of her tiny apartment in Manhattan in 2012. After a couple years of success, Foxen decided to take her business to the next level in 2014, committing all of her available time and energy to grow the business.
All In The Family
Ashley Foxen owns the bakery and custom cupcake business, working alongside her family all the while. They will be featured throughout the series, helping her to create these amazing cupcake concoctions and bringing ideas to life all the same.
Not Your Ordinary Cupcake
You truly won't believe your eyes when you see the show, as these aren't your typical, run of the mill cupcakes. Ashley Foxen is able to create literally anything you can possibly think of in the form of a delicious and sweet cupcake. In the show, you will see creations that look like bagel sandwiches, sushi, barbeque, nachos, popcorn, and several other different masterpieces that look too tasty and amazing to eat!
Even though there are so many baking shows on television today, you simply can't pass up setting your DVR to "Reality Cupcakes". Whether to watch the culinary masterpieces that are created, or whether you just want to dream that you are getting to taste test, you definitely won't be disappointed! "Reality Cupcakes" is set to have its series premiere on the Food Network on Saturday, January 27th. Make sure to tune in and watch all of the custom cupcakes unfold before your very eyes.