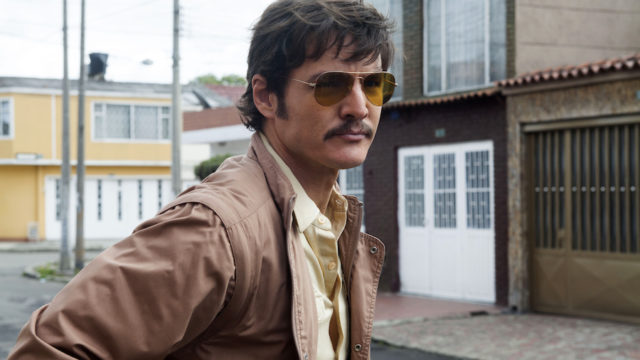 Pedro Pascal is a Chilean-American actor who tends to be remembered for his roles as Oberyn Martell on Game of Thrones and Javier Peña on Narcos. However, it should be noted that he is a prolific actor who has appeared in a wide range of movies, TV shows, and stage productions, including some such as an International City Theater production of Orphans that have brought him a fair amount of acclaim for his work.
Here are five things that you may or may not have known about Pedro Pascal:
Pedro Pascal Is a Professional Name
Pascal's full name is José Pedro Balmaceda Pascal, meaning that Pedro Pascal is a professional name of sorts. For those who are unfamiliar with such naming customs, both Balmaceda and Pascal are family names, with the first having come from his father and the second having come from his mother. With that said, it is not uncommon for such people to use just one of their personal names and one of their family names for the sake of convenience when it comes to more formal matters.
His Parents Were Granted Political Asylum
Not long after he was born, Pascal's parents were granted political asylum in the United States because the two had been involved in the opposition movement to General Augusto Pinochet's regime as supporters of President Salvador Allende. In brief, Allende was the Marxist president of Chile who had been elected in open elections but was overthrown by the Chilean military under General Augusto Pinochet with assistance from the CIA. In the end, Allende committed suicide with an AK-47 rather than be captured, while Pinochet's regime went on to kidnap, torture, and murder thousands of its political opponents.
He Was a Competitive Swimmer
At one point in his life, Pascal was a competitive swimmer. In fact, he competed in the state championships of Texas at the age of 11, which speaks volumes about the seriousness with which he pursued that particular interest. However, as it turned out, Pascal had a greater passion in life, as shown by how he stopped competitive swimming as soon as he started taking drama classes.
Read the Relevant Chapters Before Playing Oberyn Martell
When he was chosen to play Oberyn Martell on Game of Thrones, Pascal decided to read through the chapters of A Storm of Swords in which the character appeared to get a better understanding of who he was as well as what he was seeking to accomplish. As a result, Pascal remains one of the best casting choices for the TV show, which is all the more remarkable because of the high expectations attached to his character, who was as popular with the book fandom as he turned out to be for the TV show fandom.
Played a Bad Boss in Bloodsucking Bastards
It is interesting to note that Pascal played a vampire in Bloodsucking Bastards, which was a movie with both comedic and horror elements. In brief, the movie is centered around a man named Evan, his girlfriend Amanda, and his best friend Tim, who discover that the term "bloodsucking bastards" wasn't just a metaphorical description of their bosses but also a literal one. Unsurprisingly, the discovery did not go down well.
Tell us what's wrong with this post? How could we improve it? :)
Let us improve this post!