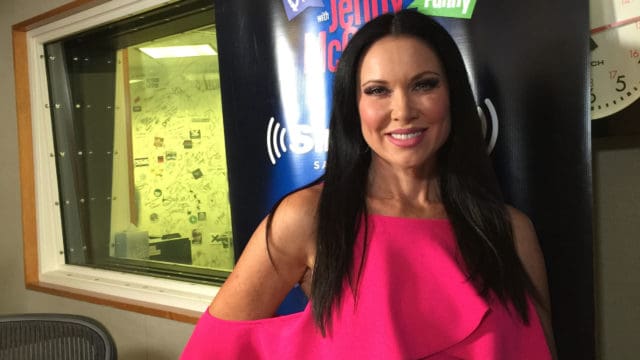 There is no arguing with the fact that The Real Housewives franchise has imprinted itself into the collective psyche of reality television viewers in an immeasurable way. The fact that it seems that every city in America will eventually get a spinoff speaks volumes. However, being from Texas, and having lived in Dallas for nearly six years, I can tell you that The Real Housewives of Dallas is an entirely different animal than any of the other franchise spinoffs to this point. The saying that we do everything bigger in Texas has a substantial amount of validity to it.
You cannot mention The Real Housewives of Dallas without mentioning LeeAnne Locken, but what do you really know about the outspoken reality star. Well, let us help you out with five facts that you didn't know.
1. She is Not a Wealth Socialite as With Most of the Stars
It may shock some of the viewers to learn that LeeAnne is not a wealthy socialite, which is sort of the theme for the Real Housewives franchise. In fact, LeeAnne has admitted that she buys much of her designer wear secondhand. However, just because she is not from an extremely wealthy family does not mean that she does not have influence and it definitely does not mean that she does not belong on the show. The show needs her.
2. Her Temper Goes from 0-10 at Warp Speed
Normally when you say that a woman is "hot" you are talking about her looks, and while LeeAnne is definitely attractive, the term "hot" refers to her temper. If you are not one for confrontation, and you don't like anyone in your face, then it is not a good idea to cross LeeAnne, because she is definitely coming for you when you do. She screams, throws things, and challenges people. She says that she is not mean, she simply does not take crap off of anyone.
3. She is Not Married
Yeah, I know. Real Housewives, sort of implies that the people on the show have husbands, but from past series, we know this is not always true. Not only is LeeAnne not married, from the looks of things it does seem as if she will ever get married – not as long as she is dating the police officer she is currently seeing. This guy has made it painfully clear that he has no plans on marrying LeeAnne – now or ever.
4. She Has a Lot of Enemies
Most people like to believe that they have more friends than they have enemies, but not LeeAnne. She has far more enemies than friends and based on her perception that is the case for most people. The way that she sees it, friends come in small numbers and everyone else has ulterior motives, making them enemies. Keep in mind that LeeAnne does not do herself any favors in this category, her tone and temper turn a lot of people against her.
5. She Has Attempted Suicide
In a social culture that marginalized mental conditions, such as depression, it should come as a surprise that LeeAnne attempted suicide once before. While she does not provide details, she is a microcosm of a much larger issue. Suicidal ideations emerge from the cognition that also drives depression. Fortunately, LeeAnne's attempt to take her life was unsuccessful and hopefully she has sought the help needed to confront her depression.
Save
Tell us what's wrong with this post? How could we improve it? :)
Let us improve this post!