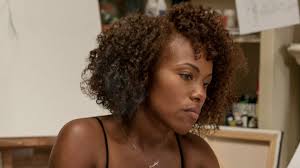 DeWanda Wise is an American actress from Baltimore, a city in which she still lives. She studied acting before launching her career in 2006. In that year, she had roles in two short films, 'Who's Calling' and 'Super Powers'. Since then, she has established a successful career in television and is particularly well-known for her recurring role in season 2 of 'Underground'. It has now been revealed that she will play the main role of Nola Darling in the comedy-drama series 'She's Gotta Have It'. This series was created by Spike Lee and will air on Netflix from November 23, 2017. Here are five things you probably did not know about DeWanda Wise.
1. Her Husband is Alano Miller
In 2009, she married her husband Alano Miller. Her husband is also an actor and he is best-known for his acting roles in the 2013 film 'Wish You Well' and the 2016 movie 'Loving'. He was also in 'Jane the Virgin' from 2014 to 2017 and 'Underground' between 2016 and 2017. Miller also played Gavin Green in the 2017 series 'Halt and Catch Fire'.
2. She Went to the Same High School as Her Dad
During her teens, DeWanda Wise attended Atholton High School in Colombia, Maryland. As this is the area her father is from, it is also the school which he attended as a teen. After leaving this high school, DeWanda Wise attended New York University where she studied for a dual degree in Metropolitan Social and Cultural Analysis and Drama. She graduated from university with honors.
3. She Has Written a Short Film
Although DeWanda Wise is best-known as an actress, she is also credited as a writer of a short film. 'Where You Go' is a 20-minute short film that was directed by Paul Urcioli and was aired on April 28, 2016. It is about Samantha and Conrad Stone, a young couple who are living in New York. On their wedding day, they promised to love each other for better or worse but neither had predicted how soon 'worse' would come. The film spans just one weekend in their lives. It starred Frank De Julio, Lauren Hines, and Frank Harts.
4. She Has Acted on Stage
DeWanda Wise started her career on the stage and has performed in many theatre productions. originated the role of Nina in Dominique Morisseau's 'Sunset Baby'. She received great critical acclaim for this performance with reviewers describing it as riveting, commanding, and brutal. Wise has also played Susan in the west coast premiere of David Mamet's 'Race', the character Mercy in 'Flight', and Abigail in Danai Gurira's debut play 'In the Continuum'
5. She is in 'Shots Fired'
In 2017, DeWanda Wise was in 'Shots Fired'. This was a ten-part drama series on Fox that was aired between March 22 and May 24, 2017. She played the role of Shameeka Campbell who is the father of a seventeen-year-old son who is murdered. It is about a police investigation that ensues when a white man is shot and it is discovered the police are ignoring the murder of a teenager who is African-American.
Tell us what's wrong with this post? How could we improve it? :)
Let us improve this post!