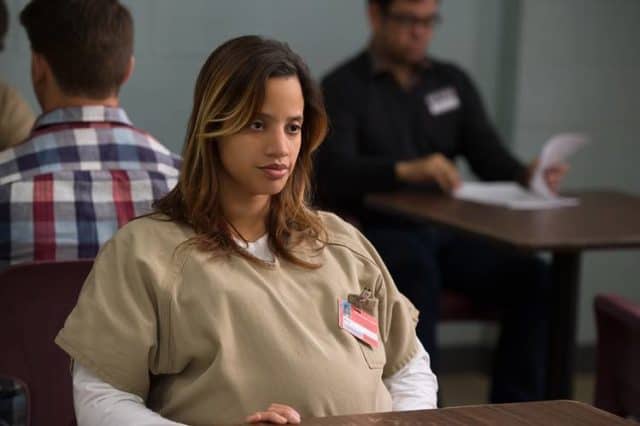 Dascha Polanco is an American actress who is best-known for her role as Daya on Orange Is the New Black but has since appeared in four movies so far. Her success is all the more interesting because she had to overcome her self-esteem in order to pursue her dreams, thus making her something more of an inspirational figure as well.
Here are five things that you may or may not have known about Dascha Polanco:
Born in the Dominican Republic
Polanco was raised in a neighborhood called Sunset Park, which can be found in the borough of Brooklyn in New York City. However, it is interesting to note that she was born in the Dominican Republic, which can be found on the eastern part of Hispaniola in the Greater Antilles. In brief, the country is one of the most popular tourist destinations that can be found in the whole of the Caribbean, thus explaining its transition from an economy that focused on resource extraction to an economy that focuses on services.
She Went to an Audition in Scrubs
At one point, Polanco went to an audition while wearing scrubs. This was because she was planning to become a nurse after graduating from Hunter's College with a bachelor's degree, which was why she was attending nursing school while also working in healthcare administration. However, she managed to overcome her concerns about her weight that had prevented her from auditioning, which is why she is now where she is.
Daya Was Her First Full-Time Role
Orange Is the New Black was not the first time that Polanco had appeared in media projects. For example, she appeared in a TV show called Unforgettable in 2011 as well as another TV show called NYC 22 in 2012. However, Dayanara "Daya" Diaz on Orange Is the New Black is notable in that it was her first full-time role, meaning that it should be considered her break-through role as well.
Her Daughter Played the Same Character as Her
Polanco has a daughter. As a result, there was a perfect choice to play her character at the age of 14 on Orange Is the New Black. This is not the sole example of two relatives playing the same character at separate stages of their lives on the TV show, as shown by how Laverne Cox's twin brother M Lamar was chosen to play her character when she was still pre-transition.
Victim of Attempted Extortion
In 2015, one of Polanco's neighbors accused her of having struck her as well as having pulled out some of her hair. The result was an eight-month ordeal that came to a close because of insufficient evidence to support the accusation as well as recorded attempts by the accuser to extort cash so that she could get some cosmetic surgeries done. Unfortunately, while Polanco was never punished by the legal system, what happened took a serious toll on her mental well-being as well as her financial prospects because of potential partners who wanted to protected their own image.