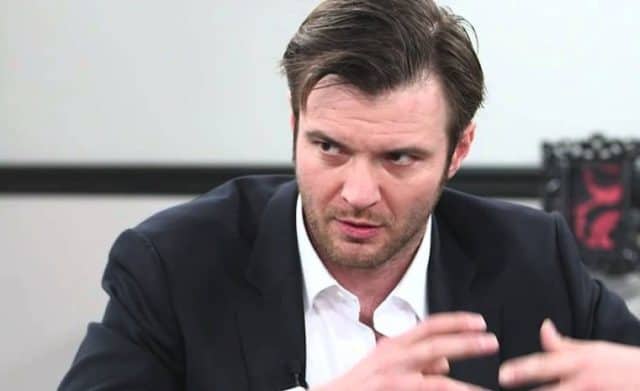 Costa Ronin is currently known as one of the popular co-stars on the FX spy-drama, "The Americans." However, there is much to learn about this actor, as many find his life, history and work in the field of television and movies quite mysterious. If you have an inquiring mind and want to learn more about Costa Ronin, you are in the right place. Here you can find out five bits of juicy information, you may not have known, or heard before.
He has a Unique Heritage
Today, Costa Ronin is known for his rugged good looks and tall stature. While this is something well-known, something not as well known is that he was actually born in Kaliningrad, Russia and spent much of his early childhood in Wellington, New Zealand, as well as in Surry Hills. This is a suburb in Sydney, Australia. Ronin has an Australian nationality, and his ethnicity is white.
Good Looks are a Huge Part of His Fame
While Ronin has acted in a number of films and shows, he is also well-known for his ruggedly handsome looks. While his looks grab the attention of others, he is still not dating and according to sources, loves the single life. However, he may be dating, married or otherwise and just be really good at keeping it away from the public eye.
He Started in Film in 2011
Costa Ronin got his first big break in the film industry in 2011. This is when he appeared in his feature film debut where he starred in the movie "Red Dog," playing the character Dzambaski. He also gained even more fame after appearing in the television series "The Americans" as Oleg Igorevich Burov.
He Has Adventurous Hobbies
Ronin is extremely passionate about sailing, which is something he learned from his father at the age of five. He is also a very enthusiastic motorcyclist. In his spare time, he can be seen riding his bike through the city streets. Ronin has gone as far to say that he is extremely fond of adventure sports, and can be seen in sports attire during his time away from the set; however, when he makes social appearances he makes sure to look his best in designer suits.
His Net Worth is Unknown
There is no question that Ronin is a pretty face in the film industry, but even more than that, he is a talented actor and has shown off his skills and his talent in many of his works. This makes it no wonder that the 38-year-old actor has a pretty high net worth, but that there isn't any specific information about it. However, most experts agree, he has made a pretty good fortune by now.
Now you are updated on interesting and true information about Costa Ronin you may not have heard before. He is also set to be on another season of "The Americans," and who knows what the future holds for this talented actor.