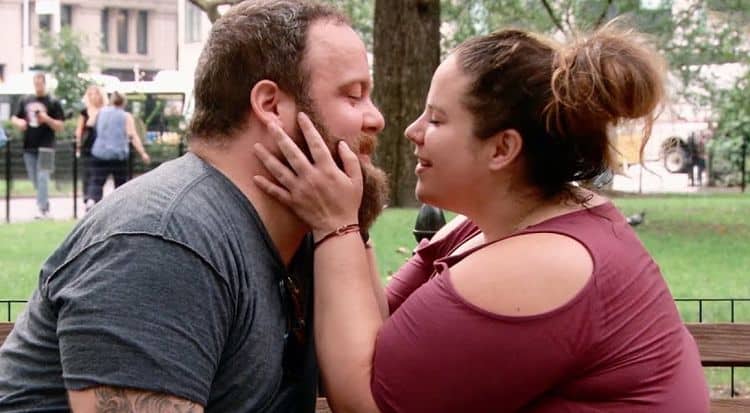 My Big Fat Fabulous Life is an inspiring show that features the life of Whitney Way Thore as she goes through the highs and lows of attaining a healthy lifestyle. If you liked My Big Fat Fabulous Life and are now on the hunt for other shows with a related storyline, below are 5 shows you should check out.
1. My 600lb. Life
It is a reality television series that features the life of overweight individuals as they try to get healthy and back in shape. To be allowed into the series, one has to weigh at least 490 pounds (220Kgs). They are then placed under the care of Younan Nowzaradam, commonly referred to as 'Dr. Now'. He is an American- Iranian Houston surgeon experienced in tackling weight issues. In the show, he plays the part of an advisor to the patients on how to lose weight healthily. This includes a recommendation of a strict diet and appropriate exercises. He then analyses every patient's progress, and depending on the situation at hand, advises the patient to undergo gastric bypass surgery or sleeve gastrectomy to assist them in shedding off more weight. Some people term shows of similar nature as scams since they do not produce lasting results. This is because when you follow the lives of patients from such shows, they do not sustain the new look for long as they end up gaining the weight right back. However, things seem different in my 600lb. Life, as the show provides follow up episodes called 'Where are they Now'. These feature the lives of patients a year or so after they leave the show. Impressively, most of them keep up their newly acquired healthy lifestyles.
2. 90- Day Fiance
The show is an interesting television series that follows the lives of US citizens and their foreign Fiancé's who have applied for a K-1 Visa. This is a special 90 days Visa that allows the couple to make adequate plans and marry each other. Most of these couples have met online and may not have necessarily met or had ample time to know each other well. However, the 90 days provided is not an opportunity for them to do so. According to the U.S Department of State — BUREAU of CONSULAR AFFAIRS, the K-1 Visa allows a foreign citizen fiancé(e) to travel to the US and marry his or her US citizen sponsor within 90 days of stepping on US soil. The couple has to commit themselves to marry and are required to sign some documents as proof. The show highlights the ups and downs of the couple trying to blend in with each other and the environment, knowing too well whether they end up liking each other more or not they have to marry. Following the many bumps, not all the featured couples have stood the test of time. Nevertheless, some of the relationships thrive despite everything.
3. Sister Wives
If you like the drama that comes with big families then this one is for you. The reality television series features a polygamist family comprising of Kody Brown, his four wives and 18 children. According to Wikipedia, Kody and his four wives agreed to take part in the show to let the world know more about polygamist families and eliminate societal prejudices. He claims his marriages are not against the law as he is married to one of his wives, Robyn, legally and thereafter married the other three spiritually. Talk of drama, this show provides that in plenty. You see Kody and his big family trying to navigate through life in a 'normal' manner in a society that frowns upon polygamy. From their financial challenges, living arrangements, family structure to the surprisingly loving relationship between Kody's wives, the show will leave you glued to your screen.
4. The Little Couple
It is a reality television series that features on TLC. It follows the lives of Bill Klein, a businessman who measures 122cm (4 feet tall) and his life partner Dr. Jennifer Arnold, who measures 96.5cm (about 3 ft tall). Both of them have skeletal dysplasia which is responsible for their unique heights. According to Arnold's interview with Tampa Bay Times, she fell in love with her husband as he was smart, geeky and a little person — just like her. The two are just your average couple except for the fact that they are not as tall as 'normal' is expected to be. As they go through life's roller coaster, the two allow the cameras to keep rolling and share with the world their struggles as well as their wins. The show also follows the adventurous lives of their two children Will and Zoey.
5. Naked and Afraid
Just like the title of this show suggests, the participants of "Naked and Afraid" are naked and are featured in a not-so-pleasing environment. Each episode of the reality television series centers the lives of two survivalists ( a man and woman) who have just met and are given the challenge to stay in the wilderness, naked for 21 days. Each of them is only allowed to bring one helpful item, for example, a fire starter or machete. Personal jewelry is also allowed. They also get an identical necklace, with center beads inserted with a microphone. This connects to a hidden wireless audio transmitter. Additionally, they are provided with a map to find their way and a camera to film themselves at night – when the crew is not present. They are then tasked with finding their food, water and creating a shelter in the wilderness. No form of help is accorded to them unless it is considered an emergency. Should the journey get too tough, the participants are allowed to pull out of the 21 days, at any time they see fit. However, should they opt to continue to the final day, they are required to proceed to the extraction point on the final day where they are picked up. Viewers get to keep up with how many days have passed, time and the temperatures. Also, the participants weight is revealed at the end of the episode.