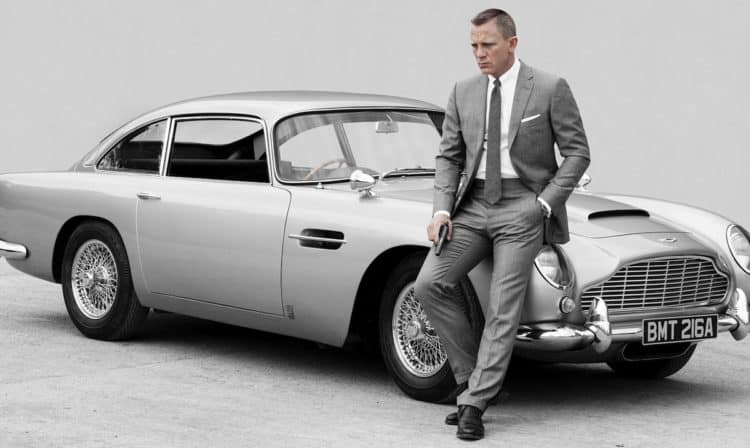 One of the most iconic secret agents of all time would have to be James Bond, or should I say, 007. The fictional character that was adapted from the bestselling novels of British author, Ian Fleming, has proved to become a solid fan favorite throughout the years. The film franchise has grown to become larger than life, and is now practically one of the highest grossing film franchises in cinematic history. It's pretty insane to think that the franchise has not stopped coming up with new material since its big screen debut in the 1960's. This translates to six different portrayals of the dapper and suave secret agent in the past decades. The most recent being the 25th film in the franchise, No Time to Die, which stars Daniel Craig (The Girl with the Dragon Tattoo) in his fifth and final outing as 007. Let's just say the next actor to play the iconic role has some pretty big shoes to fill. Here are five reasons why Daniel Craig is one of the best James Bonds we have ever had:
5. The numbers don't lie.
The groundbreaking success of Craig's Bond films propelled him to box office king status. His third Bond venture in the film, Skyfall, was able to amass a whopping $1.1 billion in the worldwide box office, making it the first James Bond film to breach the $1 billion mark worldwide. This paved the way for more record-breaking successes to come Craig's way. Notably, all of Craig's films in the famed franchise has already grossed more than $3 billion in total. A famous film franchise is not enough to guarantee strong box office results. In reality, this might even add overall pressure to perform well and exceed expectations. It seems as if Craig was able to tune out all the noise, and focus his efforts on reviving the hit film franchise instead. He deserves every bit of the accolades, and every cent of the films' proceeds.
4. His portrayal was a breath of fresh air.
Out of all the James Bond portrayals, Craig's has proven to be the rawest and most complex. Craig added his own twist to the role, and made it originally his. He was able to be intense yet vulnerable, at the same time. He was not scared to give the iconic role a touch of humanity, as he revealed the character's flawed side every once in a while. It's always great to see an actor give purpose to his portrayals. Craig's time as 007 may have come to a close, but his portrayal will be one that will be remembered for generations to come.
3. He performed the film franchise's most memorable action scenes.
Who could forget the opening scene from the Skyfall film, wherein Craig is seen in an intense fight scene on top of a train, or the parkour chase scene from the Casino Royale film? These are just a few of the epic fight sequences Craig has gone through. Do not discount the fact that Craig also had to go through some painful injuries, just like the torn labrum from an aircraft stunt in the Quantum Of Solace film. It was definitely a labor of love, and one that was definitely worth the blood, sweat, and tears—literally and figuratively.
2. He kept his suit game strong until the end.
If only looks good kill. Watching Craig rock his suits flawlessly feels as if he was born to play the part. He is able to maintain a calm and cool appearance, even when performing the most death-defying action sequences, all while carrying his well-tailored suits effortlessly. It's not surprising to find him on the list of Hollywood's top style icons. Craig made another fashion statement during the recent premiere of No Time to Die. Instead of wearing a black tuxedo, he opted for an Anderson & Sheppard cerise pink suit jacket. It's refreshing to witness Craig's evolving style, that is not contained to the traditional looks that are usually associated with strong male characters. As they say, "real men wear pink". May this also serve as a precedent for more actors to step up their style game, and try on more playful red carpet looks.
1. The previous Bonds seem to think so, too.
It's not only the fans who think highly of Craig's portrayal. The other actors who have previously stepped into Bond's shoes, such as Sir Roger Moore, have also given their own share of applause to Craig. In an interview with Time Magazine, Moore even described Craig as "the ultimate Bond". Other former Bond actors, like Sean Connery and Pierce Brosnan were also generous enough to praise Craig for his performance. It must feel so fulfilling to have the support and approval of colleagues, who shared similar experiences, and who were also on the same boat as you before.