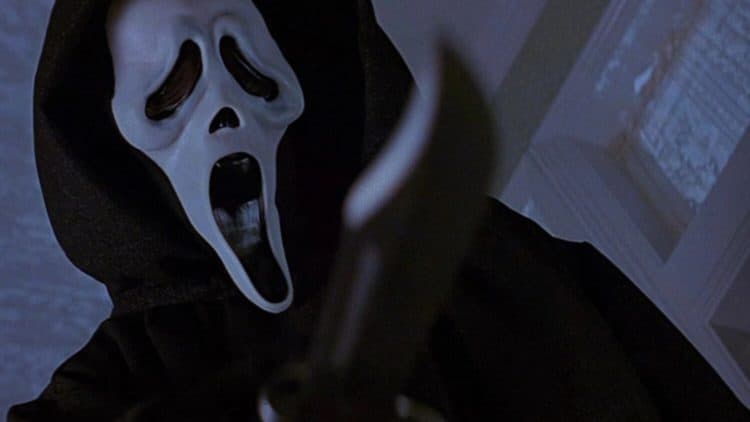 Scream, also called Scream 5, is the 5th installment in the Scream movie series. This is one of the most awaited slasher films to date. There have had been a lot of talks about its story and cast. Directors Matt Bettinelli-Olpin and Tyler Gillett have worked closely with writers Guy Busick and James Vanderbilt to make Scream full of entertainment. The project is reportedly produced by Chad Villella, Vanderbilt, William Sherak, and Paul Neinstein. This time, Kevin Williamson is not working as a screenwriter. Instead, he is providing his services as an executive producer.
The trailer of the movie
If you have gotten the chance to watch the trailer of Scream 5, you might have noticed that it looks tricky to assemble. Can you guess the reason? Well, this is because of the different spoilers of the movie. According to director Tyler Gillett, the new addition to the famous slasher franchise will mark the first movie where Wes Craven is not included. In 2015, Craven passed away and left behind a great body of work that will continue to inspire horror movie lovers. While sharing the movie details with the Hello Sidney podcast, Radio Silence, Tyler Gillett revealed that it was difficult for the team to put together the trailer that could avoid running the movie surprises. Most of its scenes contain moments that can easily and quickly predict what the story is about.
"That's going to be the challenge with the trailer. There's a lot in this movie that can be spoiled really easily. We're so curious to see how the marketing department is going to thread the needle. Because it's a very narrow one," Tyler Gillett said. Now let's come to the five main predictions about the movie. I admit that a lot of people are saying a lot of things. However, not everything looks accurate and valid to me. My five predictions are as follows.
Prediction#1: The fate of Sidney Prescott
It looks like Sidney Prescott will be killed within the chilly open. Don't you feel so? Well, Scream has always been subversive. The most subversive thing will be the murder of a legendary Final Girl. The fate of Sidney Prescott (Neve Campbell) seems to be dark. She might get killed. Some of you are probably excited hearing it, while others would think that this would insult the historical past of the franchise. Again, it is only a prediction. I am not sure of anything because the story or plot is unknown. Not even a hint has been given to anyone in this regard.
Prediction#2: Sidney Prescott may appear as the killer
You may feel that the character of Sydney Prescott is over-discussed, but it is not so. The truth is that so many other people are also talking about Sydney Prescott's role in the movie. On the flip facet of the coin, she might appear as a killer. Some fans are theorizing she will turn into a monster. With the monitor document of Scream, anyone could become the murderer, so why not Sidney! If it is true, it will surely be great to see the Final Girl transforming from a survivor to a killer.
Prediction#3: Dewey as the mastermind
Now here comes a prediction about Dewey. Some fans are saying that Dewey will appear as the mastermind. Do you think it's true? Dewey (David Arquette) is the candy of the franchise and a healthful character who is not going to damage the fly until they sport the masks and kill the residents of Woodsboro.
Prediction#4: Randy is another killer
Sidney Prescott will not be the only killer of the movie. Randy may appear as a murderer. He had faked his personal demise, so the chance is that he would emerge as a new Scream killer. If it so happens, we may come across a lot of surprises. Randy (Jamie Kennedy) could be fund explaining how horror movies work. He kept an eye on the performance of everyone. He survived the murders of the unique Scream, but he didn't survive Scream 2. What will be his fate in Scream 5? We tried to ask, but Bettinelli-Olpin and Gillett denied to give any word in this regard.
Prediction#5: Stu is not dead
Last but not least, it is being said that Stu is alive. If it is true, I will be more than happy because I have always wanted to see Matthew Lillard in Scream. He performed Stu and Skeet Ulrich performed Billy Loomis. Together, they terrorized Woodsboro in the first film. Stu was then stabbed and succumbed to his accidents in the movie. He may reunite with Billy Loomis to get revenge on the girl who didn't let them complete their mission.
Tell us what's wrong with this post? How could we improve it? :)
Let us improve this post!