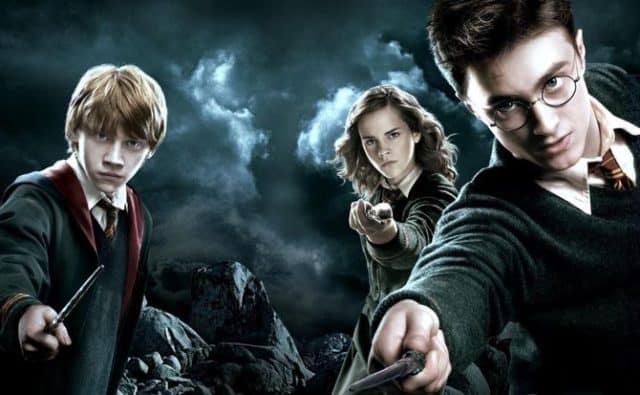 There are a lot of movies out right now that are worth something to collectors but not much to anyone else. These collections are those that have been critically-acclaimed and are the representation of stories that have been lauded as being some of the greatest of all time. While the movies aren't worth much more than their retail price at the moment, if that much, there is a chance that they will be worth a great deal if left intact and as a complete set. Given another generation or two, or possibly more, these sets will eventually be worth a great deal of money to the right collector. Plus, should the author of said stories pass away anytime in the near future the value of the entire franchise will likely go up quite a bit.
Everyone wants to grab a piece of movie history, and a few are ready to pay a handsome price for it when the right moment comes.
5. The Hunger Games
There are a lot of other franchises that could have beat Hunger Games off of this list, but seeing as how they are not yet complete and this story is,it behooves me to add it in here. The story is very compelling, but between the books and the movies there as a vague disconnect that was never fully remedied. Too many fans noticed too many glaring errors between the books and the movies to make this worth as much as other franchises.
4. The Godfather
So many people seem to forget the absolute mastery of these films that it often gets lost in the mix when talking about classics. The story however is so powerful that to forget it just because of the lackluster third film is really an insult. This set is already worth a small amount, more so than the others, but it is because it has had time to age. With the passage of time it could be worth a great deal more.
3. The Lord of the Rings
In terms of epic tales this one is hard for anything else to match. Despite having left out huge chunks of the story line the movies have still managed to include enough to entertain the masses. Film nerds and purists that loved the story have railed up and down about accuracy issues but one thing is abundantly clear: they still watched the movie and would pay dearly for the set.
2. The Hobbit
It's still kind of amazing that one book was turned into a trilogy, but seeing as how things were added and certain parts were lengthened it's not too surprising. What made this movie is the fact that a lot of the book was stuck to, even if there were parts added in that didn't seem to be in the book version. One would almost have to read the book again just to make certain.
1. Harry Potter
It could be argued that this series is already worth a good sum of money. People are absolutely nuts to get their hands on anything from the Potterverse. It's not surprising really, the series is quite good despite all the changes and the omissions.
One of these days when we're all old and grey and our great-grandchildren open our belongings they'll look at these sets and say, "Wow, that's really old.".
Save
Tell us what's wrong with this post? How could we improve it? :)
Let us improve this post!