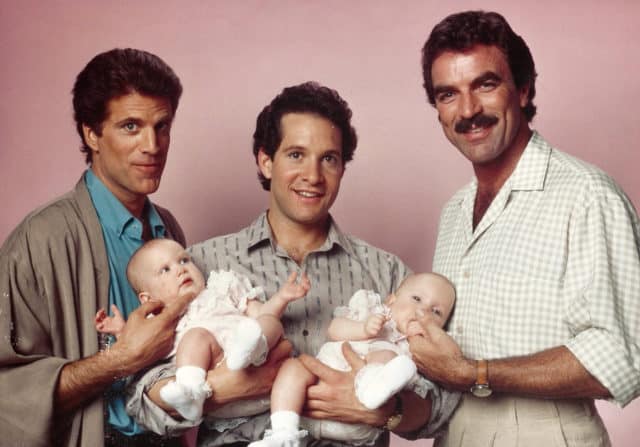 Any father of one or multiple kids knows what it's like to change a diaper. It's not a woman's job, especially considering that while a wife and mother is recuperating after birth the man needs to step up and get the mess taken care of. In the movies though, it's made understandably comical considering that yes, it is sometimes a very big mess and is kind of hard to avoid gagging. For first time fathers and father figures it's even harder simply because it's likely that they have no experience and aren't used to the type of smells and sights that await them when they pull that diaper back.
Here are a few movies that show that changing a diaper can be hilarious, as long as you're not the one doing it.
5. The Pacifier
He's planned and executed countless missions and risked his life multiple times to complete his mission, but now he's facing his toughest challenge yet. He's got to protect a bunch of kids that have no respect for him and are completely set on making his life as miserable as possible. You can't really blame the baby though, that kind of mess is just a parent and caretaker's cross to bear until the glorious transition of potty-training.
4. The Change-Up
https://www.youtube.com/watch?v=-_AiBCqNNkw
Having to wake up early in the morning to tend to your kids is bad enough some days, but being literally pooped on definitely makes it worse. Twins would be even harder to deal with when it comes to diaper changes, as it means trying to take care of one while the other is hopefully being good and not causing any mischief. But if you think that's possible then you likely have one kid or none at all.
3. Shrek the Third
Human babies can be messy enough. Ogres seem like they'd be the equivalent of three or four human babies when it comes to messes and certain issues that can crop up as they grow. And Shrek and Fiona have THREE. I'd hate to speculate just how painful a birth that must have been, but changing more than one kid would have to become an assembly line at this point.
2. Baby Boom
It might be the fact that so many of us have kids, but how are diapers this hard to figure out? I can remember figuring out a Rubix cube in less time when I was still a kid. Open the flaps, slide the diaper under the baby's butt, and then fold the front down and affix the tabs. It's not rocket science, but it's certainly a lot funnier to watch someone that has no idea what to do with a kid struggling with a package of diapers as she destroys each and every one as the baby goes trundling away with a giggle.
1. Three Men and A Baby
Cotton balls? If that wasn't enough the diaper they give her looks like it was designed for a little old lady, not a baby. Did they pick up a box of Depends thinking it would work because it said super-absorbent? Oy, these guys made changing a diaper look like a county job, fumbling about and wondering just what went where and what had to be done next. How did this little girl survive again? Kidding people, KIDDING.
Diaper changing is vile, disgusting, and just flat out gross. That's why potty training is worth the struggle when it's time.
Save