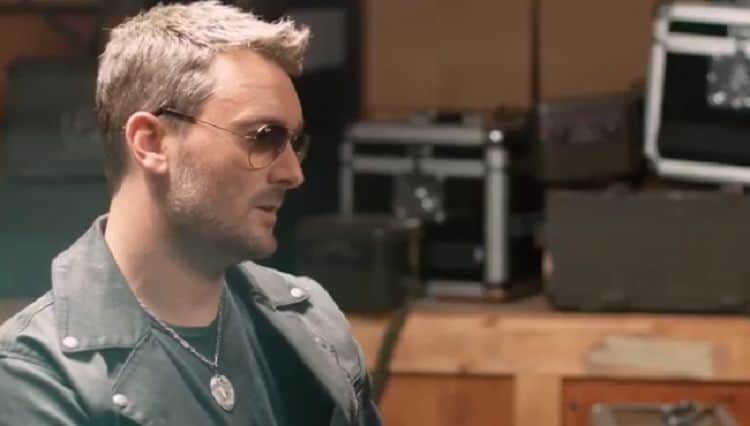 For nearly a decade and a half, Eric Church has been a driving force in the country music industry. The North Carolina native released his debut album, Sinners Like Me, in 2006 and he has been on the rise ever since. He is known for his relatable songs and his ability to put on an incredible show. Even some people who don't typically like country music have found themselves becoming fans of Eric Church and his unique sound. With a recent performance at the 2021 Super Bowl, Eric has been getting a lot of attention from the mainstream world and his longtime fans say its well-deserved. Keep reading for 10 things you didn't know about Eric Church.
1. His First Name Isn't Eric
Although he is known to the world as Eric, that isn't actually his first name. That being said, Eric isn't exactly a made up stage name either. Eric's real name is Kenneth Eric Church, however, since his father's name is also Kenneth, he has always gone by Eric.
2. He Started Playing The Guitar At 13
Eric's relationship with music began when he was just 13-years-old. At that age, he purchased his first guitar and started to play around with the idea of making music. He began writing songs and by the time he was a senior in high school he was performing regularly at a local bar.
3. He Studied Marketing
Eric's path towards becoming a professional musician was a little bit different than most. After high school, he enrolled at Appalachian State University where he earned a bachelor's degree in marketing. It didn't take long, however, for him to realize that the traditional life just wasn't for him.
4. He's A Private Person
Even after being in the industry for so many years, Eric has always been a private person. Although he's no stranger to doing interviews he doesn't ever really discuss his personal life. Giving all of the drama that usually follows celebrities who over share, it's easy to see why he prefers to keep his business to himself.
5. He's An Advocate For Marijuana
The country music industry is known for being fairly conservative, but if there's one thing we know Eric is open minded about, it's marijuana. He has written music advocating for the use of marijuana including the 2010 single "Smoke a Little Smoke" which was on his debut album.
6. His Father Helped Him Start His Career
Lots of creative people struggle with chasing their dreams because the responsibilities of being in 'the real world' can be overwhelming. Fortunately for Eric, he had some help from his father. After Eric's first engagement fell through, he moved to Nashville with some financial help from his father who also put him in contact with some people in the industry.
7. He's A Family Man
Despite keeping his personal life under wraps, we do know that Eric has been happily married since 2008. He and his wife, Katherine Blasingame, have two sons: Boon and Tennessee. Katherine also works in the music industry and is a music publisher. She and Eric met through work.
8. He Lost A Brother To Alcoholism
Eric has had a lot of great moments during his lifetime, but he's also had some low points. Eric's brother, Brandon, passed away in the summer of 2018 after suffering multiple seizers. He was just 36-years-old. Reports revealed that his cause of death was due to long term alcoholism.
9. He Doesn't Wear Sunglasses For The Reasons You May Think
Wearing sunglasses during his performances has become one of the things that Eric is known for. Most people have probably assumed that the glasses are for aesthetic purposes, but that isn't the case at all. During an interview with MikeAdamOnAir Eric said, "I wear contacts and my eyes don't do real well with lubrication, but we would play all these bars and clubs and the par can lights… I'm 6'3", so they would bake my contacts and they'd fall off. So I ended up being blind on stage.Someone suggested glasses and it worked. What's funny is it stuck. It was never thought out. We never thought, 'This would be good.' We actually at the time thought this is not good… but it ended up being a thing."
10. He Never Wanted To Sing The National Anthem
Performing the national anthem at the Super Bowl will probably end up being one of the biggest highlights of Eric's career, but it almost didn't happen simply because he's never been interested in performing the national anthem. According to the Los Angeles Times Eric said, "I've avoided it forever. It's an incredibly hard song to sing. And I'm not a vocalist — I'm a stylist. Somebody like me, you take some liberties with it, then you've gotten too far away from the melody and suddenly you're a communist." After the riots at the United States Capitol Eric had a change of heart and decided he would be open to performing the song.
Tell us what's wrong with this post? How could we improve it? :)
Let us improve this post!