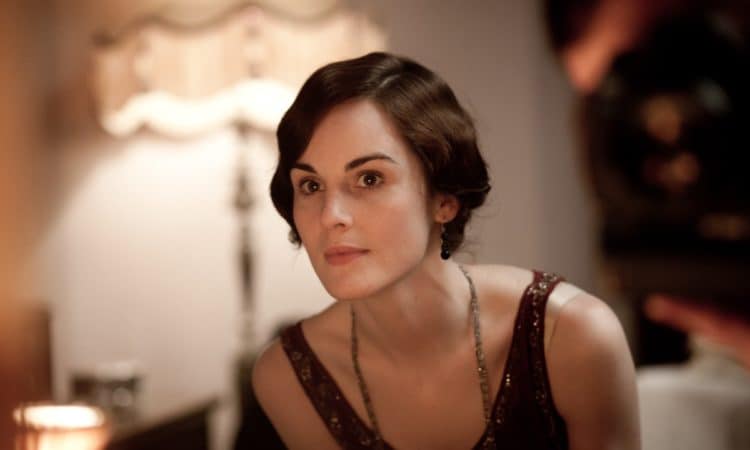 The Crawleys are back for another Downton Abbey movie. After a highly successful six-season run of the original series, showrunner Julian Fellowes wrote a script for a full-length Downton Abbey movie, which showed in theaters in 2019 to positive reviews. In 2022, a sequel is coming out, and fans should expect most of the cast to return. From the upstairs people, Hugh Bonneville (Lord Grantham), Elizabeth McGovern (Countess of Grantham), Michelle Dockery (Lady Mary), Allen Leech (Tom Branson) and Laura Carmichael (Lady Edith) will make major appearances, as well as Maggie Smith (Cousin Violet) and Penelope Wilton (Isobel Grey). We can also expect most of the downstairs people, headed by the ever-reliable retired butler Mr. Carson (Jim Carter), to show up.
Rumors of a sequel Downton movie have been circulating online ever since the first one came out, but things were never confirmed until a teaser trailer for the movie was released weeks ago. In the trailer, the Dowager Countess (yes, she's still pretty much very alive in the movie) informs the Crawley family that she's inherited a villa in the south of France. This would mean that the Crawley crew, presumably alongside some of the staff, will be heading down to the country.
Fans are particularly excited to see Michelle Dockery once again as Lady Mary Talbot. People have a love-hate relationship with her character, but die-hard Downton Abbey fans can't possibly imagine the show and the movie without her. For playing the eldest Crawley daughter, Dockery has been nominated for a Golden Globe and three Primetime Emmy Awards for Outstanding Lead Actress in a Drama Series. While most fans would always recognize her as Lady Mary, Michelle Dockery has had a fruitful career outside Downton Abbey. Where else have we seen the actress in?
Downton Abbey Series
We can't make a list of things Michelle Dockery has done without mentioning the series that made her who she is today. In Downton Abbey, Michelle Dockery plays the eldest Crawley daughter, Lady Mary. Fans love to hate her character, but the show simply would be incomplete without her. In an interview with SCMP, Dockery says, in real life, she's nothing like Lady Mary, indicating that, unlike the character she plays, Dockery comes from a working-class background. "She's very different from me in terms of her background and bearing," Dockery tells SCMP. "I come from a working-class background where we had very little money and so I've had to try to reimagine myself as Lady Mary on many different levels."
The Gentlemen
Michelle Dockery stars in The Gentlemen, alongside Matthew McConaughey (Dazed and Confused), Hugh Grant (Love Actually), Charlie Hunnam (Sons of Anarchy), and Henry Golding (Crazy Rich Asians). A significant departure from the posh aristocrat she plays in Downton Abbey, Dockery is a hardened cockney in The Gentleman. She commented to net-a-porter that fans of Lady Mary may be surprised by how she speaks in the movie. "It may come as a bit of a shock to everyone when I open my mouth in the film." The movie was mostly positively reviewed by critics, with Bianca Garner from Next Best Picture writing, "A strong ensemble cast with Hugh Grant like you've never seen him before. Plus Ritchie proves why he's the guv'nor of the British Gangster flick."
Good Behavior
Good Behavior is Dockery's first major series after Downton Abbey. Dockery once again demonstrates her acting chops in Good Behavior, playing a thief and con artist named Letty Raines. In an interview with Vulture, Michelle Dockery talked about letting go of the prim-and-proper Lady Mary character to take on a role that's quite at the other end of the spectrum. "The pilot was just a couple months later and, I mean, of course, it was hard to say good-bye to the show and the people. It felt like it was the right time for everyone. I think that six wrapped it up very neatly. I would say it was great to go from Downton straight onto something else. Hopefully, again — if people like the first series. You know, sometimes with Mary and Letty, you know they are worlds apart, but they're, in their own way, there are some similarities, really. Mary was a complicated woman. There were ups and downs in that role like there were with Letty in a totally different way, but all characters have their similarities in some sense." Good Behavior only lasted for two seasons, however, having been canceled in 2018.
Godless
In Godless, Michelle Dockery returns to playing a character in a period drama, although the time and place couldn't be further away from Downton's period. Godless is set in 1884, in a small town in New Mexico, where outlaws run amok. Godless stars Jack O'Connell (This is England), Sam Waterston (Grace & Frankie), and Jeff Daniels (Newsroom). The miniseries was critically acclaimed, being declared one of the best TV shows in 2017 by Vanity Fair. Michelle Dockery was also nominated for an Emmy for her role as Alice Fletcher. In an interview with VF, Dockery said that she never expected that she would ever play a character in a Western, noting how rare these opportunities are nowadays: "Westerns are something very, very far removed from anything that I thought I would do, and something that you don't expect to play. They're quite rare these days . . . Westerns were so much a part of my childhood—watching Clint Eastwood squinting and spinning guns."
Network
Michelle Dockery also frequently appears in theater, having worked on stage before landing her first film or TV role. Most recently, she appeared in Network, a London stage play starring American actor Bryan Cranston (Breaking Bad). The play itself is an adaptation of the 1976 film of the same name. In an interview with The Guardian, Dockery took note of the relevance of Network on the landscape of global politics at the time. "Well, it's just so obvious how it's relevant today," Dockery said. "[The anchor] Howard Beale shouting, 'I'm mad as hell and I'm not going to take it any more!' feels very pertinent, in the world of fake news and people frustrated with the political situation. If you heard someone shouting that out of a window in New York today, you wouldn't be surprised. I think to a lot of people it will feel like a play about Trump's America."