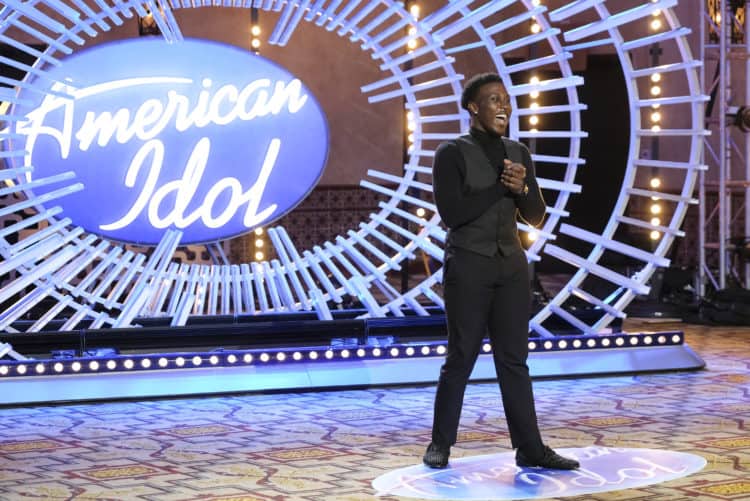 The last year has been rough for a lot of people and for many, there's no sign of things getting easier. For some, however, this may be the time where their biggest dreams come true. Deshawn Goncalves is hoping to see that happen for him. The young singer recently auditioned for American Idol and his performance has left a lot of people talking. His immense talent and his drive to be successful have formed the perfect combination. For his audition he sang "Everything Must Change" and "Somewhere Over the Rainbow" and he effortlessly earned a Golden Ticket to the Hollywood round. The competition is still in its very early stages, but Deshawn is off to a wonderful start. Here are 10 things you didn't know about Deshawn Goncalves.
1. He's An Ohio Native
Deshawn was born and raised in the Columbus, OH area and it was there where he fell in love with music and began honing his skills. He currently attends Jackson State University, however, the pandemic has resulted in him having to take his classes online from home.
2. He's Performed at The Apollo Theater
American Idol isn't the first major state Deshawn has performed on. He has performed at the legendary Apollo Theater and he even won first place in the Stars of Tomorrow competition. His previous experience will definitely benefit him as he moves through the contest.
3. He Plays The Tuba
If you thought singing was the only thing Deshawn was good at, you were completely wrong. From his performance on American Idol we know he also plays the piano, but his talent doesn't stop there. Deshawn is a member of the marching band at Jackson State University where he plays the tuba.
4. He Grew Up Singing In Church
Everybody has to get their start somewhere, and for Deshawn that start was in his local church. Like many other talented singers, he grew up singing in church choirs. As a result, gospel music has played an important role in his style as an artist although he typically plays secular music.
5. His Mother Was Just 13 When He Was Born
Things in life haven't always been easy for Deshawn. His mom was only 13-years-old when she gave birth to him and she initially struggled to adjust to parenthood. Deshawn's father desperately wanted to be in his son's life, but trouble with the law took him away from his family for several years. Fortunately, it looks like both of Deshawn's parents have been able to redirect their lives in a more positive direction.
6. He's Also A Songwriter
Singing covers is a great way to initially gain exposure, but at some point most artists want to tell their own stories. Deshawn is also a talented songwriter and he's excited to share more of that part of his artistry with the world. He released his first single "Time is a Teacher" in 2019 as part of the Paragon Project.
7. He's Already Becoming Popular On Social Media
One of the cool things about being on a show like American Idol is the level of exposure you can get just be competing. Deshawn already has more than 12,000 followers on Instagram and that number is going to increase more and more as long as Deshawn remains on the show.
8. He's Always Wanted To Be On American Idol
Deshawn has been watching American Idol for many years and he always hoped that he'd get a chance to be a part of it. During an interview with Cleveland.com he said, "I've watched ['American Idol'] since I was a child, so to be in the room with those people, the judges, and share my gift was kind of unreal."
9. He Hopes To Inspire Others
Music has played a very important role in Deshawn's life. It has given him something positive to look forward to when things weren't going well. In turn, he hopes that he can use his musical talents to provide that same feeling for other people. Deshawn's goal is to empower and uplift people with his skills. He also hopes that the story of his journey inspires people to chase their dreams.
10. He's Performed For Some Very Important People
The American Idol judges aren't the only major names that Deshawn has gotten the chance to perform in front of. According to Deshawn's website, "he has sung in the presence of the iconic Pattie Labelle and played piano for B.B King's daughter." Thanks to the different experiences he's had over the years, Deshawn has learned how to perform well under pressure.