In showbiz, some performers can effortlessly inspire laughter, and others can tug at the heartstrings. But when an artist can transition from comedy to drama seamlessly, they genuinely become remarkable. One such talent is Danielle Pinnock, whose journey in the entertainment industry has been one to watch.
Pinnock has captivated audiences on both the comedic and dramatic stage with a unique blend of wit, charm, and vulnerability. From hilarious stand-up routines to powerful theater performances, she has proven to be a force to be reckoned with. Her ability to evoke laughter and tears is a testament to her versatility as an actress. She effortlessly brings characters to life, infusing them with depth and relatability. Considering all this high praise, here's a look into the life of the actress herself.
Danielle Pinnock's Early Life And Background
Her journey in the entertainment industry began long before she stepped onto a stage. Born in Boston, Massachusetts but raised in Teaneck, New Jersey, she was exposed to the charms of the theater quite early. In fact, in the fifth grade, she performed in local theater productions at school and at the Garage Theater Group. Altogether, she was fascinated by the power of storytelling and the impact it could have on people's lives.
While she studied communications at the undergraduate level, she pursued her heart desire at the graduate level. The actress was awarded a graduate degree in acting from the Royal Birmingham Conservatoire. Down the line, she received a fellowship to train in improv and sketch comedy at Second City in Chicago. Needless to say, she put in the time and would later go on to reap the benefits.
Her Journey Into Acting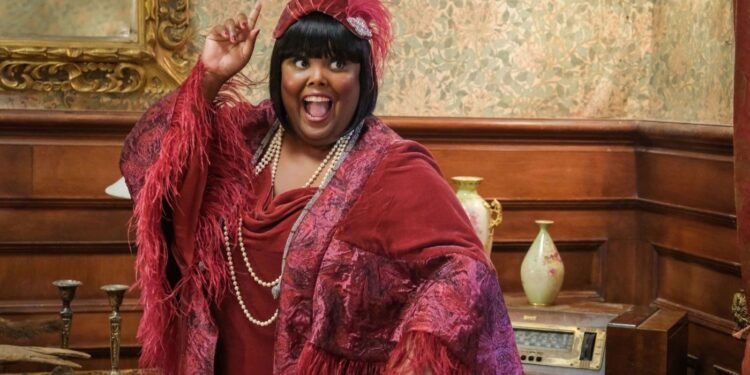 When the actress first hit the scene, it's safe to say that it was not a very welcoming one. Being a full-figured woman posed its issues and that was coupled with her being a person of color. She first landed a few small roles in AT&T commercials as well as small roles in some hit shows. She was in an episode of This Is Us and Workaholics before landing a recurring role in the comedy-drama TV series Get Shorty. Even her stint as Ms Ingram in Young Sheldon really gave her a nudge there.
However, it would seem that at some point she felt she was neither moving forward nor backward. In fact, she was on the verge of giving up when she landed her role in the hit CBS comedy Ghosts as Alberta. The show itself follows the life of a married couple who get a lot more than they bargained for when they inherit a mansion — ghosts. As mentioned earlier, she plays the role of Alberta Haynes, a larger-than-life character who was a jazz singer in the 1920s. While she had a handful of other roles before she played Alberta (including one in Scandal), Ghosts marked a turning point in her career. It was a clear indication that she had the chops to take on more central roles.
Danielle Pinnock's Personal Life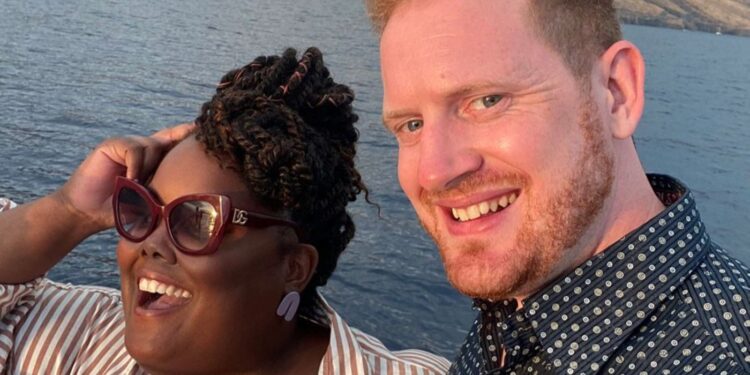 Not much is out there about Pinnock's personal endeavors, but if her Instagram page is any indication, she's all about promoting body positivity. Something else that made a few headlines in April 2023 was her vow renewal. At the time, she had been married to British dialect coach Jack Wallace for about 10 years. Her first time exchanging vows, she was in the ICU where her mother was at the time. But that was not the entire event. Once they were done with that intimate exchange of vows, they headed over to a church where they did it all over again in the presence of over 300 wedding guests.
Needless to say, it was a bittersweet moment for the couple. As she told People, "I don't think one person ate at the wedding. We were just dancing and drinking, just celebrating that my mom was alive and our nuptials. That, honestly, for me, that original wedding just showed me that these were the biggest hardships of the beginning of our marriage."
Well, ten years after that, the couple held a more intimate and joyous affair with their close friends and family. When talking about it she said, "We're trying to find ways, in this vow renewal, to do a do-over. It won't be as extravagant as the last one, but we wanted it to feel intimate. We wanted it to be not only the celebration of my mom's life but also of all the hardships that we've gone through in the past three years with the pandemic." If the Instagram posts are any indication, it was a worthy do-over.