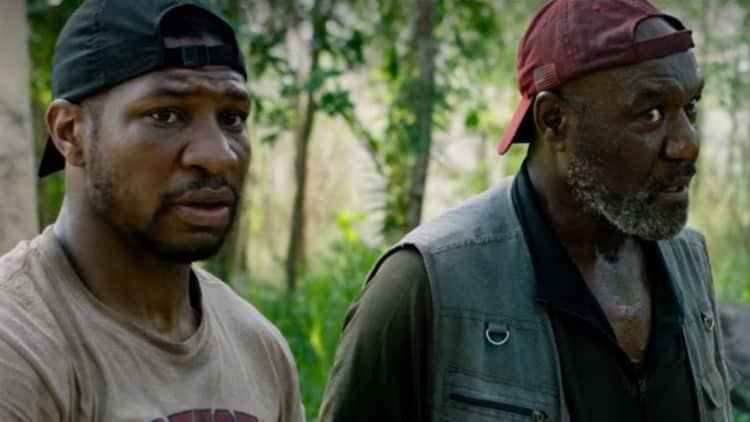 There's no dishing on Spike Lee at this moment when it comes to the reaction of his actors that made Da 5 Bloods since the cast had nothing but good things to say about the director. Whether a person likes him or not, the reality is that Lee has spent the length of his career becoming a well-known and in many cases well-respected individual in show business and many people feel privileged to work with him. There's no way to deny that Spike Lee has been controversial throughout the years and that he has said a few things that have riled people up in the past, or that he might continue to say things that will still rile people up now and then, but the fact is that he's still a great director. People still take time to sit down and watch his movies, actors still revere him in a big way, and it's simply too hard to argue with so many people that happen to think that he's a genius in his own way. The movie itself is something that's for each person to decide when it comes to how to react to it since some have already said it's a masterpiece while others have said something along the lines of 'meh'. Just reading the synopsis, which of course doesn't give the whole feeling of the movie, still indicates that Spike's 'clear' view would lean heavily towards a BLM point of view rather than keep things as even as they can possibly be.
There is something to be said for Spike's style however since he does seek to tell his stories from the black point of view, which is, in too many cases, something that feels to be missing in a lot of movies. If anyone can recall he did take issue with Clint Eastwood's movie, Flags of Our Fathers, for not featuring any black soldiers, to which Eastwood responded in his own fashion. To be fair everyone has their own opinion and every director is going to film a movie in their own style, which means that like it or not, everyone is going to have their own take on what happened in a movie and why. One has to wonder if Spike had any issue with Heartbreak Ridge, another Eastwood-directed movie that actually did feature several black actors in various ways. The upside is that Lee is most definitely attempting in many of his movies to bring the experience of black individuals to light in a big way through cinema, and the actors that have worked with him to date have responded in a big way by stating that he has a definite vision and is a very driven individual.
To say he has a passion about what he does is an understatement since if anyone took the time to watch every one of his movies they would note the similar themes and the voice he uses in bringing his projects to life and would undoubtedly find that he's not the type to go back on his beliefs. Some might not agree with him and some might find his stories a little bland at times or argumentative, but the point is that Lee is a very determined individual that has a story to tell and will fire it off in a way that makes sense to him and those around him. Da 5 Bloods looks like another movie in which a group of black men feel that they've been misused and mistreated by the US government and are out to get what they can for themselves, but according to many that have watched the movie it's a very touching tale about men that have bonded in a way that we don't often see in movies and is a far more desired subject than a lot of folks have been willing to admit for a while. So really, the movie does sound as though it's one that will become yet another classic in Spike's long history and the actors had nothing but good things to say about the producer/director of the movie. Whatever a person's feelings are about Spike Lee are a bit irrelevant at this time since the man has made a personal history of telling stories that people want to hear and, in this current social climate, they're more than willing to listen to.
It's very likely that more movies such as Da 5 Bloods might be in the lineup in the years to come as Hollywood might finally be getting underway in the coming months following the shutdown, and with the current social climate it does feel as though this type of movie will be given a great deal of appreciation and attention. As for Lee, it's also likely that we'll continue to hear from him and see his contributions in the times to come.