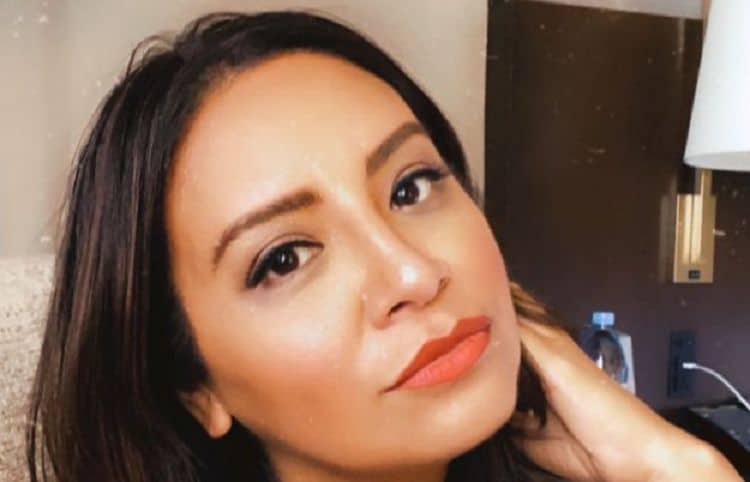 There are lots of funny people in the world, but making people laugh on a consistent basis is something that requires lots of hard work. Cristela Alonzo has done that work and then some. Since starting her career over 15 years ago, she has gotten the chance to show the world just how talented she really is. Whether she's on the stage or on the screen, Cristela's ability to make people bust out laughing is undeniable. Her jokes are witty and honest, and best of all, entertaining. She has also gotten several opportunities to show off her acting skills, and she has a lot more that she wants to share with her fans. Keep reading to learn 10 things you didn't know about Cristela Alonzo.
1. She Had A Difficult Upbringing
Cristela was born and raised in Texas and she comes from humble beginnings. She is the youngest of four, but her mother left her father, who was abusive when she was pregnant with Cristela. Cristela never met her father and he has since passed away. Her mother worked double shifts at a local restaurant, but she didn't make enough money to fully provide for the family. Cristela and her family lived in an abandoned dinner during her early years, and she often went without food.
2. She Learned English By Watching TV
Cristela's mother was born and raised in Mexico and never learned to speak English. As a result, Spanish was the language spoken in the Alonzo household. Cristela was eventually able to teach herself how to speak English by watching TV. TV also doubled as a way for the family to spend time together and avoid being out in the streets.
3. She's An Author
Comedy is probably the first thing that comes to mind when people think of Cristela, but she is also a published author. Her memoir, Music to My Years: A Mixtape Memoir of Growing Up and Standing Up, was released in 2019. It's unclear if she plans to do more writing in the future.
4. She Dropped Out Of College
Despite all of the difficulties that Cristela had to endure early in life, she still managed to make it to college. She attended Webster University in Missouri where she planned to earn a degree in theater. Sadly, however, she had to drop out because she could no longer afford it.
5. She Turned Down A Spot On The View
The View is one of the most popular shows on daytime TV and there are lots of people who would do just about anything to get a spot on the show. However, when the opportunity presented itself for Cristela, she decided to turn it down. According to Daytime Confidential, Cristela said, "People couldn't understand why I was saying no. I didn't want it. This is a thing that I find very difficult. This is a struggle I deal with a lot in this business. When I say I don't want to do it, I really don't."
6. She's Done Voice Acting
Being in front of the camera is always good for people in the entertainment industry because it allows viewers to match their faces with their names. However, live-action opportunities aren't the only way to be successful. Cristela has also done some voice work including being the voice of Cruz Ramirez in Cars 3.
7. She's Into Politics
It goes without saying that comedians aren't usually the most serious people in the world, but Cristela definitely knows when it's time to joke around and when it isn't. One thing that she has become very serious about over the years is political and human rights issues. She has no problem speaking up on lots of topics, and that's something lots of people love about her.
8. She Dresses Herself For Events
When most celebrities attend an award show or other special event, they have worked with a stylist who has given them exactly what to wear. Unfortunately, however, Cristela hasn't had that experience. In a tweet, she said, "…I've never been able to get anyone to dress me for any events. A lot of times I use clothes I own; lots of Target."
9. She's Passionate About Helping Others
Cristela isn't the kind of person who just posts things on social media but never takes any action in real life. She is dedicated to helping those in need and she has collaborated with charity organizations to achieve that goal. Some of the organizations she worked with are Define American and People for the American Way.
10. She Loves Dad Jokes
Most people would assume that making a comedian laugh is pretty tough. Apparently, though, that isn't always the case. When asked what kinds of things usually make her laugh the most, Crisetla told AZ Central, "I'm a sucker for a good, word play, pun, dad joke. I love them. A good dad joke is so simple."
Tell us what's wrong with this post? How could we improve it? :)
Let us improve this post!