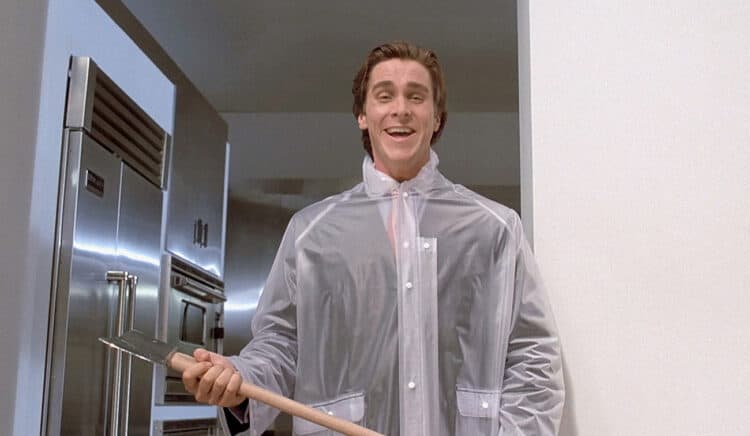 It's an odd question since Patrick Bateman and Jigsaw aren't commonly associated with each other, but it does generate enough interest among fans to wonder if Patrick could survive one of the many traps that were created to punish the numerous people that the sadistic killer selected. Many have already stated that due to his vanity, which is considerable, the American Psycho antagonist wouldn't be able to disfigure himself in any way, which would make it fairly easy for Jigsaw to rig a trap that would utterly humiliate and demoralize Bateman. But then again, one has to admit that it could be difficult for Jigsaw to trap Bateman in the first place since he's a predator as well, and isn't to be taken for granted when it comes to the type of danger he represents. Bateman isn't a timid or meek man, especially since his vanity has helped to fuel his acts of violence. This is kind of a difficult meeting to predict since, despite the idea that Jigsaw would seek to surprise Bateman, as has happened with so many different people, there's a big difference here.
As a predator, someone that is willing to prey upon anyone that catches his eye, Patrick isn't bound to be an easy catch for Jigsaw, since even if he's completely focused on himself, it doesn't mean that he's going to be taken without a fuss. Some folks might think that while paying attention to his own needs and not giving serious thought to anyone else, but the fact is that Bateman, despite not being as intricate with his kills as Jigsaw, isn't that much of a fool. He's definitely more of a mad dog, but if locked in one of the traps that Jigsaw devised IF this could ever happen, then it's interesting to think of how he might react. Given his vanity it's very simple to think that he wouldn't scar himself up since his need for physical perfection is such that it might break him.
But this is where vanity vs. survival forces people to determine what's the most important and what it will take for someone to escape and continue to live their life. Many people were more concerned about simply escaping and didn't take the time to think about what it would take to survive the encounter. From the first Saw movie, it was made clear that self-mutilation makes a lot of people balk when it comes to losing a piece of their body or opening themselves up in one way or another to gain freedom from whatever trap they find themselves in and thereby earn their continued existence. The question of whether Bateman would be able to do this has to be viewed from a couple of different perspectives. To be certain, it does appear in American Psycho that he is a tortured character. He loves aspects of his life, and yet he's angry a great deal of the time. This doesn't appear to show that he's ready to do himself any harm though, which would mean that if placed in a trap that would require self-mutilation, he might easily balk and find himself a victim.
But looking at this matter in a different light, Patrick might see this as a challenge that could make him feel a little more alive. The need to keep his body in perfect condition would likely still be a factor, but it's tough to know the inner mind of a psychotic killer, especially given that it's tough to know if Patrick kills anyone in his movie since his mind is so warped that it feels as though he's enacting a fantasy throughout American Psycho that is interrupted now and then with the bleak reality he's presented with. Patrick's troubled existence is hard to gauge when it comes to thinking about how he would react if stuck in one of Jigsaw's traps since it feels that at one point, his mind could simply snap and make it possible for him to do what was needed and think about what kind of cosmetic surgery would be needed to remove the damage and the scar later on. Seriously, that's the feeling that Bateman gives when it comes to wondering if this odd meeting ever happened.
It does feel kind of unlikely, but taking another look at Bateman, it does feel as though Jigsaw might see him as an individual that might be perfect for one of his many traps. The question of whether Patrick would be able to survive however is a discussion that doesn't feel as though it would be as decisive as others might. It does feel as though he might do what he needed to survive, but at the end of the day, Patrick might also be out of luck when it came to mutilating his body to escape.