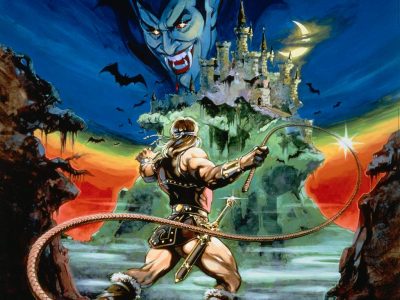 For years, movie-goers have been waiting on the first definitively good video game adaptation to arrive. Last year saw the release of four high-profile adaptations, any one of which stood a better than average chance at breaking out in a way that these kinds of movies never have before. But Ratchet & Clank was forgettable, Warcraft was disappointing, and both Angry Birds and Assassin's Creed were among the worst movies of the year. To date the best video game adaption we've gotten is Mortal Kombat, and that was nothing more than cheap, disposable fun.
It might just be, however, that the first great video game adaptation won't be made for the big screen, but for the small one. Netflix announced recently that they are producing an original series based on Konami's Castlevania franchise. And given the quality of their other original series, this is the most promising video game adaptation yet.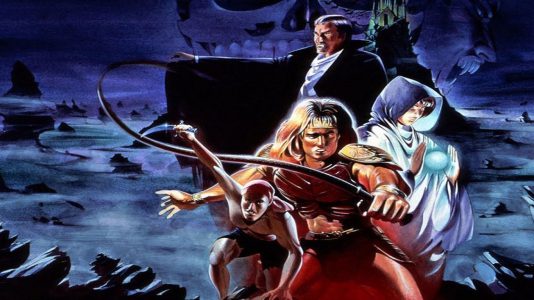 The series, already greenlit for two seasons, promises to be an intense, R-rated take on the franchise. It is supposed to draw predominantly from Castlevania III: Dracula's Curse, which saw vampire hunter Trevor Belmont team up with a disparate team of monsters — including the hunchback pirate Grant DaNasty, the witch Sypha Belnades and the vampire Alucard — to defend fifteenth century Europe from Dracula and his undead minions.
Series producer Adi Shanker claims that the series will be reminiscent of Game of Thrones. If Shanker's name sounds familiar, it's because he produced Power / Rangers, a Power Rangers fan film speculated on the dark future awaiting the series' original characters, and is set to produce an equally gritty Power Rangers reboot series. While he wouldn't necessarily be my choice to head up the project, there's no denying the excellent work he's been able to produce with nothing but a shoestring budget and a bargain bin production crew.
Given the game that the series is set to adapt, and the comparison to the popular George R. R. Martin series, the focus will likely move away from the Metroidvania formula the games are known for — exploration driven narrative where new items unlock previously inaccessible areas of the game's map — and focus instead on the game's surprisingly compelling characters. Trevor Belmont, descendent of the first game's Simon Belmont, takes on the role of vampire hunter to reclaim his family's honor after failing to put a definitive end to Dracula in the past.
Grant DaNasty's entire family was murdered by Dracula, who allowed him to live after transforming him into a monster himself. Sypha Belnades' family was put to death for the crime of witchcraft; she survived after being driven to the church, which compelled her to save Europe from Dracula's curse. And then there's Alucard. Dracula's son, who famously took on his father in Castlevania: Symphony of the Night, widely regarded as one of the best games ever made.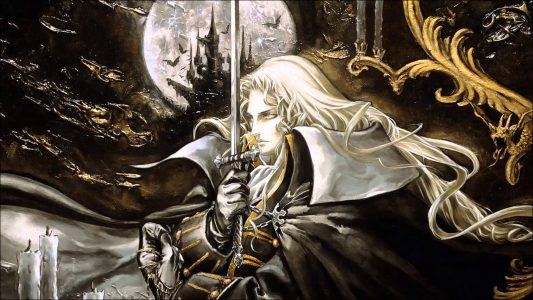 Since the series is already set for two seasons, and that Alucard already promises to be a key player in the narrative, I suspect that each season will tackle a different game in the franchise. The first will cover Castlevania III: introducing the cast of characters and the evil that they are charged to defeat. The second, though, seems likely to adapt Symphony of the Night, where Alucard (and perhaps the other protgonists) charge headlong into Dracula's castle to end his reign of tyranny once and for all.
Although I have to take the idea with a grain of salt, I can't help but get excited by the prospect. One of the chief barriers to adapting video games has always been condensing a double-digits worth of hour story into merely an hour or two. TV, with its expanded run-time, seems a perfect fit for the medium. And while only time will tell if Castlevania can buck the trend of unworthy video game adaptations, it is the best chance we have at the moment, and that's good enough for me.
Save
Tell us what's wrong with this post? How could we improve it? :)
Let us improve this post!