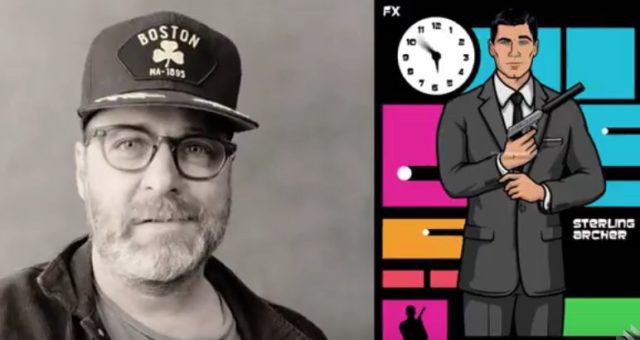 There's a very unfortunate thing about a show like Archer. It's still as brilliant as ever but I barely watch it anymore. Not that the folks at Archer care in the least, but I do. It's one of those shows that kind of falls off your radar despite being just as funny as ever (think shows like Southpark and Always Sunny in Philadelphia). Currently Archer is in its 8th season and I could see this show lasting at least 15 seasons if not more. The fan base for it is extremely dedicated and there's just no reason to ever cut off the character. Like I said though, I just feel unfortunate that I got too "used" to it to the point where I'd skip a few here and there and all of a sudden I haven't seen it in forever. But that's about to change. I promise you FX, it's gonna change.
Part of the catalyst for the change is this video I just came across. If each Archer character had their own trading card, what would be on it? The team at Wired asked Jon Benjamin, Aisha Tyler, Jessica Walter, Lucky Yates, Chris Parnell, and Amber Nash a slew of questions and built trading cards for the characters they play.
I'd rather not ruin all the answers here so just watch the video and let me know what you think.