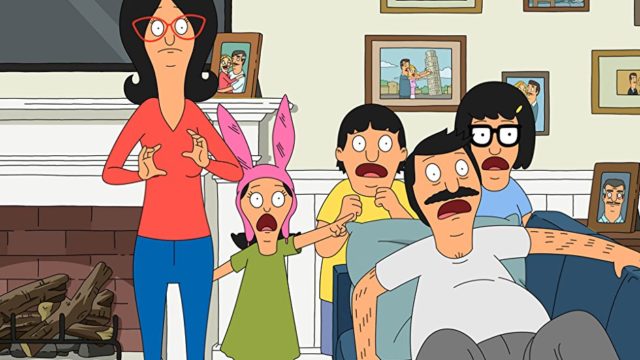 Currently, Bob's Burgers is set to have its ninth season released in 2018, though an exact release time has not been announced at this point in time. This is rather remarkable considering the series's humble beginnings in 2011, which put it at the right time to serve as something of a spiritual successor to King of the Hill. With that said, considering the sheer number of seasons that have been released for Bob's Burgers so far, it should come as no surprise to learn that there are a lot of people who are interested in the question of which season was the best season.
What Is the Best Season of Bob's Burgers?
Unfortunately, there is no simple and straightforward answer to this question because Bob's Burgers is a series that has seen a fair amount of change over the course of existence, which is a natural part of the process for long-running series. As a result, it can be a serious challenge to compare earlier seasons such as Seasons 1, 2, and 3 with those that came after, which might be more polished but at the same time might lack of the undefinable charm that drew in the first-time viewers. Still, if there is a best season of Bob's Burgers, it would not be exaggerating things to make a claim for Season 6 being the best.
In total, Season 6 of Bob's Burgers numbered 19 episodes, including 13 episodes that came from the fifth production cycle rather than the sixth production cycle. As a result, it came at a time when the series had hit its stride while still remaining close to its initial formula, meaning that it was a nice balance between the seasons that preceded it and the seasons that followed in its footsteps. This can be seen in how Season 6's sense of humor remained focused on character personalities, which were nonetheless more refined than the interpretations from the start of the series.
For example, the first episode of Season 6 was "Sliding Bobs," which started out with a rather common problem in that Bob notices that he is losing hair from his mustache. Something that bothers him because Linda points out that his mustache played an important role in their initial meeting. This exact scenario doesn't happen in all of the long-running relationships out there, but it is nonetheless reflective of a common scenario in such relationships. However, what is most interesting about the episode is that it went on to focus on the three Belcher kids coming up with weird stories about what might have happened without the mustache, which was a rather interesting way to balance a rather serious scenario with the quirkier side of the series's humor.
Likewise, a similar setup can be seen in "Sexy Dance Healing," which featured Bob being forced to sue because he needs to cover the costs when he slips and falls. In turn, this leads to shenanigans in the force of Jairo intervening in an attempt to mitigate the damage, which is once more, a neat balance between seriousness and quirkiness.
Summed up, if there is a best season of Bob's Burgers, Season 6 wouldn't be a bad contender. However, one hopes that it won't be able to hold onto that title for long. After all, the best series are the ones that continue to improve over time, so it would be very nice to see Bob's Burgers managing to produce new episodes that clearly surpass their predecessors instead of stagnating like, say, The Simpsons.
Tell us what's wrong with this post? How could we improve it? :)
Let us improve this post!