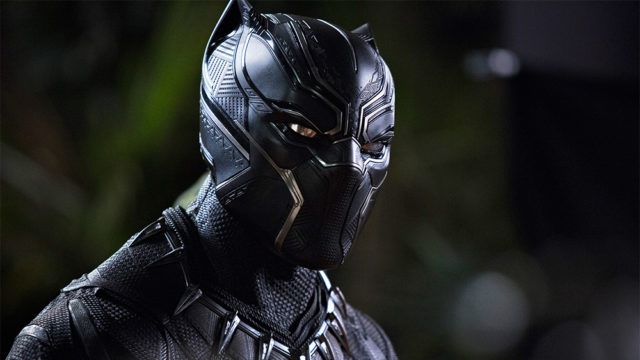 Every week, it seems, the hits keep on coming for Marvel's Black Panther: the brand new superhero movie seemingly breaking a brand new record every week it has been in release. What started out as a would-be blockbuster based on an obscure comic book character with a few good reviews and a dream has ballooned into a cultural cornerstone every bit as big and important as The Avengers, The Dark Knight and The Lord of the Rings.
That's not a joke, either. This is a momentous time in cinematic history that we'll look back on in a few years as the turning point for… well… for something. What exactly is being changed isn't entirely clear at the moment — few game-changers really are until after the dust has settled — but something is going to change. Something important is happening.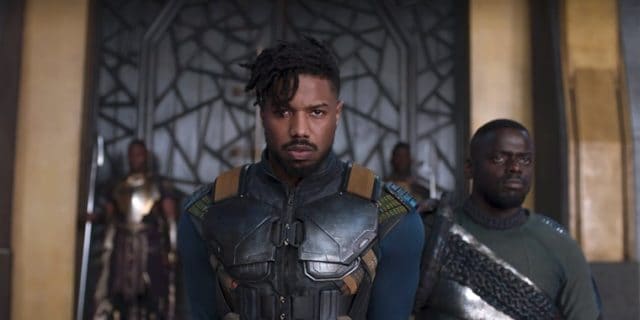 Maybe this is the point when Black filmmakers are fully invested into the Hollywood system: given just as much reign as their White colleagues have enjoyed since the medium was first invented. Maybe this is the point when non-White audiences aren't seen as some kind of aberration or tag-on, but as the norm: as the core demographic that movies should be appealing to. Maybe this is the point when studios become comfortable in courting obscure, not-very-well-known properties to adapt for the big screen (after all, how many movie-goers knew who T'Challa of Wakanda was before he appeared in Captain America: Civil War).
Regardless of what is happening, something is still, indeed, happening. The gears are turning. Great things are in the works. You have to look no further than the weekend's box office take to see that.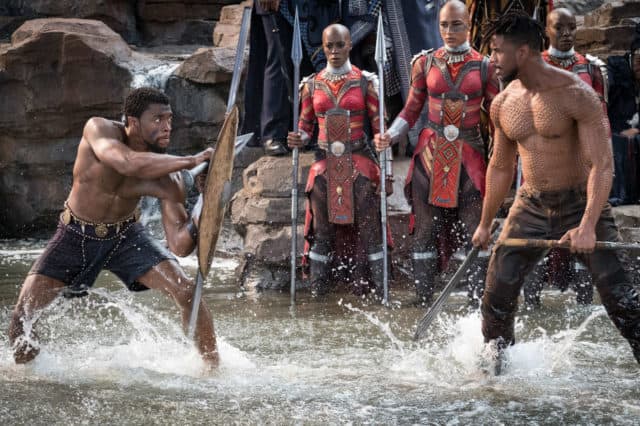 Overshadowing even the obvious headline that Black Panther has finally been dethroned in American theaters by the Chinese-funded Kaiju sequel Pacific Rim: Uprising was the fact that Black Panther has earned an unprecedented $631 at the domestic box office. Just how unprecedented is that? It beats out the previous record set by The Avengers, which made $623 million in its US run. It means that Black Panther is now the highest grossing superhero ever in the American market. And, rest assured, this movie still has a lot of fight left in it before it bows out of circulation.
Understand, Black Panther has yet to become the highest grossing movie of its genre worldwide. For now, it's only the domestic box office that it's topping. The Avengers made a grand total of $1.518 billion dollars before its distribution was pulled completely. $895 million, or 59% of that, was from places other than the US.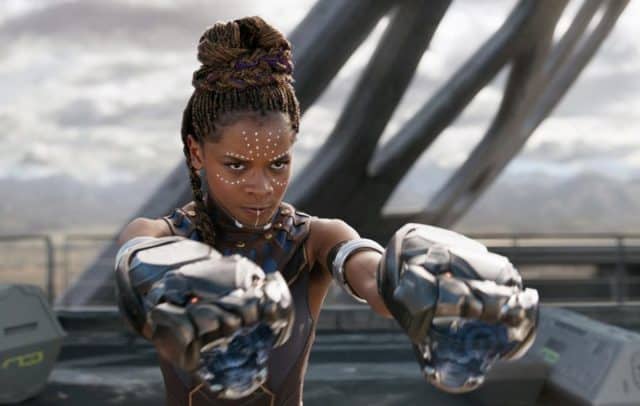 By comparison, Black Panther has currently made a total of $1.239 billion worldwide. $607 million, or 49.1% of that, is from overseas markets. While it might be winning the domestic markets over better than even its storied predecessor ever could, its still got a ways to go before it passes up The Avengers in foreign theaters.
But, like I said earlier, this movie still has a long way to go before it runs out of steam. Black Panther has only been out for six weeks, five of which saw it as the #1 movie in the US (something that even The Avengers couldn't manage). The Avengers, however, stuck around for 22 weeks: from the beginning of May to the end of September. That's nearly four times longer than Black Panther, which you know isn't going away anytime soon. This goes double for the overseas markets, many of which only just released it (such as the increasingly important Chinese market, which singlehandedly justified making a sequel to the first Pacific Rim, a movie which underwhelmed stateside).
So keep an eye out for more records Black Panther will invariably break in the future. We haven't seen the last of T'Challa in the entertainment world yet: not by a long shot.